Creating a healthy lifestyle means building a life that supports your best self. It's not just about reps, sets and the mileage you've run. It's about optimizing your time, making smart choices, being conscious and intentional in your priorities and being clear about why you're doing what you're doing. It's about putting yourself first so you can be a good example for the people around you and inspire them to make better choices, too.
Building a fitness habit is the most tangible way towards "self-help" that I know of. You can talk about the law of attraction or practicing self-love all you want, but consciously choosing to get your ass off the couch and into the gym is self-love in action. Eating fresh veggies, lean proteins and healthy fats over processed food is all the self-help you may ever need.
If you want to change your life, transform the way you feel about yourself, live your best life or whatever cliche that floats your boat, start with putting on your running shoes and heading out the front door. You will be amazed at how all the other "life challenges" you've been agonizing over tends to sort itself out.
Building the habit of living a fit life is buying a lottery ticket with a 120% chance of winning.
About Me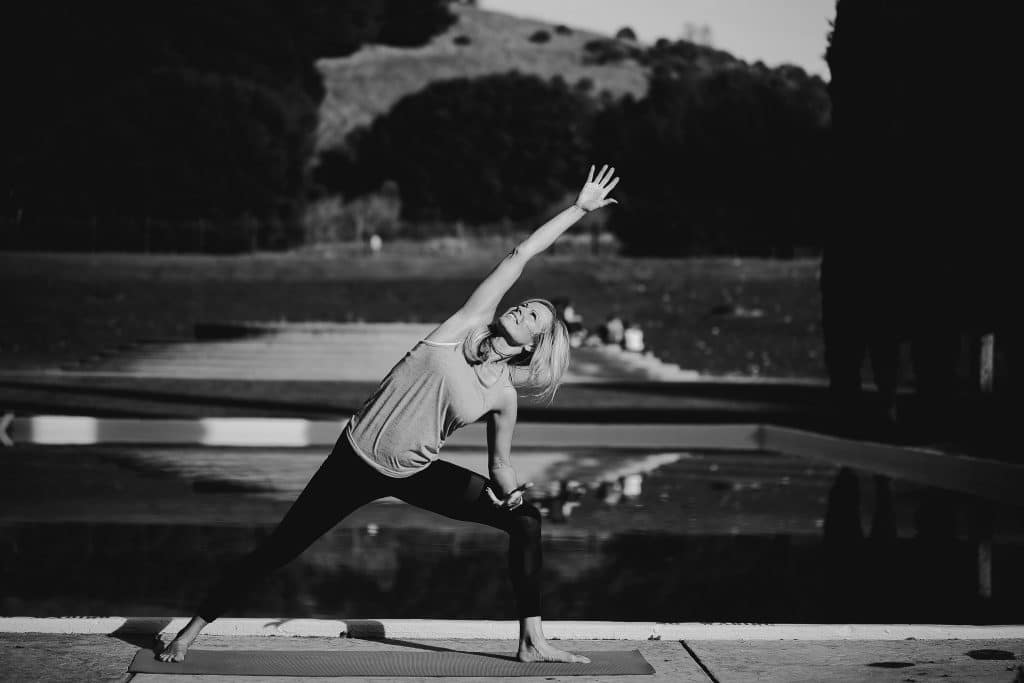 I used to mistake my disdain for exercising as a natural inability and as a result, I spent the first 22 years of my life being overweight, out of shape and not feeling great about myself in general. I'm that girl who always got picked last for team sports. I'm that same girl who used to write myself notes that said: "please excuse Caren from gym class today as she has menstrual cramps."
But something changed for me around the age of 22. To be honest, I got so sick of being fat – and all the crappy things that go along with it, like not fitting into cute clothes, being treated badly by guys and accepting it all because I felt I deserved it.
When I was around 22, (which was many years ago now) I decided I didn't want that life for myself anymore, so I went out for a jog one day that damn near killed me. I remember I had shin splints for a week after that, but I kept at it.
Then I lost five pounds and decided to join a gym.
Then I quit eating french fries and going out binge drinking with my friends and lost ten more.
Then cute clothes started to fit, and I remember admiring myself in a full-length mirror one afternoon and while singing the theme song to the Nutrisystem commercial (Okay, TMI).
That was a huge turning point in my life because the more I invested in my health and wellness, the better life got in other areas. The quality of men I dated improved (slowly mind you, but it did). I went back to school after years of thinking that I wasn't a great student, and guess what? I kind of kicked ass there too. I had better employment opportunities not just because of my new education, but also because I carried myself with confidence and I looked as good as I felt.
The moral of this ridiculous story is….
If I didn't go for that hideous jog when I was 22, I'm not sure I'd be where I am today, and for that reason, I'll never give up on my fitness pursuit. Getting fit changed my life in so many ways that I will never turn my back on it – no matter what.
I hope I can inspire that same dedication in you, too.
Sign up here to stay tight + connected.  You don't have to do any of this alone.