Head's up, there might be affiliate links ahead!

A good friend of mine is bummed about her love life. Here's a gal that has the world going for her, and the only thing missing is a family. She wants to get married and have kids. Good for her. Or is it?
It seems the harder my friend tries to find a suitable guy, the more she struggles. She's unhappy because she's lonely, and honestly believes life will be better once this void has been filled.
My sage advice to my dear friend is actually recycled from another friend who in her late thirties had to pick herself up and brush away the debris of yet another failed relationship. At that point, she starred reality in the face realizing that her life was not turning out as she suspected, but that it was okay, and resolved not to let her happiness be determined by her marital status. She honestly accepted that there was a good chance she would not get married, and even a greater chance that she would not have kids, and that was simply okay. Life at that point was all about her, and she was going to live it to the fullest. She had let go of expectations, and simply vowed to be happy no matter what. Smart girl (who is now in a fab relationship btw).
I relayed this story to my friend, and reminded her that life had to be about her, and not the man she may or may not meet. Putting life on hold until your situation is "just right" in order to be happy is nothing short of insane as life is never "just right".
Later that night I thought about the advice I had shared and suddenly realized that I needed a taste of my own medicine (or wisdom as it seems). Yes I have a great man in my life, but this obsession with finding my "career calling" has become the exact same vise that the boy issue was for my friend. My life is on "fulfillment-hold" until I have that vocational ah-ha moment and I become fully aware of my direction. This is stupid.
So I have resigned to let go. I have no idea how easy or hard it will be to fully accomplish this, but it starts with applying the same to-do advice I would give my girlfriend about her boy troubles. So I shall….
1. Breathe and sit with the idea of not having what I want for a while… perhaps contemplate why this might be good thing. What would I really miss out on? How could I get it in other ways?
2. Accept what is, and make it fabulous. Not only am I without a fulfilling career right now, I'm almost completely without a job. I'm going to make the best of this time even if I end up flipping burgers afterward (veggie burgers of course).
3. Forget about it. Let it go. I want it, but for whatever reason, it's not my time to have it. Meanwhile, I'll continue to move toward my interests and say no to things that aren't appealing, and I'll just see what happens.
Where are you stuck? Is there something that you so desperately want, but can't seem to manifest? I'm not suggesting you should quit, but don't give up being absolutely fulfilled and happy in the meantime. Take it from a girl who knows this routine – the more you ruminate and obsess about what you lack, the longer it will take to come to you. Relax into your currently reality and just be for a while. You'll always have wants, preferences and desires, but the more attached you are to the outcome, the harder you make life for yourself.
Just let it go. Something will happen.
Namaste
–Are you new to the Skeptic Yogi? Consider adding your email in the subscriber box (top left of the page). You'll be notified when new content is added.
Like what you read? Subscribe to receive updates when new blog entries are added by subscribing at the top left corner of the page.
Send me your feedback and comments with the comment feature at the end of each blog entry.
Peace out
XO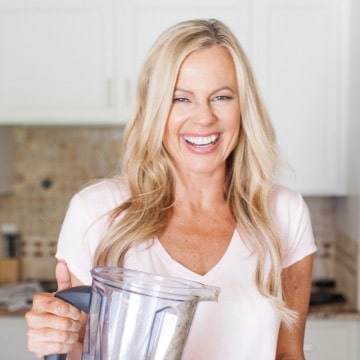 Caren is a certified yoga teacher, fitness instructor and author of The Fit Habit.  Here she shares simple, healthy recipes, home workout ideas and practical ways to foster mind + body wellness.