Head's up, there might be affiliate links ahead!

The precious beau is traveling this week which has carved out some alone time that I haven't had since I moved into his zen-like abode at the end of last year (seems so long ago already!). This is the first time we've been apart for more than a day.
Although I love coming home to my sweetie every night, I'm suddenly reminded of a few comforts I had while living on my own. Tonight I rolled out my yoga mat with the intention of keeping it out like a runner carpet beside my bed for the whole week. Although he is wonderfully supportive of my "yogi time", I find it more challenging to practice when he's here, as I prefer to be more in his presence then in another room. Now I'm back to intimate and interactive time with my yoga and mediation on a daily basis first thing in the morning as the coffee maker brews away.
Although I miss my sweetie already, I'll take solace in this little time to myself to practice my yoga, do a little "om-ing" with my pre-bedtime mediation, and watch the sunrise from our gorgeous backyard view and contemplate the day ahead.
Namaste!
–Are you new to the Skeptic Yogi? Consider adding your email in the subscriber box (top left of the page). You'll be notified when new content is added.
Like what you read? Subscribe to receive updates when new blog entries are added by subscribing at the top left corner of the page.
Send me your feedback and comments with the comment feature at the end of each blog entry.
Peace out
XO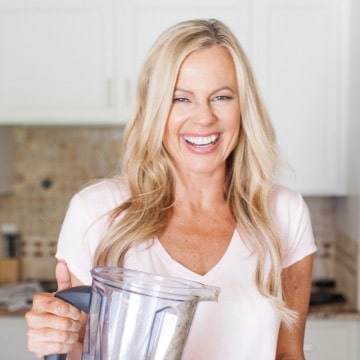 Caren is a certified yoga teacher, fitness instructor and author of The Fit Habit.  Here she shares simple, healthy recipes, home workout ideas and practical ways to foster mind + body wellness.