Head's up, there might be affiliate links ahead!
One of the lessons we recently covered in my creativity coaching course is on "creating in the middle of things". This idea stuck with me as it's so true that we need to carve out what little time we can to be creative, to be productive in small pockets of time, and make the most out of every moment.
This is especially true for me this week between wrapping up the corporate career (27 days left and counting), dental appointments, friends in town that I must see, and topped off with a girl's weekend away. Between all of that, I have to find time to blog, work on some upcoming projects, and last but not least… carve out some me time!
As I've talked about in the past, prioritization of the really important things keeps life meaningful and authentic. Tasks that really aren't going to bring you any joy, happiness or take you further on in life need to fall off the never-ending to-do lists so the things that are most dear to you can rise to the top.
For me, that means keeping my commitments with my friends, carving out time with my sweetie, working out/yoga/meditation to keep the body and mind in top form, and of course the dentist appointment (gotta keep those choppers in check). I also have to get a head start on my writing so it doesn't get lost in the shuffle.
The beauty of tackling the really important things that have the most value is that you gain the greatest rewards from completing them. Getting lost in the clutter of energy draining, quasi not-so-important tasks like TV watching doesn't give you much gratification when you finally roll off the couch!
Namaste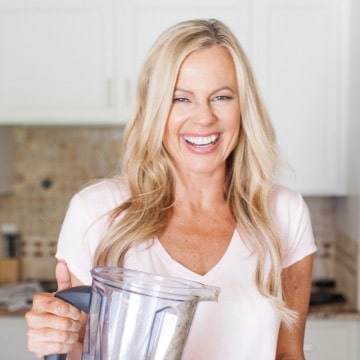 Caren is a certified yoga teacher, fitness instructor and author of The Fit Habit.  Here she shares simple, healthy recipes, home workout ideas and practical ways to foster mind + body wellness.