Head's up, there might be affiliate links ahead!
At the gym today, I listened to a podcast where the author being interviewed said: "our challenges are our teachers". Okay, this is far from novel and perhaps even borderline cliché, but it's an interesting idea to ponder!
Think about every annoyance, challenge, obstacle and general pain-in-the-butt issue that you deal with on a daily basis. Imagine if all of these are there simply to teach you a lesson…what would that lesson be?
That brings up thoughts of all my past love relationships that failed, my frustrations with my career, and even why I lost my mom. What do these things mean, and what are they intend to teach?
Well in terms of the male contingent, this was a lesson in putting my own needs first, taking the position of evaluating my suitors rather than fretting over them evaluating me and to never put too much stock in what a man says before he knows and loves me – warts and all.
In terms of work, well…that list is too long to uncover in a paragraph but not unlike my failed relationships, if I keep going after the wrong opportunities and denying what I truly need to do to be happy and productive, then I'm going to end up with a lot of ex's in a corporate sense as well.
And of course my dear mom, who passed away far too young to reasonably accept, I take solace in the biggest lesson I've learned in a long time. Life is far too short, and before you know it (quite literally) it will be gone. So savor it, never waste it, learn from your mistakes and (and your challenges) and do something different the next time. And that my friend, is wisdom.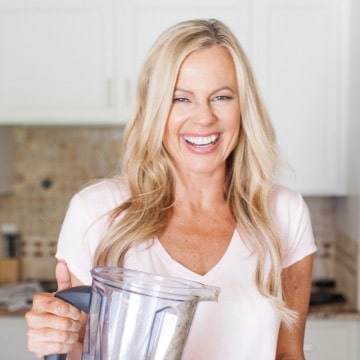 Caren is a certified yoga teacher, fitness instructor and author of The Fit Habit.  Here she shares simple, healthy recipes, home workout ideas and practical ways to foster mind + body wellness.