Head's up, there might be affiliate links ahead!
Last night I attended my 3rd yoga class in one week. I'm so proud of myself for keeping this up!! So far, the only gain I've realized is that I have so much to learn including the art of balancing on my arms while my legs are draped over my shoulders – don't even try to imagine what I'm describing, as I could barely comprehend what was happening, and I was there!
The class was challenging insofar as flexibility and muscular ability – something else I have to work up to, but I'll get there. However, I left with a lifted feeling of accomplishment and light heartedness that I didn't have going into the class, so it was definitely worth the time and effort.
After class I met a friend for dinner, then headed to a local bookstore for some new spiritual content. I found a book on living yoga off the mat which seemed lighthearted and comforting, and a book on mediation which seems a little more academic, but useful. I'll go for the lighthearted one first 🙂
I also had a really cool conversation with a yoga teacher who's training I'm considering taking. She's got an interesting bio on her site that talks about her journey from drug abuse to yogic bliss and a true life calling. I often think these are the flakes that the Haight produces, but in talking to her I was so fired up by her passion not only about the practice and how badly people in the bay area need it, but also about her directness about the business of yoga, and how to sustain yourself doing it! She seems to have carved out a strong clientele, and in doing some quick math after our call I realized she's making more than I am, so there's hope that I won't be reduced to living on ramen noodles and ketchup for the rest of my life should I fall victim to my secret dream of becoming a career yogi.
This couldn't have come at a better time as had just come back from having coffee with a yoga teacher friend of mine that claimed few people make a living at this unless they are really well known, which can take years, and I've got a retirement fund to consider here!
So there could possibly be a place for me in the yoga industry. I know there is some controversy about making money off the spiritual path, but my thoughts are grounded in the realities of modern day existence, and hey, I am a skeptic!
XO and Namaste!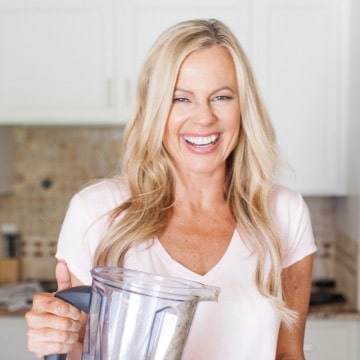 Caren is a certified yoga teacher, fitness instructor and author of The Fit Habit.  Here she shares simple, healthy recipes, home workout ideas and practical ways to foster mind + body wellness.