Head's up, there might be affiliate links ahead!

Yesterday was the first day of my new life. I woke up late…around 9am (late for me) and lingered in bed with the beau. I spent my sunny afternoon hiking in the San Carlos hills near beau's house, a little yoga and meditation, and in the evening I took him out for a swanky dinner for his "pre-birthday". Since I won't be here for his actual b-day, I wanted to celebrate in advance.
So far, this is not too far off from my regular Saturday routine, but the noted difference was that there was no "rush" to get it all in. My weekend time has always been so precious that I often spend it in a sort of heightened anxiety, feeling that I need to maximize its value as Monday morning is just around the corner. I'm sure I'm not the only one who suffered from what I call "SEBS" – Saturday Evening Blues Syndrome – which is the early onset of dread for Monday morning that starts around 5pm on Saturday afternoon and gets more acute as the weekend progresses.
Work will always be a part of my life because I choose that for myself. I want to contribute, and financial independence is one of my highest personal values. However, I want my work to be harmoniously intertwined in my life. I want to enjoy it wholeheartedly regardless of how much time it takes or how challenging it might be. I want my work life to reflect who I am and what I value, and I'd like it to contribute in some way to the rest of the world.
A lofty goal perhaps, and I know how difficult it is to imagine having fulfilling work once your inspiration and creativity has been thwarted by "doing time" in the padded cube, but I truly believe its possible. Now I'm on a mission to prove it!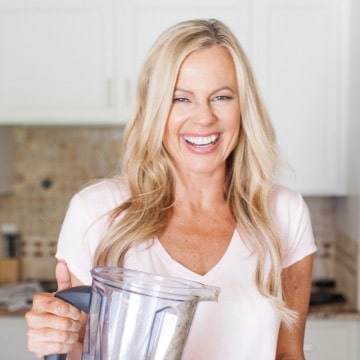 Caren is a certified yoga teacher, fitness instructor and author of The Fit Habit.  Here she shares simple, healthy recipes, home workout ideas and practical ways to foster mind + body wellness.