Head's up, there might be affiliate links ahead!
I'm about to embark on a long time dream of mine. It's a little loopy, I'll be the first to admit, but it's my desire, and I feel very fortunate to have the opportunity to pursue it (don't worry…I'll tell you all about it once I let my boss know!).
Anyway, I've been contemplating and planning this event for a little while now, but not for as long as you might think given the magnitude of how it affects my life situation. Long story short, it's a risk.
There comes a point where we're all faced with opportunities to risk, sacrifice and make ourselves vulnerable for the unpromised opportunity to grow, win or build something. Sometimes it goes well, and sometimes we fall flat on our faces. But regardless of how our risky opportunity turns out, it always ends up bringing something good to us in the end.
I know someone who gave up their life to move to another country for a man that ended up disappointing her from the moment she stepped off the plane. Instead of going home with her tail between her legs, she stayed where she was, built an awesome life on her own, and now couldn't imagine not haven taken the risk. Another friend quit her job in her mid thirties to go back to school and retrain for something that really moves her. Regardless of the financial implications, the risk was worth it and she doesn't regret it for a second.
And then there is me. A savvy, corporate thirty something that does it all by the book, and I'm about to take a HUGE leap of faith and hope that my landing is a soft one. The only safety net I have is to turn back to what I know, but I'm determined to move forward and leave the past where it is.
So I take this leap of faith, turn my life upside down (once again), and hope that my wonderful friends, family and precious beau support my decision to go big, or go home (and it may come down to that). I may fail, I may succeed, but no doubt, I'll get a life experience I'll never forget, and a new perspective which is just what the Dr. ordered! How do I know it's the right decision? Because I couldn't imagine doing anything else.
Got a few potential risks you're considering? Here's the quick and dirty on whether or not you should take the leap…
• Think about every conceivable outcome and ask yourself if you could live with the best and the worst of them? Note that 90% of outcomes are always mid way between the worst and best case scenario, so don't put too much stock in the worst case.
• Get yourself into a reflective mode, relax and close your eyes. Breathe deep and think about your pending decision. Pay attention to your gut. When you think about this risk, do you feel a push or a pull in your stomach? A nervous pull (like butterflies) typically indicates that your body is receptive to an idea. A pushing feeling (like nausea or your stomach dropping) indicates a negative reaction. If you have a push reaction, it doesn't mean it's a bad choice, but consider what aspect of the decision is making you feel uncomfortable and see if you can overcome or change that portion.
Happy dreaming!
XO
–Are you new to the Skeptic Yogi? Consider adding your email in the subscriber box (top left of the page). You'll be notified when new content is added.

Like what you read? Subscribe to receive updates when new blog entries are added by subscribing at the top left corner of the page.
Send me your feedback and comments with the comment feature at the end of each blog entry.
Peace out
XO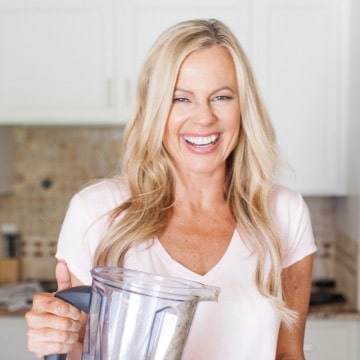 Caren is a certified yoga teacher, fitness instructor and author of The Fit Habit.  Here she shares simple, healthy recipes, home workout ideas and practical ways to foster mind + body wellness.