Head's up, there might be affiliate links ahead!
So back to instructor Tom last night for another dose of humility. I'm not sure what inspires me to take his class. Perhaps its that he jokes (sometimes inappropriately), he plays funky tunes, and he shouts orders at his disciples, or maybe its just because I'm intrigued by his weirdness. He makes me laugh, and yet when we come down to the mat for breath work and meditation, he gets serious. I've been reading my spiritual read of the month (which will be the topic of my first podcast) called How To Meditate by Sebastian Temple. I found it in a used bookstore, and it looked kind of interesting and educational.
The author talks about a form of energy awakening called Kundalini Yoga, which is what I think instructor Tom is aiming for. Its an awakening of energy at the base of the coccyx where a 'serpent of energy' lies dormant until we wake it up through mediation and coax it up the spine to rest in the third eye – think of a grass snake that lives in your butt, and with the will of thought, you call it up your back and into the center of your forehead. A little graphic I know, but you get the picture.
The author talks about this process as a way of releasing mysticism out of the pineal gland, which is the nirvana of secretion gland activity. I'm not too sure what happens next, but who knows…perhaps between now and then, I'll become fully actualized, lose 10lbs and join an ashram!
XO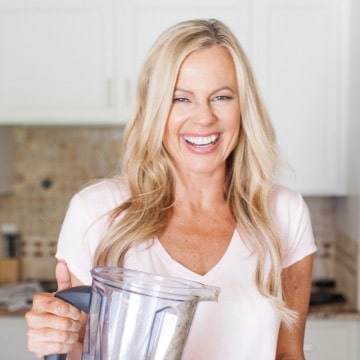 Caren is a certified yoga teacher, fitness instructor and author of The Fit Habit.  Here she shares simple, healthy recipes, home workout ideas and practical ways to foster mind + body wellness.