Head's up, there might be affiliate links ahead!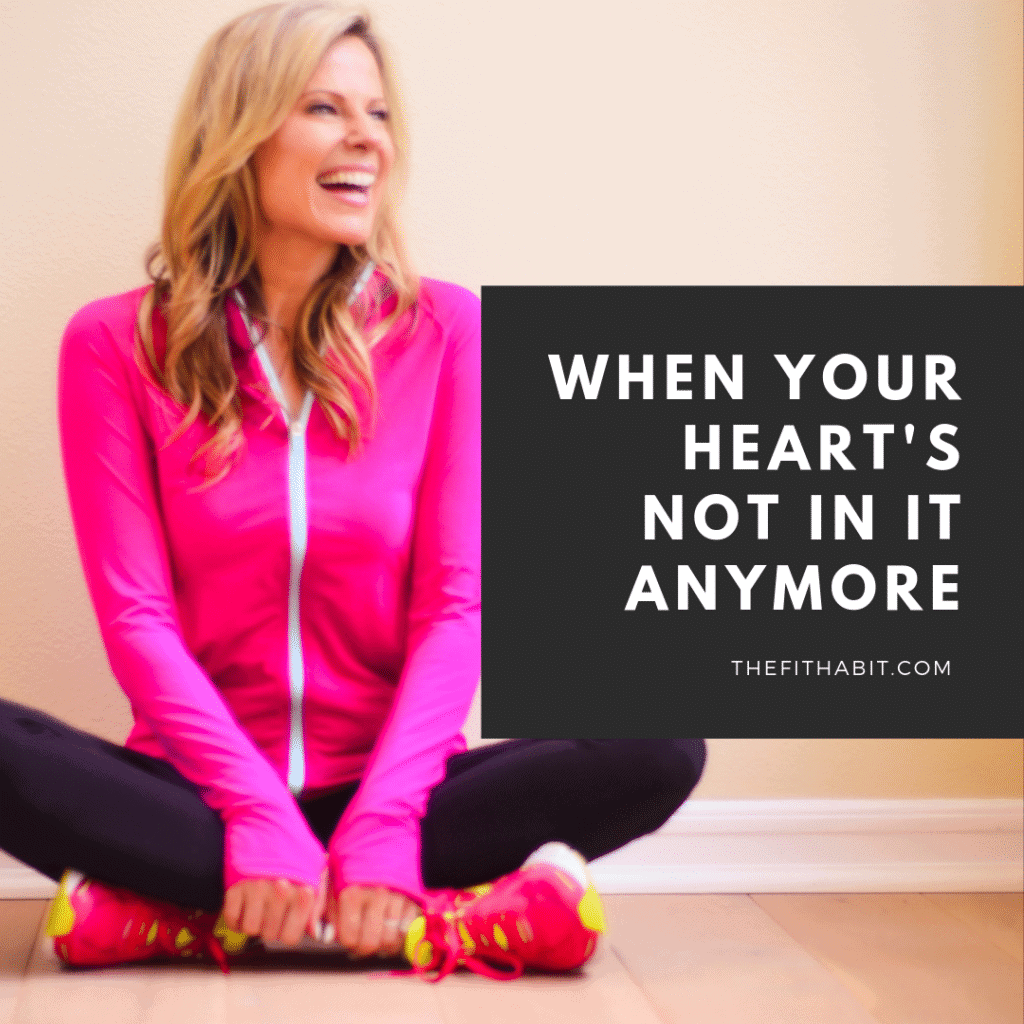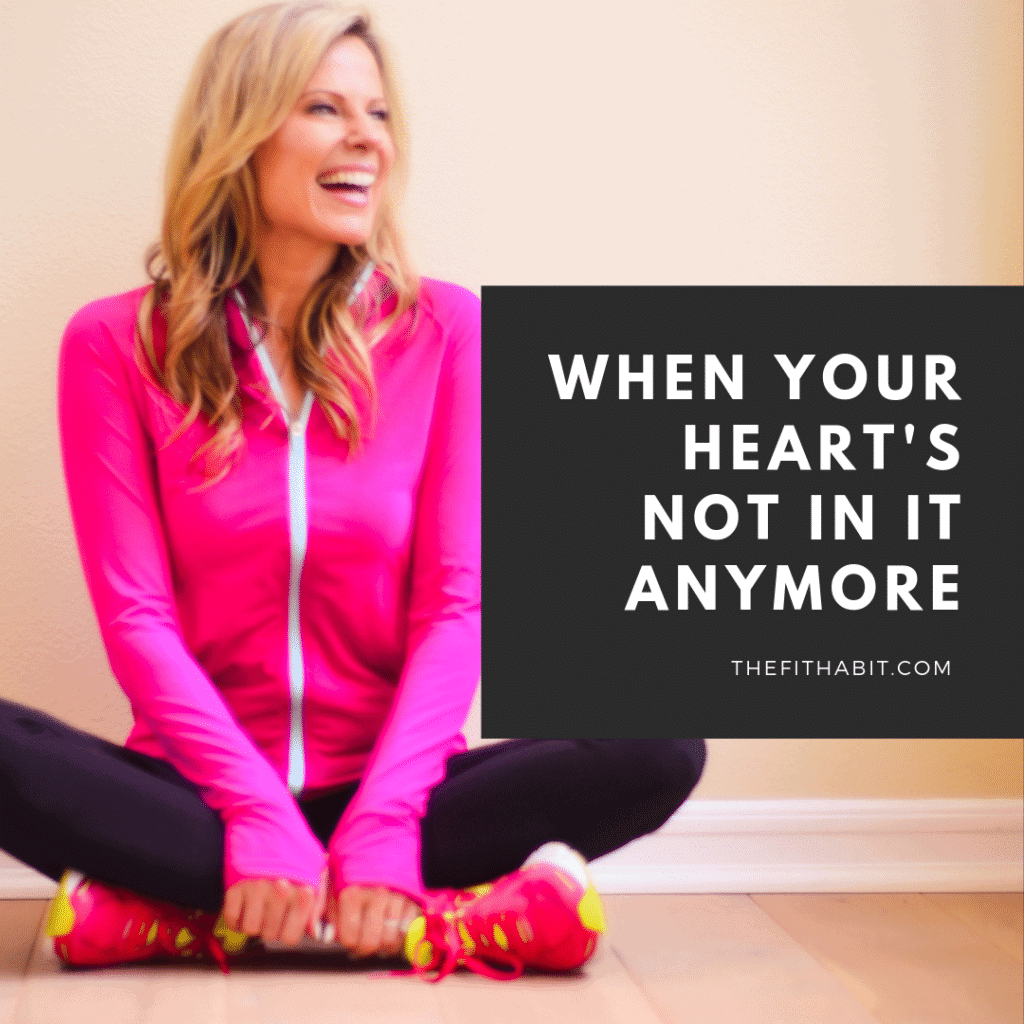 Have you ever just felt like your heart is no longer into something you felt passionate about for a long time?  We've all been there, right? Particularly when it comes to diet and exersize, but it can really apply to so many realms of life, from relationships to favorite TV shows.
Lately, my heart hasn't been into my business.  It's not because I don't love fitness, food or you guys.  I do!  But here's the thing – I can't possibly add one more kale salad recipe to the internet.  I can't write another workout review or fitness how-to that's not already indexed on Google.
It's. All. There.
And truth be told – I've said everything I've had to say about reps, sets and macros.  It's really not that complicated.
My Rock Bottom Moment
About 6 months ago, I hit a huge slump where I thought about giving up on this body of work because I was so over it. I was burned out and my heart wasn't in it anymore.  Quite honestly, I wasn't sure where my heart was.
So I took a step back, did a ton of soul searching but ultimately, I decided I don't want to stop sharing or teaching.  Instead, I need to focus on what I believe will bring the most impact to our collective journeys around personal change and transformation.  It just can't be about kale salad and burpees anymore.
There's going to be a change around here.
Moving forward, I'm still going to focus on wellness, but we're moving from tactics to true growth.  We're going to start tackling the emotional blocks that stunt personal development and limit our beliefs about who and what we truly are.
This week, I'm sharing a podcast I just published about the experience I've gone through in the last 6 months, and how I went from burned out and feeling disconnected from my life to feeling excited about about all of it again.  I can't wait to share the experience I went through and all the tools I used to put my heart back into my life.
Here's what this means for you
Expect that over time, my branding will be changing to reflect my new focus.  I haven't worked through those details yet, but I wanted you to know what's happening.  Ultimately, my work will transition to my new website.
I am so excited for this next step in our collective wellness journey and I can't wait to share more!
All the best,
Caren
Caren is a certified yoga teacher, fitness instructor and author of The Fit Habit.  Here she shares simple, healthy recipes, home workout ideas and practical ways to foster mind + body wellness.