Head's up, there might be affiliate links ahead!
I guess the fundamental purpose of this blog is to muse, discuss, discover and reveal authenticity. Ultimately, there is very little else you can do in this world better than being yourself, yet so many of us cut ourselves off from our truest self for a multitude of reasons including our beliefs about who we are, and why we might not be loveable or accepted by our peers and loved ones unless we conform to a notion of ourselves that isn't quite real, but certainly would appear to be much more palatable to those around us. Amazing to think we manufacture parts of ourselves that aren't in the least bit accurate just so we can play nice in the sand box.
Think that doesn't mean you too? Hell yes it does! Think of everyone that you tolerate in a day that you'd sooner see have out of your life forever. Some of those folks you may not have a choice about keeping around, but others might actually be your friends! The folks you supposedly choose to be a part of your posse!
You may wear things you're not that fond of, but do because it conforms to current styles, what's expected of you at work. It could be as simple as going places and engaging in activities that you don't enjoy or would rather not be a part of, just to accommodate someone else's desires, because you don't know how to say no, or perhaps because the alternative (being alone) seems even less appealing.
These are just some of the reasons where we disregard our true nature, but its really the tip of the iceberg. Being real when interacting with other people seems to be where we shut down the most. Not telling the truth, not revealing feelings that might otherwise upset the people around us, and not being honest with ourselves about what we want, what we need and who we really are.
So if you're an i-banker with a crushed spirit and longing for that surfing school on the west coast or a lawyer who pines to toss their practice and open a bake shop, you're not alone. I wonder if we all left our stations in life that misrepresent who we really are and moved in the direction that feels natural, would we all be painters, bakers and yoga teachers? Well, there might be an abundance of astronauts and a shortage of jonny-on-the-spots, but one thing is for sure… we'd be a happier bunch!
Think about how you might honor your truest self in even the smallest ways to bring more authenticity into your life. Its certainly my intention for the week ahead.
Namaste
XO
Like what you read? Subscribe to receive updates when new blog entries are added by subscribing at the top left corner of the page.
Send me your feedback and comments with the comment feature at the end of each blog entry.
Peace out
XO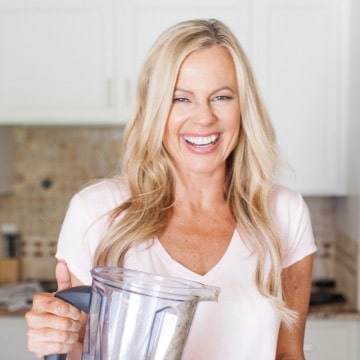 Caren is a certified yoga teacher, fitness instructor and author of The Fit Habit.  Here she shares simple, healthy recipes, home workout ideas and practical ways to foster mind + body wellness.