Head's up, there might be affiliate links ahead!

I'm the first to admit that goal setting is not something I'm great at. Actually, I'm really good at setting goals and writing them down, but I'm also equally proficient at putting those goals in a file folder somewhere and promptly forgetting about them. 

Now, oddly enough, about 50% of my goals DO materialize anyway. Sometimes that's dumb luck, and sometimes it's because they're just important enough to me that I make sure it happens.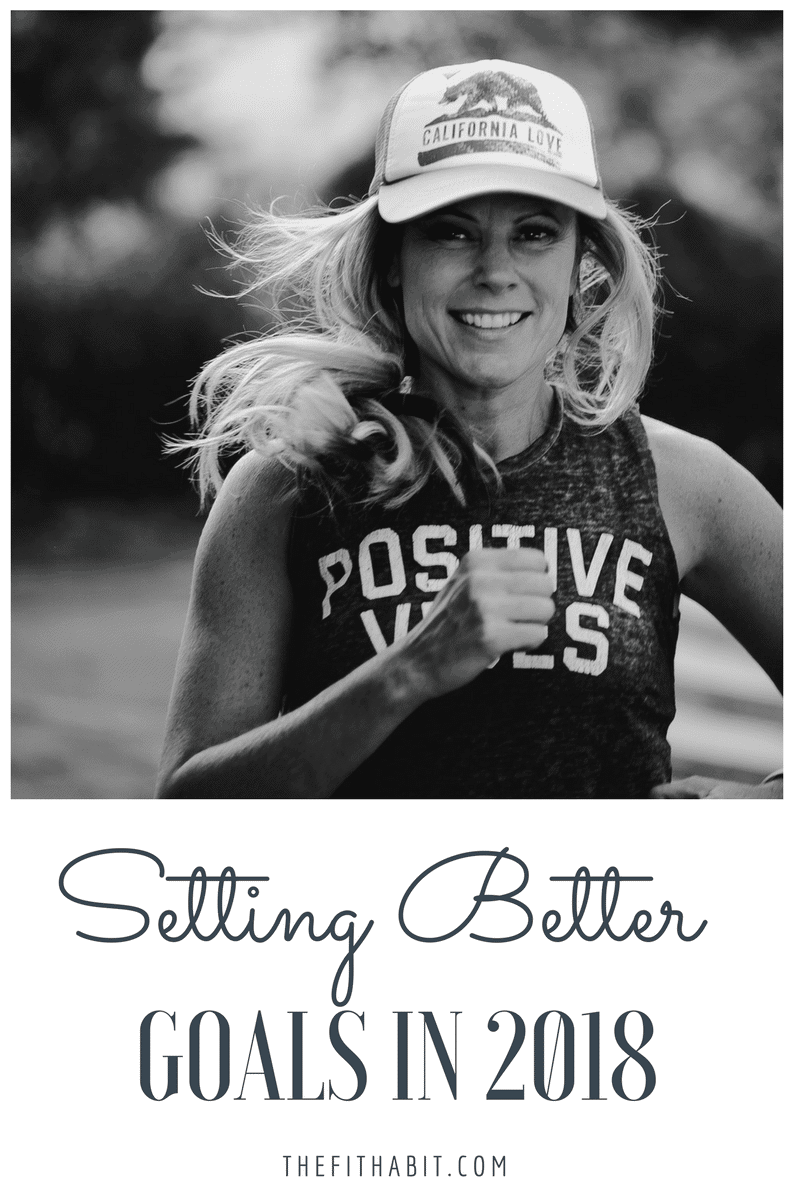 An example of a dumb luck goal was finding a career path where I'm well paid, I have way more autonomy than I have in the past and it's actually work I like doing. That was a goal I wrote down when I decided to end Procakes, and it happened quite by accident (or so I think). Meanwhile, there are other things I've accomplished that have 110% come from my own stubborn determination, like competing in a fitness show or a half ironman. These are things I thought about quitting on an hourly basis, but I never did.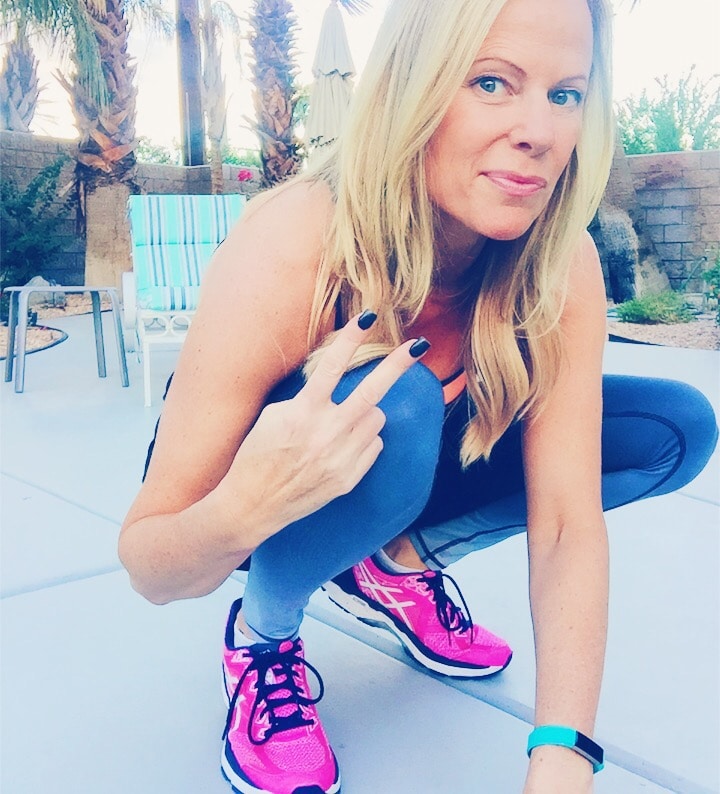 Then there are the goals I write down every year and that shit just never happens. Like being 15% body fat. I write that arbitrary number down every year, and I know it's unlikely I'll ever reach it because I know that I'm pretty miserable at 18% body fat and it's near impossible to maintain without wanting to kill someone, so 15% is just never going to happen for me. I have about 46 other goals just like that one, too.
So my first thought about setting goals is being really honest about what you're willing to put your time and attention into. Sure, I'll probably continue to put that 15% body fat goal on my list every year, but now it's more like the goal equivalent of an "elf on the shelf". It's more about tradition and decoration than execution.
Looking back at 2017, I've accomplished about 50% of what I set out to do. Maybe that's a hack – aspire to do so much that you'd be happy if you only got 50% of it accomplished. Genius!
But to be honest, this coming year, my goal list will look much different than it has in the past. Maybe it's age, or maybe it's acquired wisdom, but I don't feel the need for improvement-based goals this year. Instead, I aim to stop the self-development cycle and simply embrace and own the woman I've worked hard to become.
For example:
I don't have weight loss goals this year. I'm happy with the body I have (although I will continue to build strength through weightlifting & yoga).
I don't have career goals this year. I like the job I have and I'll continue to do the best work I can, but outside of that, I simply want to enjoy writing my blog, practicing my photography skills and perhaps doing less in social media. I'm also going to dial back on the coaching this year to make more time for my personal life.
I don't have relationship goals in the sense that I'm no longer actively trying to expand my network or meet new people. This year, I want to focus on the relationships I already have and cherish. I want to be a better friend to the friends I've already collected rather than always trying to make more and more.
If there is anything I want to grow and improve, it's my connection to my friends, family, and readers, spend more time with creative expression and well, I'd also like a new master bathroom (the current one is hardly bearable). But other than that, I just want to enjoy the life I've worked so hard to create.
For me, 2018 is the year of enough and being content with what is.
How about you? Any goals? I hope that doesn't come across as smug or self-righteous. I just feel as though I've spent many years trying to become something, and a part of me just wants to get off the hamster wheel and enjoy the progress I've made.
Either way, I am going to take this opportunity to wish you all a very happy holiday season. Enjoy your time with family and friends, or even just enjoy some time alone. There's no shame in wanting to spend the holidays under a blanket with nothing but a bunch of Netflix consumptions goals. Rock on party girl!
XOXO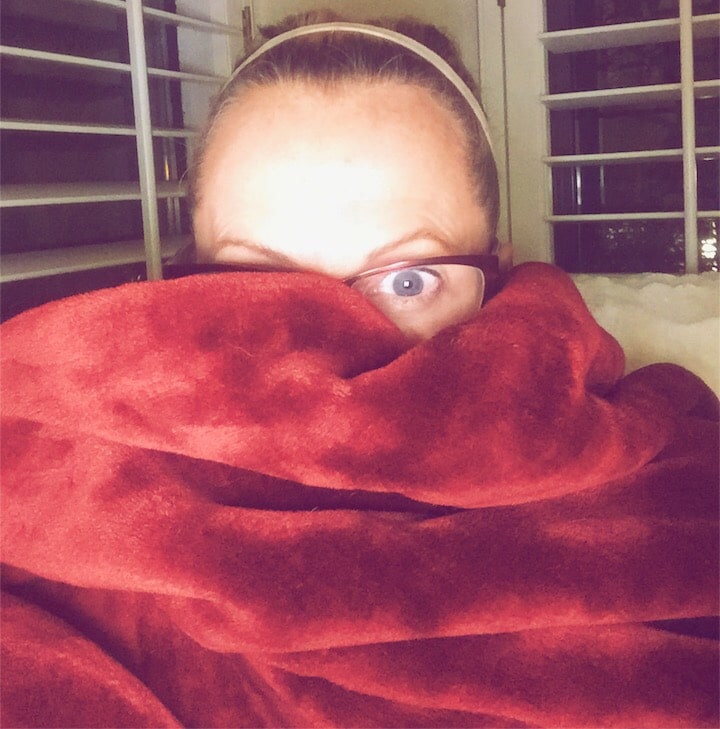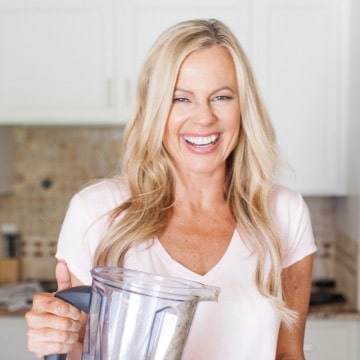 Caren is a certified yoga teacher, fitness instructor and author of The Fit Habit.  Here she shares simple, healthy recipes, home workout ideas and practical ways to foster mind + body wellness.