Head's up, there might be affiliate links ahead!
Some common themes amongst the most powerful, influential and hip women I've encountered that have left a lasting impression …
She looks great (regardless of what Mother Nature blessed her with), exudes confidence and doesn't spend much time concerning herself about what others think of her, always choosing self awareness over self consciousness. She's self pleasing, far from petty, and doesn't watch much TV.
She's creative, often entrepreneurial and rarely stopped by the brick walls that keep most of the world from their dreams. She's the woman you want to know, she's the one you wish you were most like, and likely the one you tend to model yourself after.


She is first. She doesn't limit herself to the small minded thinking of others. She listens to her own heart above all else and carefully filters the dogma of other people.
She's the can-do gal that can't imagine wasting time in a career she finds soulless, or draining relationships. Her friends are a reflection of her highest self. They are brilliant, supportive souls and she reveres them, although never places their thoughts and ideas before her own.
She's swears by minimalism. Waste, material over-consumption and "landfill stuffing" is not her way. Her style is sharp, simple and up to date, her closets are functional and her home is zen-like. Fashion is a reflection of herself, not a dogmatic direction implied by others.
Her practice of self-care reflects her value of herself. She eats whole foods, exercises with balance and care, and gets plenty of rest and regeneration. A dedication to self growth keeps her moving in a positive direction and a positive mindset is always present, especially in the trying moments of life.
She is both evolving and evolved. Is she at all you?
Namaste
–Are you new to the Skeptic Yogi? Consider adding your email in the subscriber box (top left of the page). You'll be notified when new content is added.
Like what you read? Subscribe to receive updates when new blog entries are added by subscribing at the top left corner of the page.
Send me your feedback and comments with the comment feature at the end of each blog entry.
Peace out
XO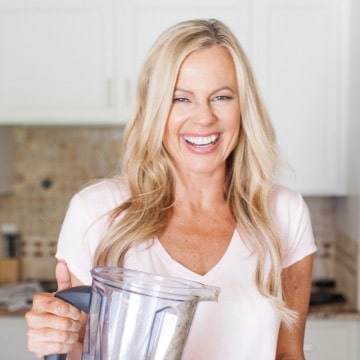 Caren is a certified yoga teacher, fitness instructor and author of The Fit Habit.  Here she shares simple, healthy recipes, home workout ideas and practical ways to foster mind + body wellness.