Head's up, there might be affiliate links ahead!
Attachment is suffering. This is the premise of the first noble truth in the Buddhist philosophy, and it's been a recurring thought in my mind lately as I take in all kinds of drama around me from wildfires in Southern California to girlfriends with issues finding decent men to date.
We want what we don't have, and therefore we suffer. We have what we want, but we realize it's not what we need and then we suffer, or we get what we want, we love it, but it goes away and we suffer. Nothing is permanent. Not even suffering itself (thank heavens for that).
Earlier this year, I sold my beat up little Cavalier and bought myself a shiny little titanium convertible BMW. My little jewel of a car was inspired by the autos I see around me here in the Bay Area. Fancy cars are a dime a dozen, and I attached the idea of these luxury wheels to a feeling of success, happiness and satisfaction. So I bought one.
So, am I successful, happy and satisfied? Sure am! But what I realize is that I had this feeling all along and simply assumed those positions would only be amplified by my shinny new car.
As it turns out, the car is fun to drive, super cute to look at and a total gas guzzler. No sooner did I buy it did I start to realize how bad large engine cars are for the environment, and quite frankly, paying for premium gas is just a little annoying.
So guess what…. I suffer.
Moral of this story? Regardless of what you have or don't have, you will suffer. No amount of rock hard abs, Manolo Blahniks, or gorgeous rich and adoring boyfriends will alleviate this state, and in some cases, it might actually make it worse.
So be happy where you are right now and let go of attachments to ideas that a change in circumstance is all you need to be happy. As much as you might feel you are suffering, you also have everything you need to be happy. Both are just a state of mind. No BMW required.
peace out
XO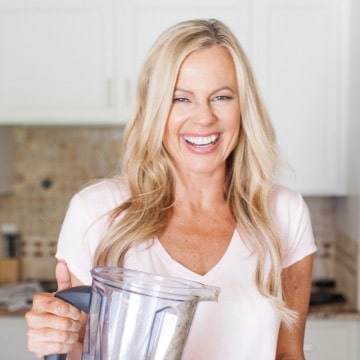 Caren is a certified yoga teacher, fitness instructor and author of The Fit Habit.  Here she shares simple, healthy recipes, home workout ideas and practical ways to foster mind + body wellness.