Head's up, there might be affiliate links ahead!
A weekend round up of things that are adding value to my health, happiness and life in general.  This week, we're talking squat proof leggings (at amazing prices), the ultimate skinny margarita and more.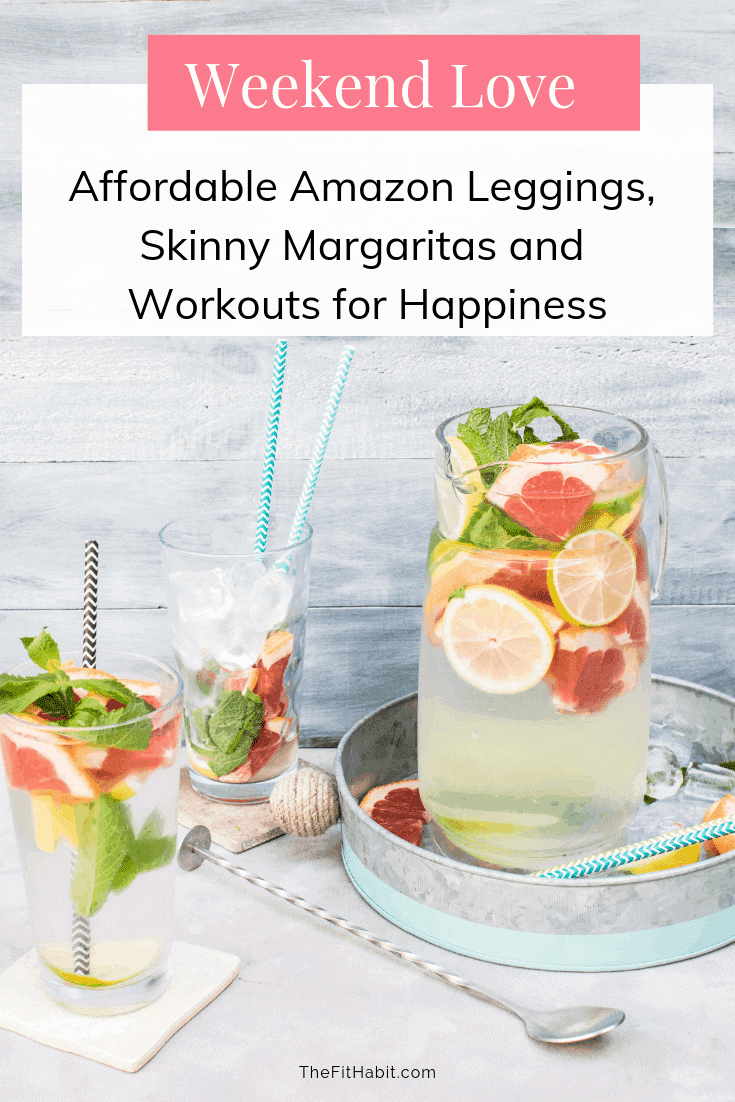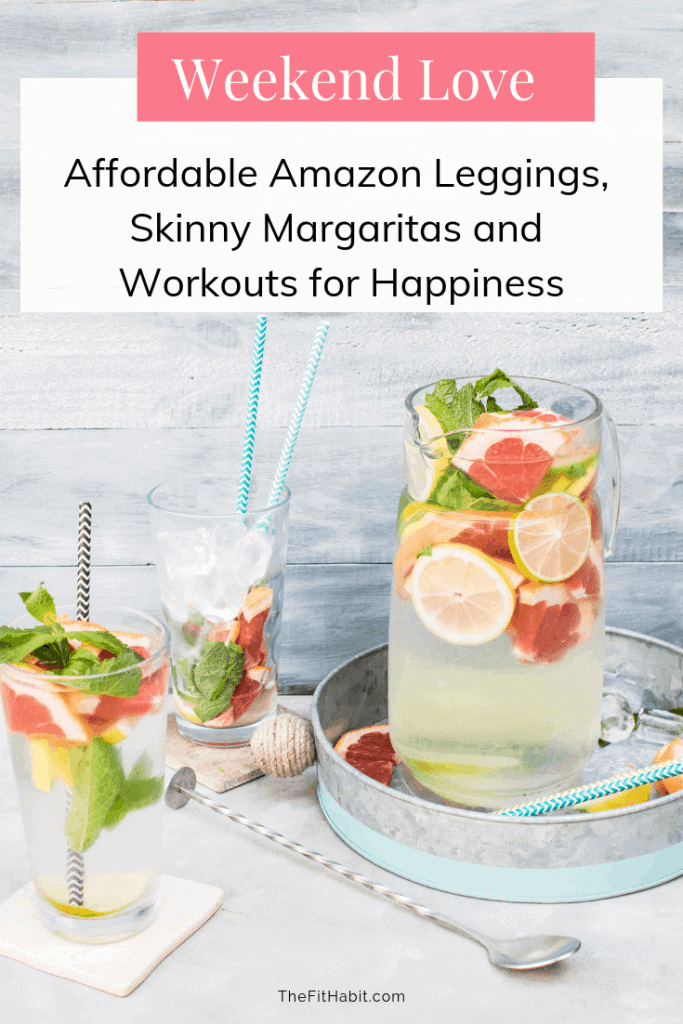 Happy weekend, guys!
I think the theme of this post is basically how to be less grumpy.
I'm trying to not complain so much about the weather, but the constant rain is having a dramatic impact on my happiness.  With that, I've been proactively looking for ways to cheer myself up.  I've been switching things up in the workout department (see below) and I even reactivated my ClassPass
account so I can amp up my yoga practice a bit more.  This girl needs to cheer herself up!
With that, here's a few other things that I'm loving right now and that I find help to keep my spirits bright during the dark days of winter.  I share them with a hope that they brighten your day, too.
XOXO
I heard this quote yesterday and it made me say, Hell Yeah!
"You have permission to do things that make you like yourself."
Women judge themselves (and each other) so much!  It's bad to get botox, a boob job will make you look like a bimbo, it's so self-indulgent to get a $200 facial….  sound familiar?  I'm neither advocating nor condemning any of these choices.  I think we just need to stop apologizing for what we want to do for ourselves so that we feel like our best selves.  You do you, boo.  Props to Christy Wright's Business Boutique for the wise words.
Happiness Inducing Workouts
I took an instructor training last Sunday! It was for PiYo live, which is a yoga/Pilates fusion workout. I've been doing it for years and it always makes me feel so good, so I wanted to dive a little deeper into it. Not sure I'll ever teach at a gym (not a fan of box gyms), but I do think I'll do some virtual classes. I'll keep you posted on that.
Meanwhile, if you're curious to try PiYo, it's available on Beachbody on Demand, which is a streaming workout website. Think of it as the Netflix of fitness.
The other workout I've been doing on Beachbody on Demand is Turbo-fire.  It's a HIIT-based cardio program and I love it because it goes so fast, you have to stay out of your head just to keep up.  I find this super helpful when I'm feeling energetically low or just sad.  It always turns my mood around.
Squat Proof Amazon Leggings I'm Loving!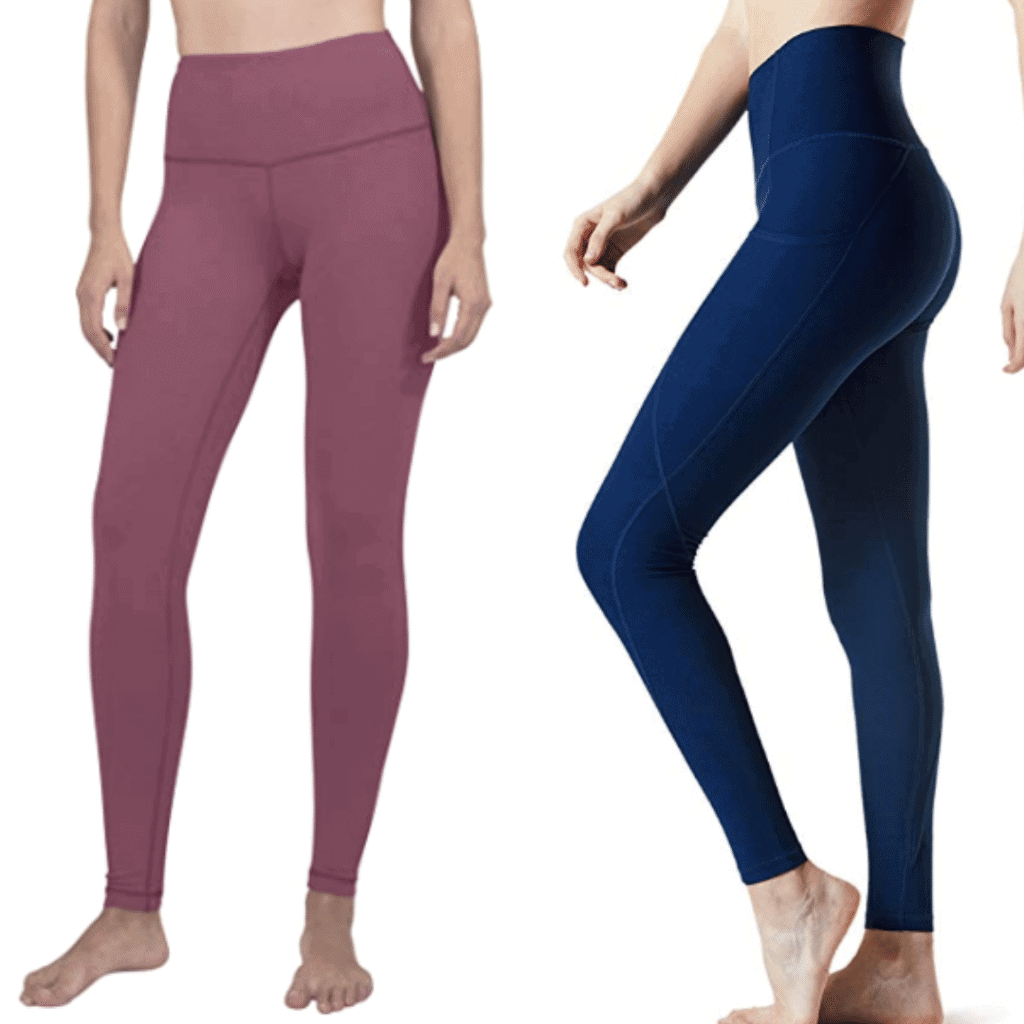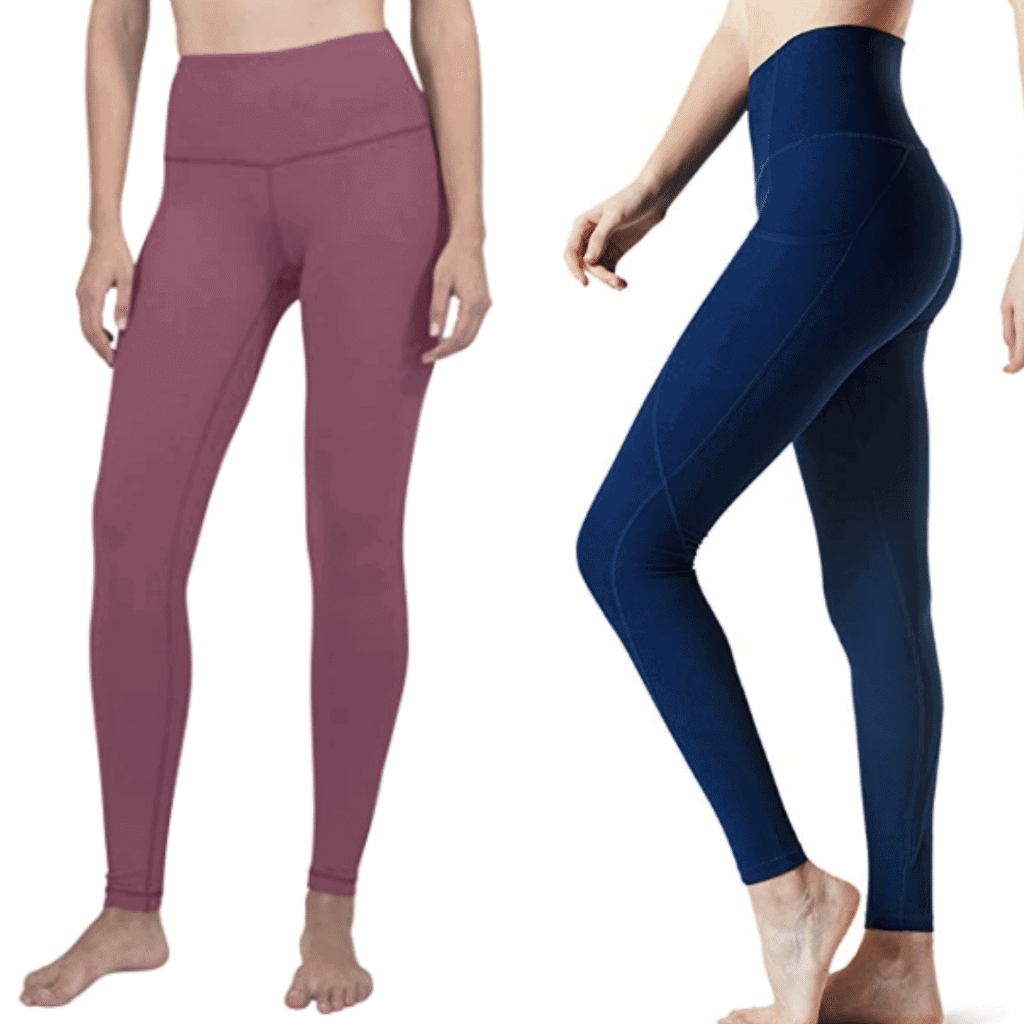 Speaking of fitness, you guys know I'm all about the leggings, and lately I've been experimenting with less expensive brands. I purchased two pairs off Amazon recently and believe me, I was skeptical about the quality, but at this point I've worn, worked out in, and washed both pairs and I can say the are both fab!  They're completely squat proof (so no over-exposure), and they stay in place, which is key when you're jumping around in your workouts.
The blue pair have a side pocket that fits an iPhone 7+ but the waistband on the pink pair has a built-in pocket about the same size. Both stay in place, neither are see through and I like the length on both.
At $14.99 and $24.99 these were a major score! I have no idea how Lululemon and the other high-priced athleisure wear brands are going to compete with Amazon's price disruption.
Uno Skinny Margarita Please!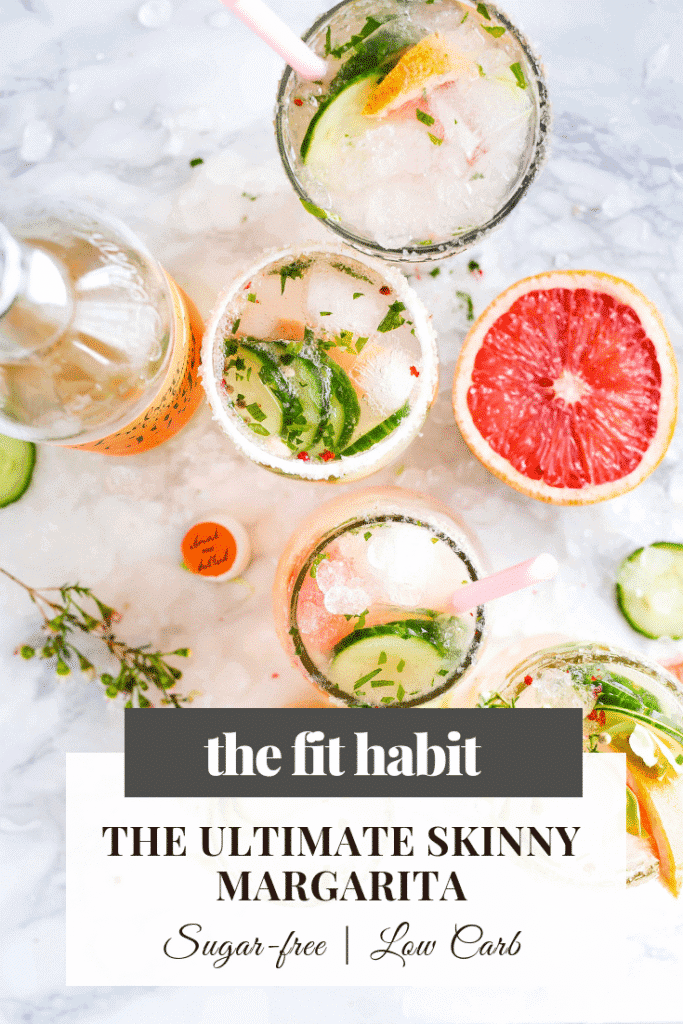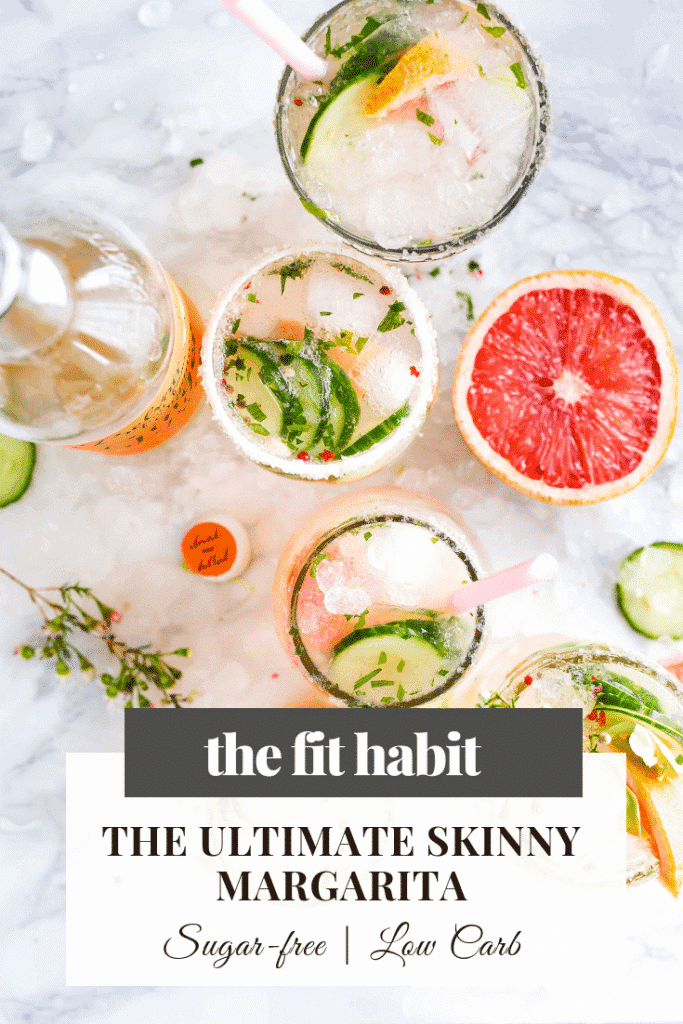 Have you tried this yet? I love the infusion of grapefruit as it gives it a fresh, different flavor, but it's not overpowering, either. Anything that reminds me of Mexico is a welcome distraction right now as I impatiently wait for this rainy season to end. I'm so over it.
Walter Geoffrey Has My Heart
For about 3 years I went through a phase of obsessively following Tuna Melts My Heart. Tuna is a dog with a unique, precious face and a very popular Instagram account.
He seriously does melt my heart. But there's a new dog in town and he's even more entertaining. Walter Geoffrey is a French Bulldog with a very expressive voice that I cannot get enough of. Whenever I'm frustrated or in a bad mood (which more often than I'd like right now), I've got Walter's howl on repeat on my phone. He just cracks me up.
Sunnier Skies Ahead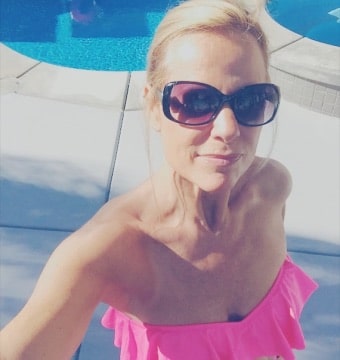 We're less than 2 weeks out to our vacation to Palm Desert.  We usually go to Palm Springs, so I'm excited to try out a new area. But to be honest, I don't care where we are as long as it's sunny, warm and I can hit the pool. I'll be sure to share my experience, but also wanted to share this adorable cover up that I also found on Amazon for $17.99 that I'll be bringing with me. I wore it to Mexico in December and got all kinds of compliments on it. The pink is so my jam.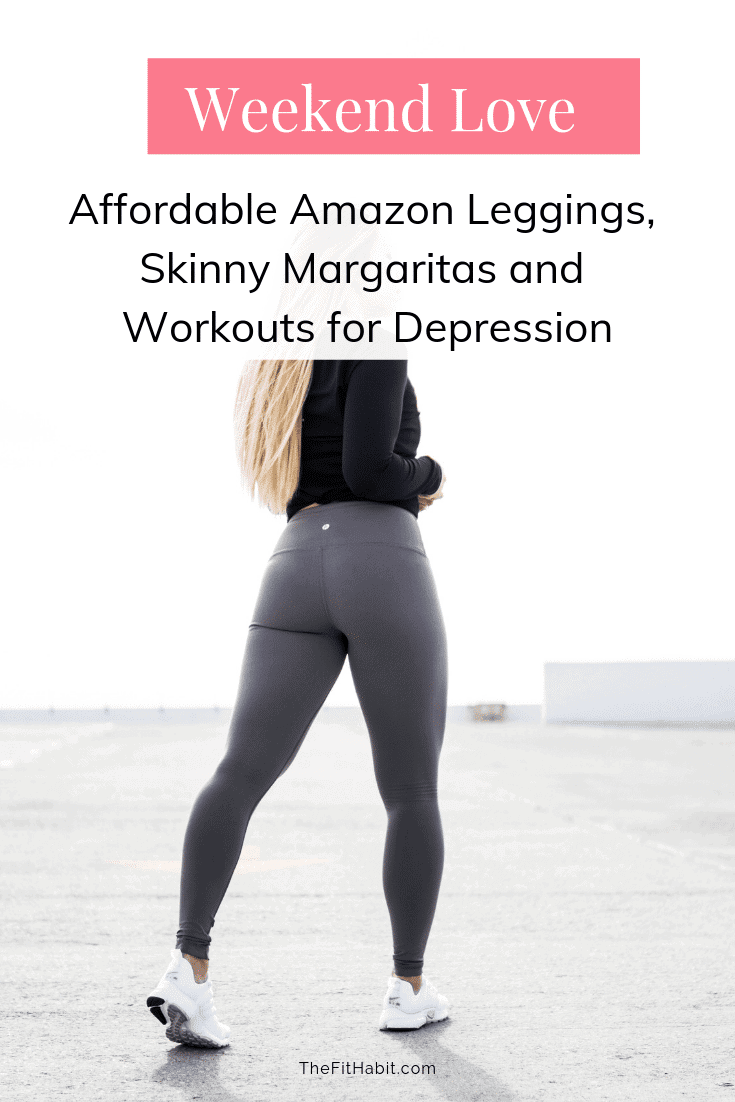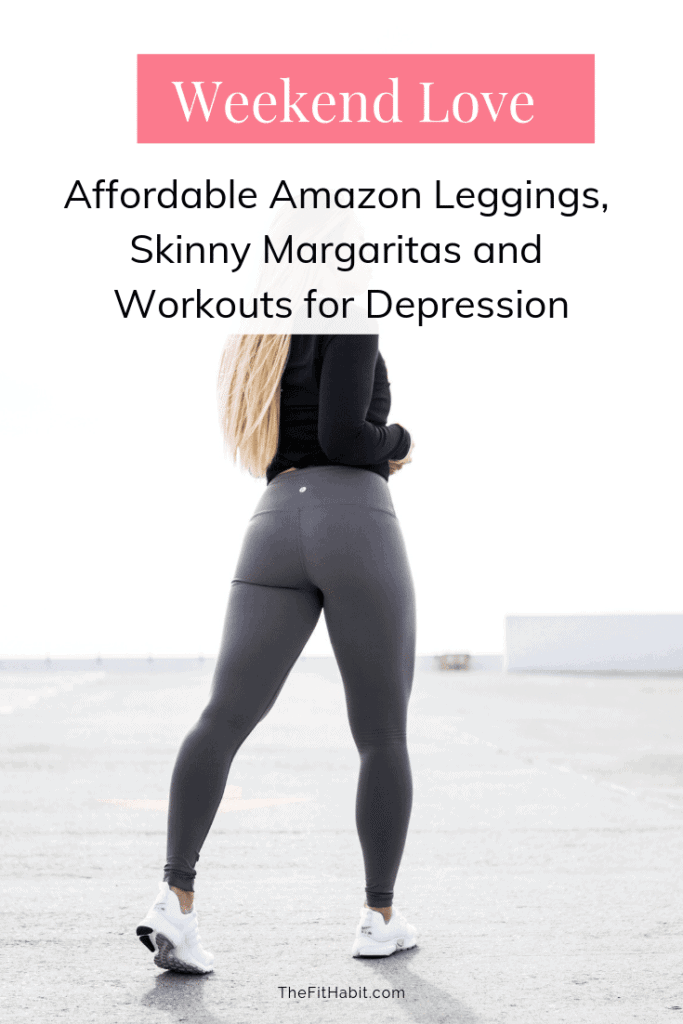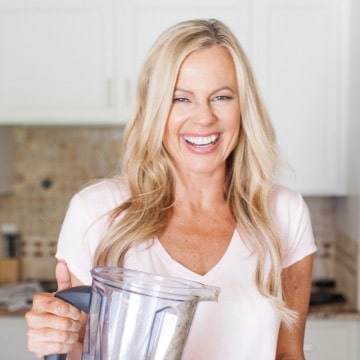 Caren is a certified yoga teacher, fitness instructor and author of The Fit Habit.  Here she shares simple, healthy recipes, home workout ideas and practical ways to foster mind + body wellness.