Head's up, there might be affiliate links ahead!
My mediation practice has had a pretty slow return on investment, but the benefits are starting to reveal themselves in very subtle yet powerful ways.
A key thing I've noticed is an acute awareness of my own thoughts. Whereas my mind used to get so lost in thought that I didn't even realize where "the moment" was, I'm now slowly starting to build awareness about where my thoughts are… (here and now), what they are focused on (good or bad ideas) and how its affecting my state of being.
So, I mentioned previously in the blog that I was coming home from work in a fog as I was lost in thoughts about how my job was sucking the life out of me. I'm now conscious of my thought direction starting at about 4:45PM (as the day starts to come to a close) and where my mind is on the drive home (where it typically clouds in dissatisfaction).
This awareness has given me the ability to "thought-stop" which is simply just that. Stopping destructive thoughts that are really only ideas anyway (okay, my job isn't really sucking the life out of me or I'd be dead, or at least a lot lighter).
This is the key to overcoming obsessive thinking which is especially destructive for me when it comes to relationships. If you're thinking about that ex-beau that really screwed you over, you're letting some past event spoil your moment, weeks, months, heck even years down the line!
Reflecting on situations to learn from them should be done with the best intentions and with a time limit (remember Right Consciousness!). Dwelling on the past is such a mood killer and totally destructive. Next time you catch yourself dwelling on the past – THOUGHT STOP and move your attention to the present. It's the only thing that matters at that moment!
–Are you new to the Skeptic Yogi? Click on the link at the top of the page to subscribe to be pinged when new content is added.

Like what you read? Subscribe to receive updates when new blog entries are added by subscribing at the top left corner of the page.
Send me your feedback and comments with the comment feature at the end of each blog entry.
Peace out
XO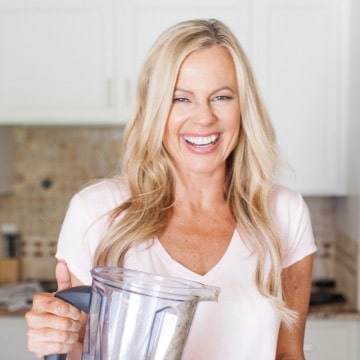 Caren is a certified yoga teacher, fitness instructor and author of The Fit Habit.  Here she shares simple, healthy recipes, home workout ideas and practical ways to foster mind + body wellness.