Head's up, there might be affiliate links ahead!
Hi Friends! Happy weekend!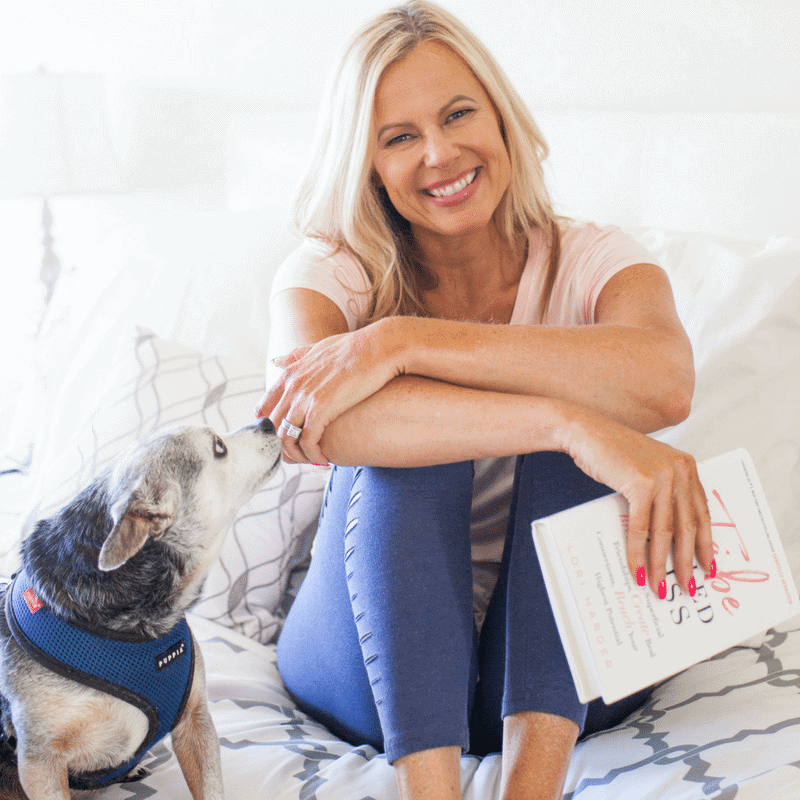 This morning during my workout I was listening to this awesome podcast that I knew you guys would love.  It talked about cultivating a mindset of self-love, confidence, and compassion as the best way to maintain health and fitness.  This may sound very touchy-feely, but it's 100% accurate – here's the science behind it.
Anyway, thinking of you guys this morning gave me the idea to do a weekly round-up of all the awesome things I find around the web that will help you:
improve your eating
inspire your workouts
influence your mindset, and maybe even make you laugh
So this post is an experiment.  Would you be willing to tell me if you like this format? I'm really trying to be brief, bright and actionable with my posts, so I'd love your feedback.
Like it?  Drop a comment and let me know.
Hate it?  Drop a comment and let me know.
I'm always curious to know what works for you guys and what doesn't.  Plus it's nice to hear from ya'll 🙂
---
Clean + Yummy Eats
Low carb "No-tato" salad is the perfect swap out for potato salad lovers looking for a healthier option. It's actually made with cauliflower instead of potatoes (because cauliflower is basically the swap for everything now, right?)
This green detox soup is actually really good!  I made a batch after my girl's weekend in Sonoma a few weeks back.  I needed a detox from all that yummy wine 🙂
Home Workouts to Try
I'm just finishing up week 3 of LIFT 4.  The workouts are getting a little harder, but that's fine as they didn't start out overly challenging.  I'm not someone who likes to kill themselves with a workout, but I do like to feel like I accomplished something.  Here's my review of the workout program so far (pros and cons).
Lately, I've also been loving Core Power Yoga Online.  I love the blend of yoga and weights.  I think it's brilliant.  No affiliation here, I just think their workouts rock.
Ideas that Inspire
Jenna Kutcher's message about body positivity and just her ability to be real about what loving yourself looks like.  I adore her and I think you will too.
Kristin Wong's Un-Worry Journal one-pager, Ridiculously simple, but super powerful.  It helped me get through some anxiety yesterday as I tackled a pretty gnarly project at work.  I was able to overcome some pretty negative self-talk, so I'll be using this on repeat.  If you're a worrier – you need this.
Just For Fun
Fun graphic t-shirts and tanks from Target.  I freaking love Target and they always have cute workout tanks that speak my truth (yoga, wine, coffee and dogs). I'd wear these shirts all day every day if I could (actually, I pretty much do).
Oh, and this…. because it's sadly true (and yet, #Idontcare)
Other stuff on the Blog Lately
How to create a healthy morning routine.  If your mornings are not setting you up for a good day, change it up!  I used to hate mornings and while I don't love them on days I have to rush out the door, I still have a few non-negotiables that make the rest of my day go by way better.
Curious how I make money?  I don't think this is something that most of you think about, but after being confronted by a reader, I was inspired to open the kimono and give you a peek at how things work here at The Fit Habit.
That's it for this week.  What do you think?  I know it's not rocket science, but I'd like to think that these simple resources might inspire you to take action toward your health and fitness goals.
Let me know what you think!
Caren is a certified yoga teacher, fitness instructor and author of The Fit Habit.  Here she shares simple, healthy recipes, home workout ideas and practical ways to foster mind + body wellness.