Head's up, there might be affiliate links ahead!
So apparently the Buddha didn't actually say this, but it's a loose translation worth pondering.
So much about the quality of our lives is rooted in our perspective. We can't always control what happens to us, but we have absolute power over how we perceive our circumstances. Personally, I've lived through some of the most stressful events of my life in the past 5 years, but now that I've come through them, I'm grateful for what they've taught me about love, resilience and the impermanence of situations – good or bad.
If you're struggling with something right now, know that it won't last.  Emotional and physical pain, financial constraints, family drama – none of it will last (even though sometimes it feels like it will never end, I know).  It all goes away at some point, and then only your perspective on the event remains.
What will you think about your hardest moments?  What meaning do they hold for you now?
Don't let hard times just be hard times.  Make them the moments where life tested you… and you survived.
XO
Caren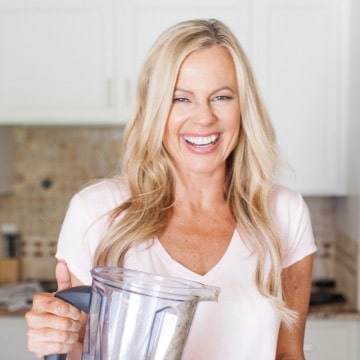 Caren is a certified yoga teacher, fitness instructor and author of The Fit Habit.  Here she shares simple, healthy recipes, home workout ideas and practical ways to foster mind + body wellness.