Head's up, there might be affiliate links ahead!
I just started a new job a few weeks ago. It's a big step up for me and the learning curve is HUGE. Needless to say, my stress levels are elevated as I try to navigate this new company and understand my role and team dynamics.  I come home exhausted every night. I know it won't be like that forever, but right now, my body is feeling the drain from all the mental energy I'm using.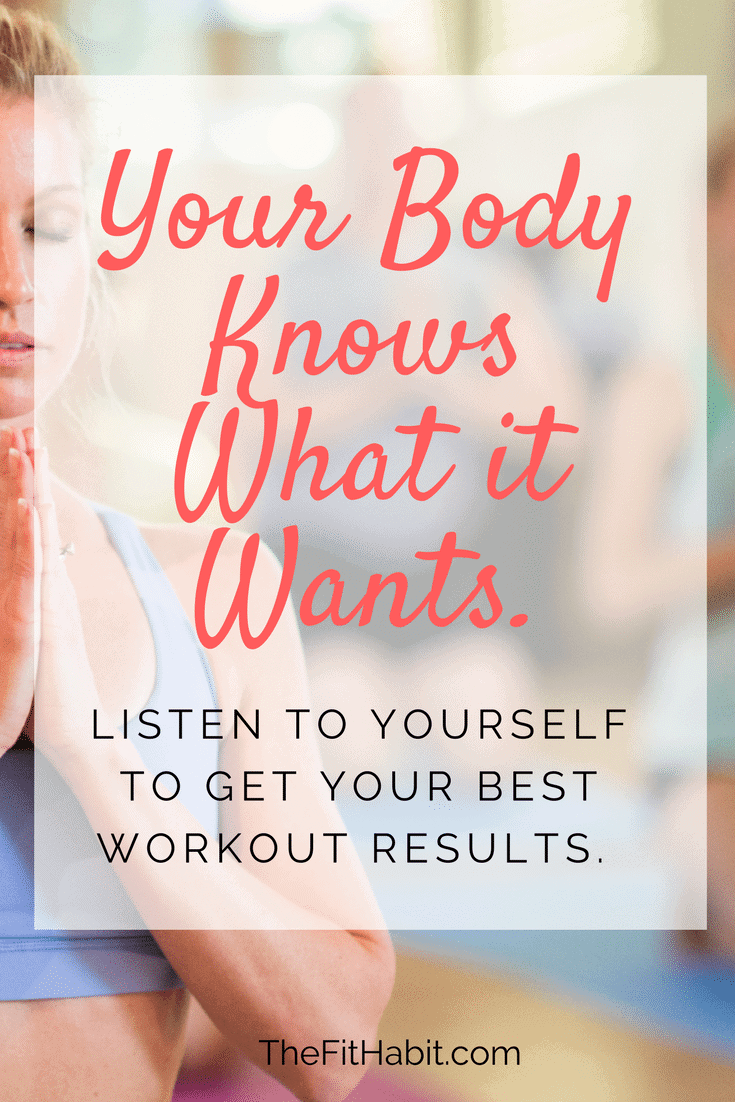 More Yoga, Less Push
While HIIT workouts and weightlifting have been the mainstay of my fitness all summer long, lately I've made a shift to less stressful movement. Now I'm doing more yoga, walking, and sleeping and it's paying off. It's amazing how much more focused, alert and energetic I am because I've allowed more energy to flow to my brain than my body.
I share this to point out that your workouts can support all areas of your life, not just your weight loss goals.  By listening to your body and let it tell you what it wants (hint – it doesn't want to sit on the couch),  you can use exercise to help you focus, alleviate stress or even to fight depression.  The technical term is Autoregulation, but in reality, it's just a practice of making decisions about how much stress to put your body through, based on what you think it can handle.
I Still Have Goals
Meanwhile, just because my fitness has become less stressful and high-impact, it's still focused on building strength while staying lean. Right now I'm doing a challenging yoga practice at home, with Dylan Werner. He offers a progressive strength class online that's challenging but not overwhelming. His instruction is calming and his moves are SO graceful (unlike my own). I also love that the workouts are only 30 minutes long because I have zero patience for 90-minute yoga classes.
Try This
If you want to check him out, you can try the first class in his series for free. If you want to buy the package, you get a full series of workouts that will help you build strength progressively. I love that about this program, not to mention I can do it in my bedroom (because I'm super lazy about leaving the house to workout).
If you're interested in buying the program, it's $39.99, but you can use my code, CARENINSIDER to get 15% off. I believe there's a 30-day guarantee if you find it's not for you.
So far, I'm loving it and strength yoga is exactly what I need right now to balance out the stress of a new job.  Curious if you've also found that your body craves different styles of workouts based on what's going on in your life?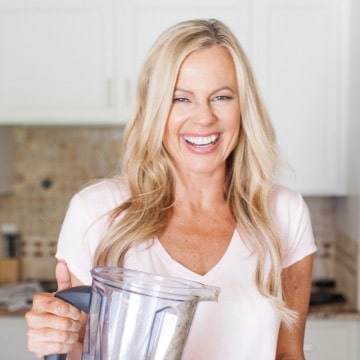 Caren is a certified yoga teacher, fitness instructor and author of The Fit Habit.  Here she shares simple, healthy recipes, home workout ideas and practical ways to foster mind + body wellness.