Head's up, there might be affiliate links ahead!
I'm obsessed with podcasts. Have been for years.
I first started listening to Kimberly Wilson back in 2008(ish) when I longed to escape my cubicle job for a creative career in entrepreneurship. I still listen to her to this day, along with a TON of other great podcasters.
These are my daily/weekly go-to's. They help me navigate my savings goals, inspire my workouts and help me to constantly work on being a better version of myself.
I hope they offer you the same value and inspiration that they have given me.  If you have podcast recommendations, please leave them in the comments.  I love finding new people to follow and learn from!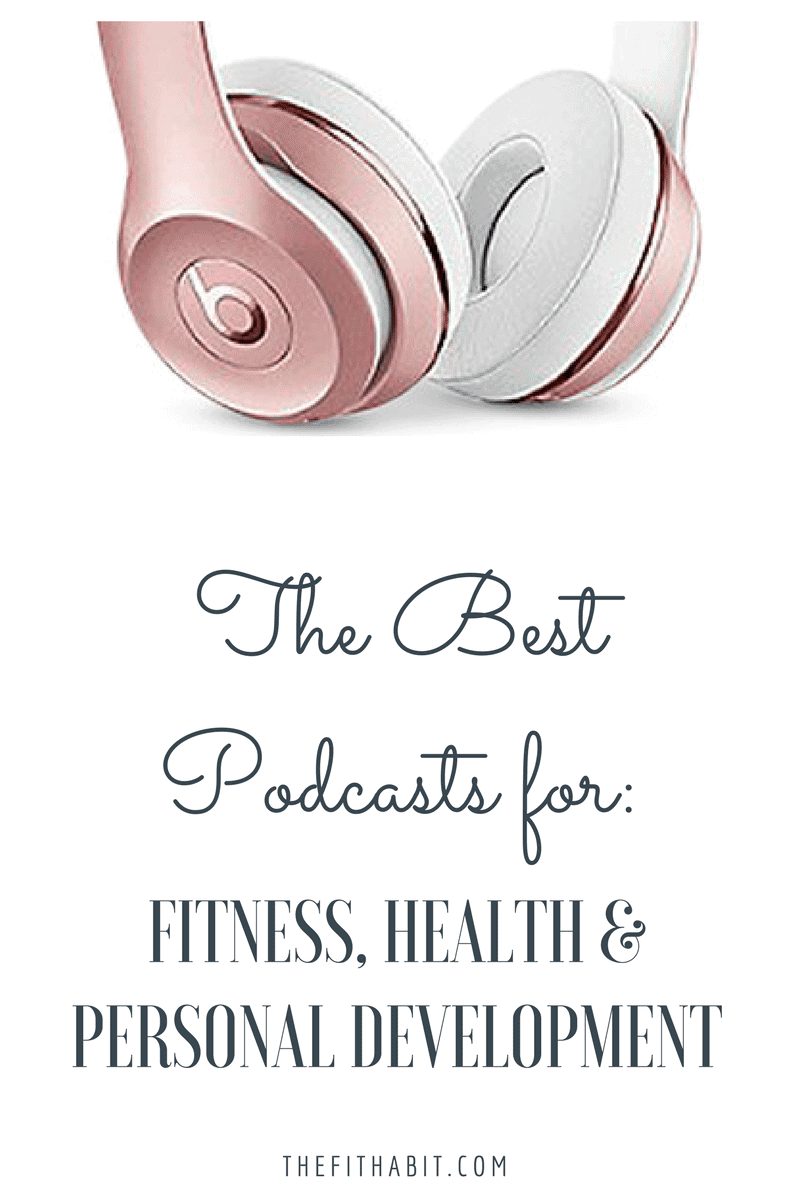 Best Podcasts for Personal Development 
Impact Theory – Tom Bilyeu has the energy of Tony Robbins. His bombastic nature isn't for everyone, but his authentic, direct style really works for me.
Sheroic – this podcast is co-hosted by Cassey Ho, a fitness/internet entrepreneur and Tom Bilyeu's wife, Lisa who is also deeply invested in the personal development space. They talk a lot about business, confidence and just being and doing what lights you up.
The Lively Show – I love Jess's podcast because she's been focused on exploring the law of attraction in a very non-smarmy way. I find most people in this genre are a little on the crazy side. Not Jess. She has a curious perspective without a hidden agenda. Love that about her. She's a high-viber, which I love.
Tim Ferris – I've been listening to his podcast for a long time now. He has some pretty incredible guests from all walks of life, which is great because you get exposure to amazing things that aren't even on your radar. I credit him for introducing me to Mr. Money Mustache and the pursuit of FIRE.
Best Podcasts for Wealth Building
Redefining Wealth – Patrice Washington has a mindset-driven perspective on money, wealth, health and success. I love this as I'm a mindset-girl myself. She's worth the listen as her message are actionable, but not overly mired in boring financial detail.
Personal Finance Daily – this guy reads from the most popular blogs in finance and minimalism. It's a daily dose of financial wisdom which I LOVE.
Afford Anything – Paula Pant is best defined as a personal finance blogger/podcaster because that's where she's made a mark for herself, but her content is really focused on helping you make smart decisions about life in general so you can be freaking awesome at both work and life. She's super smart, asks great questions and she has a very quick whit. I think she'd be the person I'd most want to go have drinks with (well, her and Juli Bauer).
The Minimalists – Not quite a finance podcast, but a discussion around enjoying a life with less, but not in a derivational kind of way. I love their content, although they repeat themselves a lot, probably because there's only so much you can say about minimalism? Anyway, I love listening to these guys on my walks. They give me this sense of comfort and knowing that everything will be okay because #minimalisthavetheirshittogether
Stacking Benjamins – they're funny, irreverent and full of info, although they guarantee you won't learn a freaking thing from them (it's all lies, you will learn tons).
Choose FI – most of the people I listen to in personal finance space have funny or light-hearted perspectives on money. I wouldn't call these guys "funny" per se, but smart, useful, passionate and curious – heck ya. They're worth the listen, to be sure.
Best Podcasts for Fitness Motivation
Honestly, I don't listen to a ton of fitness podcasts, mostly because I get frustrated with some of the bad information out there, but also because I don't find the topic that interesting to listen to.  But these guys all inject a little humor and humility into an otherwise very self-focused topic, which is refreshing!
Paleomg – If you're into girl talk, fitness, food and dorky humor with plenty of swearing, you'll love Juli Bauer. Her funny, authentic, dog-loving personality makes her podcast feel like you're on the phone with your bestie, just talking shit. Only she's pretty much dominating the conversation (because it's a podcast, not a conversation, but whatever).  She's not 100% about fitness, but you can clearly see that whatever she's doing is working for her.
Rich Roll Podcast – If you're an endurance athlete (running, cycling, etc), you're probably already aware of this guy, but if he's not on your playlist yet, you're missing out.  I love the way he interviews his guests.  He's smart, thoughtful and interesting.  He's also plant-based but isn't dogmatic about it.
Mindpump: Raw Fitness Truth – I like that these guys are raw and honest about fitness.  No BS.  I don't love that they sprinkle their info with a ton of personal conversation.  I'm a hardcore geek when it comes to health and fitness, so just want the facts.  But fortunately, there's a fast forward option when I need it.
Leave your favorite podcasters in the comments below!  I'm always looking for new people to listen to and learn from!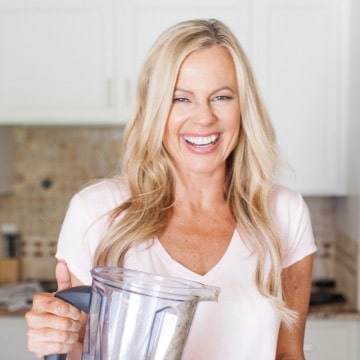 Caren is a certified yoga teacher, fitness instructor and author of The Fit Habit.  Here she shares simple, healthy recipes, home workout ideas and practical ways to foster mind + body wellness.