Head's up, there might be affiliate links ahead!
Bhakti Fest is the Burning Man of the yoga world. Although I've never been to Burning Man, I'm quite sure I'd hate it as much as I disliked my experience in the desert last weekend. I should preface this comment by saying that it's my own fault that I ended up knee deep in the sandy dirt with a bunch of dreadlocked hippies. I didn't research the event, and I didn't even know what the word "Bhakti" meant before I signed up (it's devotional yoga…whatever that means).
The only reason I signed up was to hang out with some dear friends I met during my teacher training in India. It was so fabulous to spend time with both of them and see how far they've evolved in their respective yoga practice and teaching, but that was the extent of my enjoyment. Ironically it felt like being back in India with all the chanting, weird music, dirt and well, dirty hippies (not that there's anything wrong with being a dirty hippie, you just don't see them every day in LA). The only thing missing was the cow turd.
Speaking of unusual characters, there were also a number of Sadhus sauntering about. These are "wandering monks" who give up all their worldly possessions and roam the streets seeking enlightenment and free grub. They typically don lots of face paint and colorful diapers. That's it.
This is not a problem in India where the culture supports such lifestyle choices and takes care of these spiritual wanderers. In southern California however, they'd be classified as inappropriately dressed homeless people. I have no idea where they came from, whether they are just weekend warriors or if someone drop shipped them in from New Delhi, just to spice up the event. Either way, it was a little weird to see them just 2 hours outside of the LA area.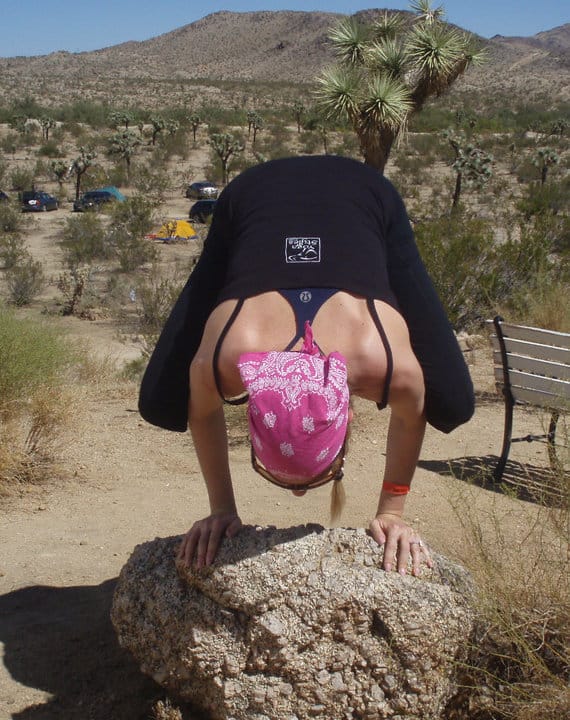 The most interesting take away I had from the event (which I escaped a day early from) was that the spectrum of what we call yoga moves from Lululemon clad fitness enthusiasts to diaper wearing wanderers and women with bushy armpits rocking their long locks of gray. Although I tend to lean toward the former, I totally get the spiritual, transformational effects of this practice and lifestyle that the granola-types tend to embrace with abandon. Either way, it's still yoga. It will have a positive effect on your life regardless of how you approach it, and one does not have to subject themselves in the dirty desert ever again, just to experience devotion to the practice… (okay, that was a personal tangent, sorry).
In other words, I can carry on my yoga journey without feeling as though the gradual path will lead me to dreadlocks and hairy armpits, for that's just not "the way" for this urban dweller. That said, I need to work on allowing myself to accept those who take the practice in a different direction.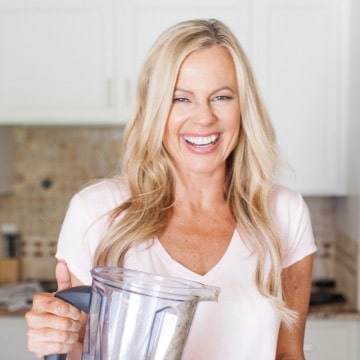 Caren is a certified yoga teacher, fitness instructor and author of The Fit Habit.  Here she shares simple, healthy recipes, home workout ideas and practical ways to foster mind + body wellness.