Head's up, there might be affiliate links ahead!
Happiness is a butterfly, which when pursued, is always just beyond your grasp, but which, if you will sit down quietly, may alight upon. — Nathaniel Hawthorne
Check out the gal in the purple shirt by the fire pit.  That would be me, in India, wondering WTF I was doing there.  Not a great example of Zen, but I'm a work in progress.
The funny thing about that picture is that I went all the way to India for 3 months to find greater happiness, but ironically, it was a miserable experience.  In fact, it wasn't until I was back for several years and in the most mundane, unextraordinary moments of my life, that I actually found the peace I was looking for.  How's that for irony.
Fit, Fab & Zen
I have been meditating consistently (ie at least 15 minutes per day) for well over 5 years now. Since then, my awareness of my mindless behavior is sharper than ever before. I'm conscious of every almond I pop in my mouth. I'm aware and less intrigued by the glass of wine with dinner and I'm overall less interested in eating to solve emotional discomfort. Heck, I didn't even realize I ate to solve emotional discomfort so that in itself was a revelation.
Practices That Move the Happiness Dial
There are few things in my life that have been more powerful (in a positive way) than the adoption of a yoga and meditation practice. It's changed me as a person and improved my life in innumerable ways (including being leaner and happier).  My practice has helped me notice when I get caught up in negative thoughts or limiting beliefs and I now have the awareness to step away from the chaotic story.
It's never about stopping negative thoughts.  I'm not even sure that's possible.  But the key is to notice when you're thinking those thoughts so you can pull yourself out of them by whispering to yourself "this isn't a useful thought".  It sounds over simplistic, but it's not.  It's so powerful.
I am not a "woo woo" sort. I prefer concrete over ephemeral ideas and religion, in general, makes me a little uncomfortable. But, I see my contemplative practice as a tool for inner peace, self-acceptance and general boosts of happiness. If these things sound appealing to you (and you've got to really enjoy being a cranky fart if they don't), then you might want to give this stuff a whirl.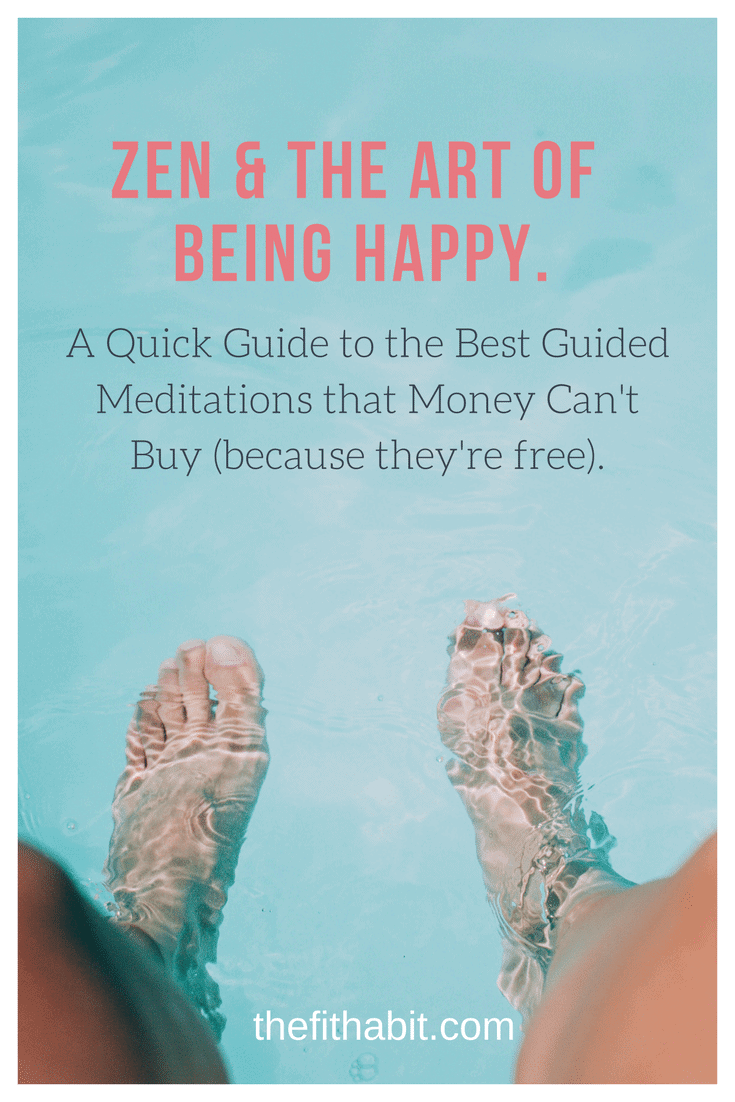 Meditation Apps for Greater Happiness
Meditation has become so accessible that there is literally no excuse for not trying. All you need are a few guided resources (which I'll provide at the end of this post) and a willingness to be really bad at it. Perfection or even proficiency is never the goal of mediation. It's really a goalless practice, but if there was a goal, it would be consistency. Find a habit of sitting for at least 5 minutes a day and work your way up to longer durations. I guarantee this will make a notable difference in your life, and you don't even have to get off your butt to do anything!!
Consider this an invitation to try it today. Right now. Click on one of these totally free, non-committal links below and just sit down and do nothing but clear your mind. If you can't find at least 5 minutes in your life to do this simple thing for yourself, then you're watching too much Netflix.
I've never been clearer, more adamant or more confident in anything in my entire life. If I know anything at all, I know that mediation will benefit you enormously.
Now go try it.
The Insight Timer App is hands down my favorite source of free, high-quality guided meditations.  It's by far the most comprehensive offering of free meditations.
UCLA Center for Mindfulness has some awesome guided meditations online.  I use these ones a lot.
I heard about HeadSpace on a podcast I listen to regularly.  They have a 10 day free guided meditation which is awesome.
Tara Brach is nothing short of amazing!!! She offers free guided meditations and she has great dharma podcasts if you're interested in digging into Buddhism a little further.  Adore her!
Dig in and try it.  Expect to be really bad at it, but be patient.  The benefits over time are subtle, yet very powerful.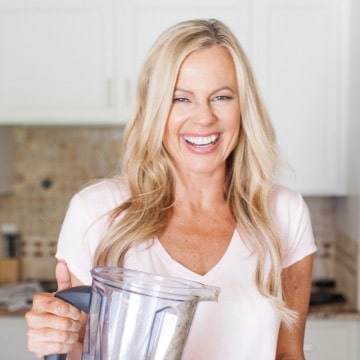 Caren is a certified yoga teacher, fitness instructor and author of The Fit Habit.  Here she shares simple, healthy recipes, home workout ideas and practical ways to foster mind + body wellness.