Head's up, there might be affiliate links ahead!
The past few weeks have been a bit of a struggle on the eating front.  I can't point to a specific reason other than life is a little unpredictable right now and given that I'm a control freak enthusiast, I tend to reach for comfort foods when I'm feeling out of control.
Then a few nights ago I came across a study that indicated we tend to make bad choices when we stress over mistakes we make, sending us further into a self-sabotaging cycle. So in an effort to break my pattern of bad food choices, when I woke up yesterday morning after a night of pizza and wine, I deliberately decided NOT to pick on myself for my less than stellar choices, and just labeled it my 20% fun calories for the week and moved on.  I committed to focusing on eating better the rest of the day and didn't give it another thought.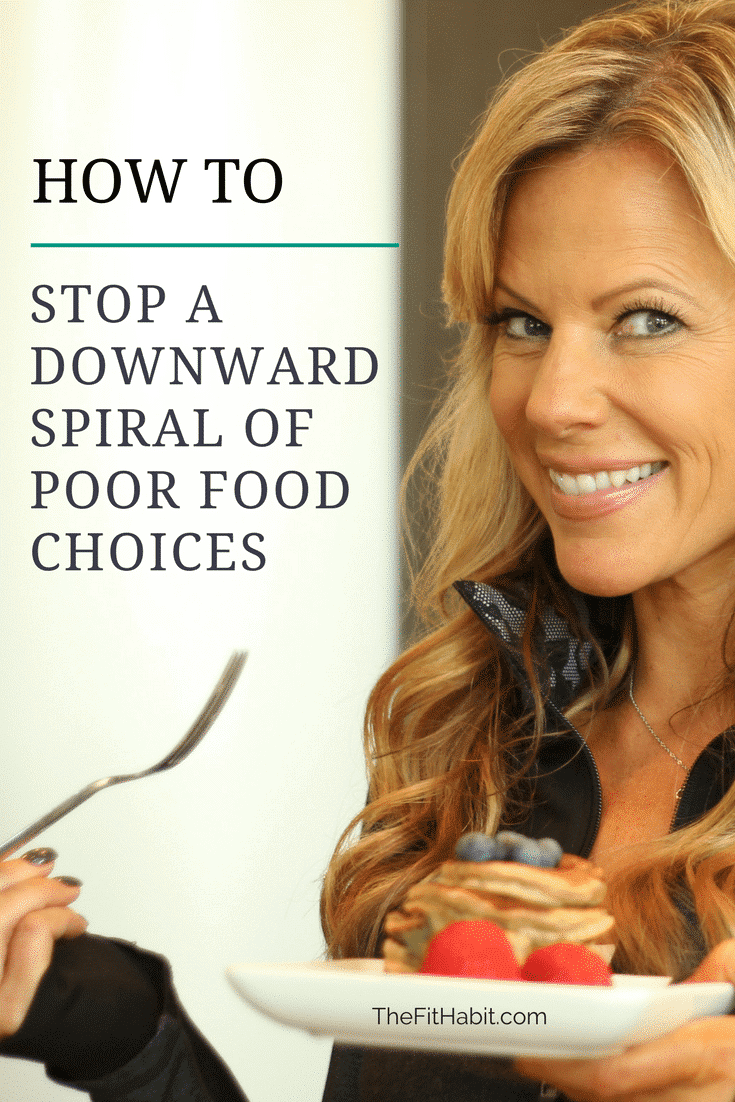 You know what?  It worked. I didn't get caught up in the berating self-talk that can often happen after a night of over-indulging.  I made better choices for the rest of day and never gave it another thought until I sat down to write this post.
As a fitness coach, you might think I have all this stuff figured out, and I wish I could tell you I do, but the truth is, I'm always working on myself.  The process of self-discovery and personal leadership never reaches a point of being done, and I'm pretty sure there is no point of nirvana where I never worry about my choices ever again.  It just evolves.
I hope that's not discouraging to you. A journey to better health and fitness just keeps evolving to towards higher and higher goals.  You never get "there" because there is no "there" there.  Does that make sense?
But today, I just wanted to share the idea that berating yourself for making bad choices will only pave the way to more bad choices.  So if you screw up (and you will because #human), let it go, move on and focus on your successes to empower better decision-making, instead.
Next Steps for the next time you make a bad food decision:
If you're able to catch yourself in the act, take a moment to acknowledge your indulgent choice and rather than stop or berate yourself, SLOW DOWN AND ENJOY EVERY FREAKING LAST BITE OR SIP!  There is zero point in choosing to indulge and then not even remembering what it tastes like.  Enjoy the smell, taste and feeling of it.
If you're feeling bad post-indulgence, tell yourself "that was my cheat meal or splurge for the week and it was REALLY good".  Accept that it happened, decide to have a good feeling about it (this is key, remember?), then let the whole thing go.  It's just one meal.
The next day, remind yourself of the yummy indulgence you had, once again, find a good feeling about it, then go on with your day.  Watch your natural inclinations and see if you're drawn to better choices with this new mindset.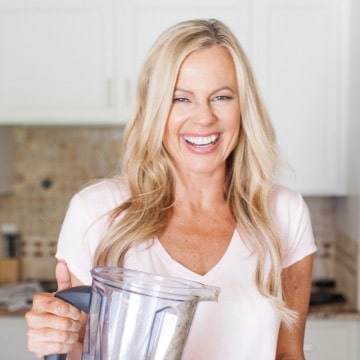 Caren is a certified yoga teacher, fitness instructor and author of The Fit Habit.  Here she shares simple, healthy recipes, home workout ideas and practical ways to foster mind + body wellness.