Head's up, there might be affiliate links ahead!
Are you ready to get fit for summer?
Hey guys!
A lot of you have been asking me about when I'm hosting my next fitness challenge.  I've been holding off as I wanted to time it to the launch of this new workout program that I've been so excited to try!  It's a HIIT-based program, so ideal for targeting belly fat (see a link to research below). I've listed all the details in this post, but as always you can just reach out and ask questions if you're not sure if the program is for you.
With that said, I'd love it if you would join me and a few of my fit-crew friends to do this program with us!
Are you in? Just fill out the form at the bottom of this post.
Check out these results from the test group participants – ah-mazing.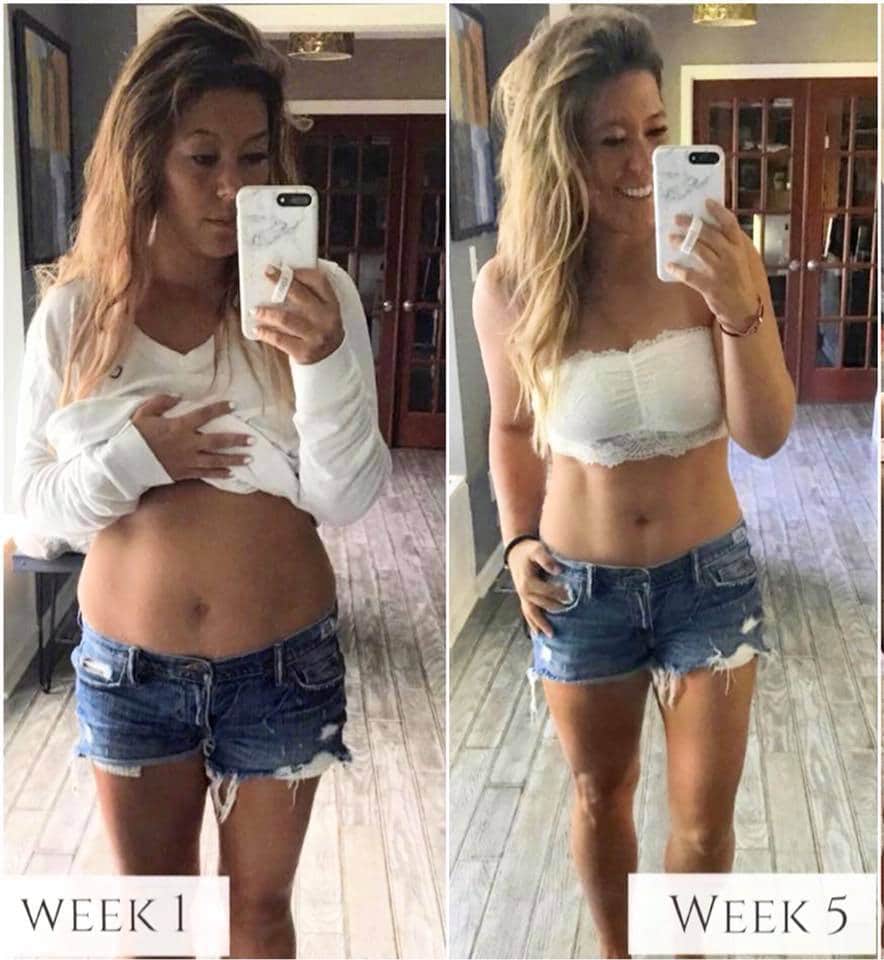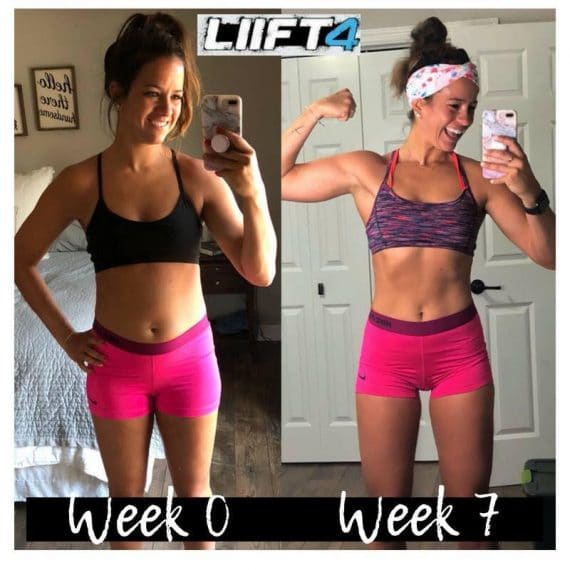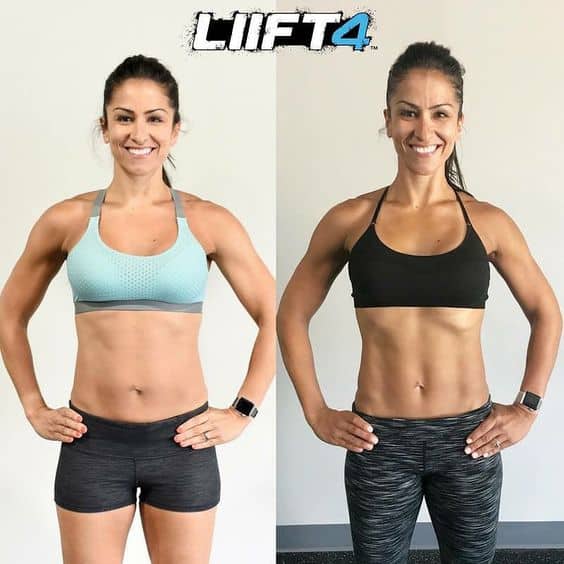 HIIT & Weight Training For the Ultimate Metabolic Burn
Weightlifting is something you've heard me go on and on about.  It's critical for helping you shape and tone your body.  If you've got body fat you want to get rid of, this is going to help. The best part about this combo of weight lifting and HIIT training together is that it helps combat trouble areas like belly and back fat, not because of spot reduction (because we all know that's not a thing, right?), but because it improves your metabolic efficiency and insulin sensitivity which will help with abdominal and midsection fat accumulation.
In other words, if you want to lose the belly and fat back you've been accumulating, this is the best way to do it in the least amount of time possible.
Related: Lift 4 Results
Here are the details on the LIFT 4 Program
The Lift 4 workout is 8 weeks long and it's only 4 workouts a week. A game-changer for those of you who don't like 6-day per week schedules or that like to add in other workouts to your week.
The workouts are only 30 minutes, so it won't take much time and of course, you can do it at home.
The program combines weight-training with HIIT, so you will need a few sets of weights (I recommend a set of 10 and 20lb weights), a set of resistance bands and a foam roller. I recommend buying them from Amazon as it's cheaper than purchasing them through Beachbody.
The nutrition is a non-diet approach that will allow you to say yes way more than no

🙌🏽.  I love that!!
Join My Online Challenge Group and Stay Accountable To Your Goals!
On Sunday, July 15th, myself and a small group of committed women are coming together to do this program as a team.  Accountability is HUGE and it really does keep you inspired and motivated.   If you'd like to join us, we'd love to have you!
Just fill out the form below and I'll follow up shortly.  But first, here's a few more details you should know.
How much does it cost?
$170 USD (with a  30-day money-back guarantee, as well).  It's also available to clients in Canada and the UK as well for an equivalent price.
How long is it for?
Our group meets for just under 4 weeks, but you have the program for life!  Once you've done it once through with us, you can opt to do it again with the group, or take it solo from that point.  Totally up to you.
What does the group do?
You workout at home, you prep and enjoy your meals at home, but you check in daily with your progress and whenever you're feeling unmotivated – this group will be there to pump you up!
Do you have to join the group?
Nope.  I'm generally not a fan of group events, but given that this is online, it's pretty simple and you can just be a lurker if you want 🙂
What else will you get?
Coaching tips, recipes, ideas on how to stay consistent, support and accountability.
You ready to sign up?
Just fill out the form below and I'll get you started!