Head's up, there might be affiliate links ahead!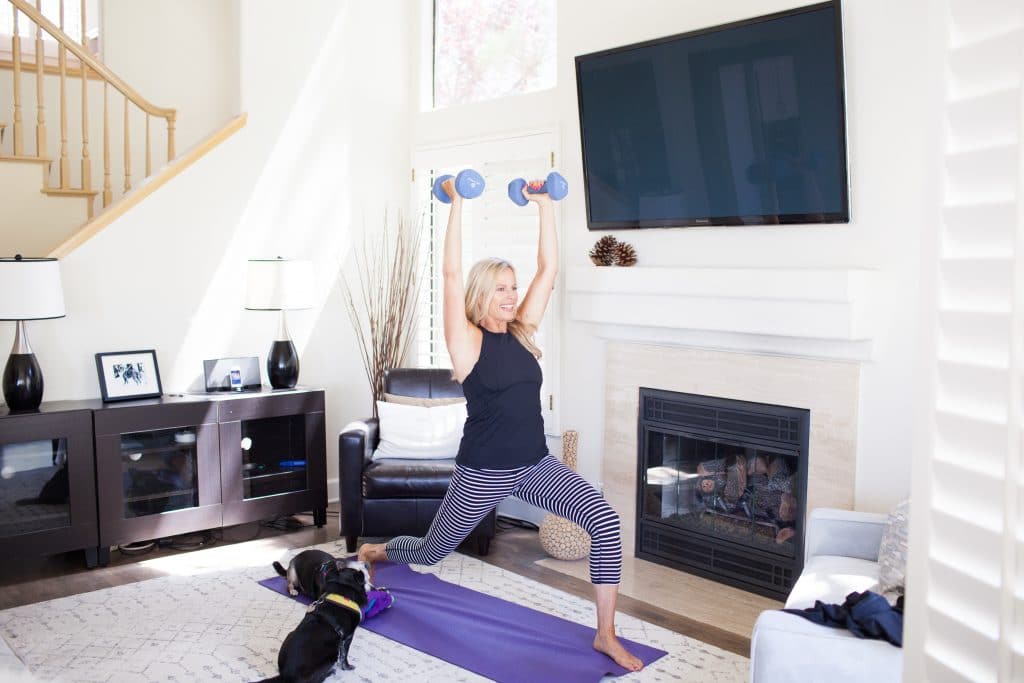 Tell me, do you find lifting weights to be boring? Or are you one of those weirdo people who love it?  I know it's the best workout for shaping your body and maintaining a youthful look, but it's so repetitive!  I need to mix it up a bit, as these 6-day-per-week programs are starting to get a little old.
Anyway, there's a new program on the horizon for me, and I'm embracing it fully because it's only a 4 day a week plan.  YASSSSSS!!!!
With all this open space on my workout calendar, I've decided to mix things up a bit this summer and get more outdoor activity in.
Get this – I'm taking up tennis!
Now, to be clear, I have no idea what I'm doing and my hand-eye coordination is the worst, but it just looks so fun and the outfits are adorable.  It's also a great way to stay active without feeling as though you're working out.  Apparently, the average 150lb person can burn over 400 calories in a one hour game, and based on how often I'm chasing after balls, I can believe it.  I'm sure it will also be a great way to meet more people in my community – once I figure out how to hit the ball.  Until then, I've suckered my husband into being my tennis partner.
Tennis Gear: What You Need to Get Started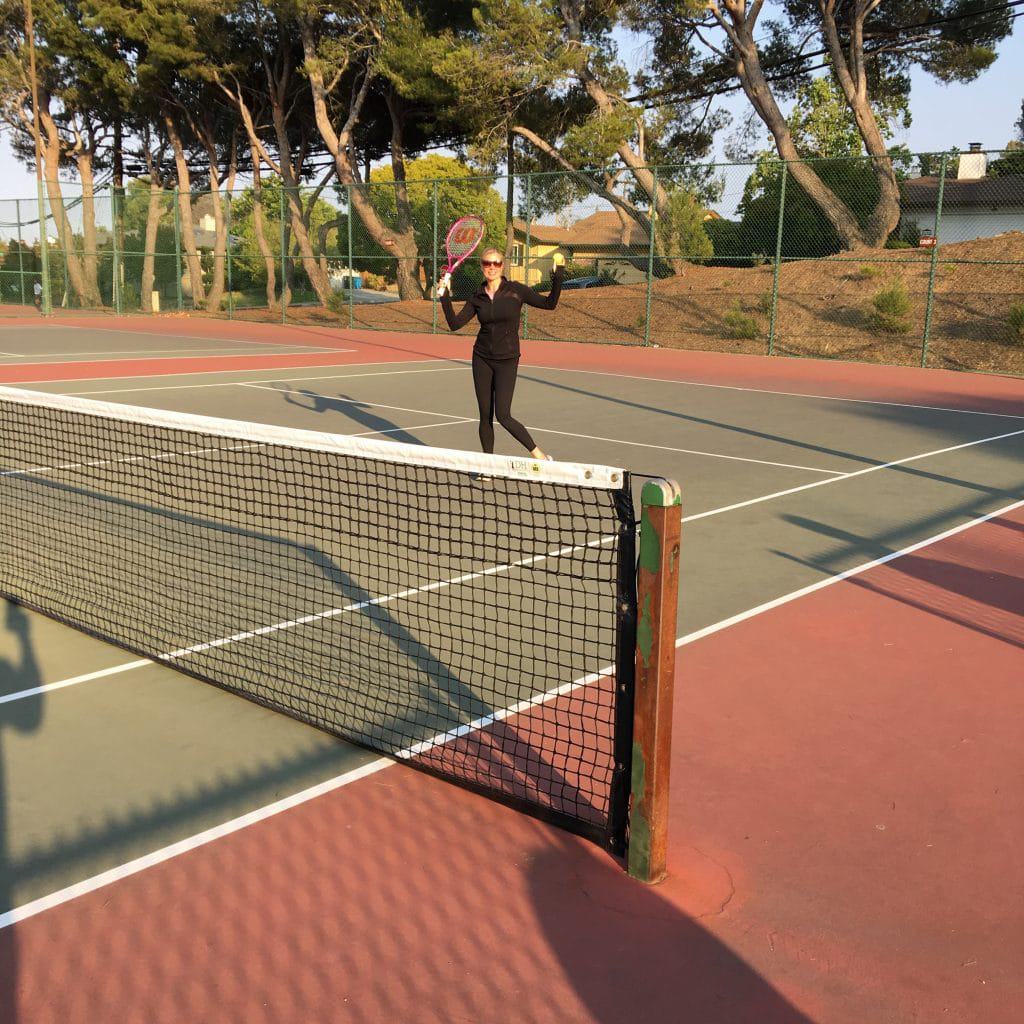 Fortunately, this sport is cheap to get outfitted for and most municipalities have free courts you can use. Here's what I bought to get started for less than $100.
My plan to get started learning tennis
Hubby and I are spending 1 to 2 nights a week on a local court, just lobbing the ball back and forth.  I think this will help me get the feel for the game and actually improve my contact with the ball (which right now is 1 out of every 6 balls that come my way).  We're using this technique to improve our stroke and build confidence.
I do plan to invest in some tennis lessons, but I haven't found a local instructor that will do evening classes yet.  That's next on my to-do list.
There are a few local tennis clubs, so once I'm proficient enough to play with complete strangers without making an absolute fool out of myself, I'll do that for sure.  How long that will take is another story 🙂
The Upside of Taking on a New Sport
Taking up a new sport can be a little intimidating, but so rewarding.  It's a great way to spend time with your partner and get in a few laughs if you're equally terrible at whatever you're doing.  It's also a great way to move your body in a new way.  To be honest, I wasn't expecting tennis to be a great workout, but man – you run around that court a lot… especially when you're really bad!
Have you taken up a new sport as an adult?  I took up triathlon in my late 30s.  Tennis is a cake-walk compared to that!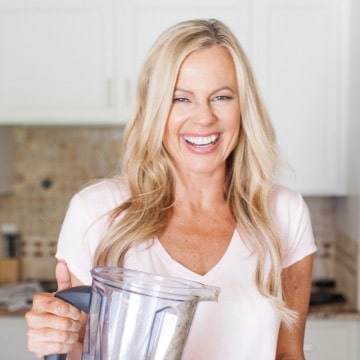 Caren is a certified yoga teacher, fitness instructor and author of The Fit Habit.  Here she shares simple, healthy recipes, home workout ideas and practical ways to foster mind + body wellness.