Head's up, there might be affiliate links ahead!
This year as I've mentioned earlier in the blog, has been quite tumultuous. Only last year, I endured the stress of moving to a new country to take on a new job, and then this year I lost my mom to cancer after a brutal but brave battle. Weaved within these amazing life occurrences, I endured the pain of false friendship, dealt with the discomfort of moving on from friends and family far away, all the while nurturing new friendships, and of course a new love. It's been a time of brilliant growth, painful loss, and ultimately a new sense of maturity and perspective on the world I live in.
When I lost my father at the young age of 16, I wasn't equipped to deal with the enormous pain, and really lacked the support and guidance I needed to get through it constructively. So instead I was destructive, with my self and with my future. I guess that's why I was such a late bloomer.
Facing the loss of my mother in my thirties, I'm better prepared to withstand the storm with the proper tools. The support of wonderful friends, a good therapist, and of course my commitment to fitness, yoga and meditation. These last three components are the cornerstone of self care, and fundamental to the healing process we all need to go through after enduring major life change.
So I haven't been destructive. I haven't cried as much as I expected, and I haven't suffered any sort of breakdowns, and I haven't resorted to destructive habits or behaviors, but the effects of my personal suffering are still there (albeit more subtle). I've noticed in the last few months, especially as the weather starts to cool and the days become shorter, that I've retreated into myself. I crave alone time, limit social time even with those I truly enjoy being around, and I notice I have much less to say.
At first, I felt guilty about this new behavior fearing I had woken up one day and suddenly become boring. But as my self awareness has started to increase, I notice that this what my heart needs at the moment to mend in its own way. Solitude, introspection, and quiet time – sometimes to cry, and sometimes just to be, is exactly what I need to feel my way through the grieving process.
So I'll grant myself this time, honor my sudden need to be creative and expressive in a non-social context (hence the blog), and just allow the truest part of myself to guide me through whatever process I need to endure to heal my heart, and move on a stronger woman.
Namaste
Like what you read? Subscribe to receive updates when new blog entries are added by subscribing at the top left corner of the page.
Send me your feedback and comments with the comment feature at the end of each blog entry.
Peace out
XO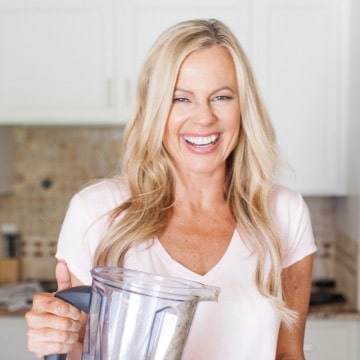 Caren is a certified yoga teacher, fitness instructor and author of The Fit Habit.  Here she shares simple, healthy recipes, home workout ideas and practical ways to foster mind + body wellness.