Head's up, there might be affiliate links ahead!
The class I went to last night was such a good illustration of what I see as being the colorful diversity of yogis. To my left of my mat, was a young guy named John who could only be described as the guy in a white shirt and black pants who sits two cubicles down from you. Extraordinarily ordinary with the exception of his head band that just seemed a little too flash dance.
To my right was the quintessential Californian yogini (girl yogi). She was blond, tanned and skinny wearing hip yoga pants and a tie-dye tank top. She was almost too cliché.
Across from me was a 50 something typical bay area exec type who blended in to the wall beside him, in a t-shirt and shorts. On his left was a chunky Indian woman who struggled with the asanas, but did this funky melodic tone during our mantra chant. To her right was a young Asian girl who looked as though you could knock her over with a sneeze, and beside her the best of all…
Best of all girl was covered in tattoos from wrist to wrist, reaching across her chest and sculpting her collar bones in a way that made it look like she was wearing a long sleeved t-shirt rather than her little tank top. From the neck up, she was girl next door. Brown hair, blunt cut, no make up – looked like she might be a grad student or dental assistant.
So it seems that there's a little bit of yoga out there for all types, whether they be mainstream or tattoo laden fruitcakes. There's a place on the mat for everyone.
And then of course there's me…
Like what you read? Subscribe to receive updates when new blog entries are added by subscribing at the top left corner of the page.
Send me your feedback and comments with the comment feature at the end of each blog entry.
Peace out
XO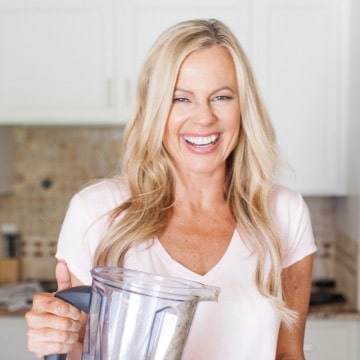 Caren is a certified yoga teacher, fitness instructor and author of The Fit Habit.  Here she shares simple, healthy recipes, home workout ideas and practical ways to foster mind + body wellness.