Head's up, there might be affiliate links ahead!
Some of the links below may be affiliate links, which means I make a small revenue from the purchases you make (at no cost to you – even the sale stuff!).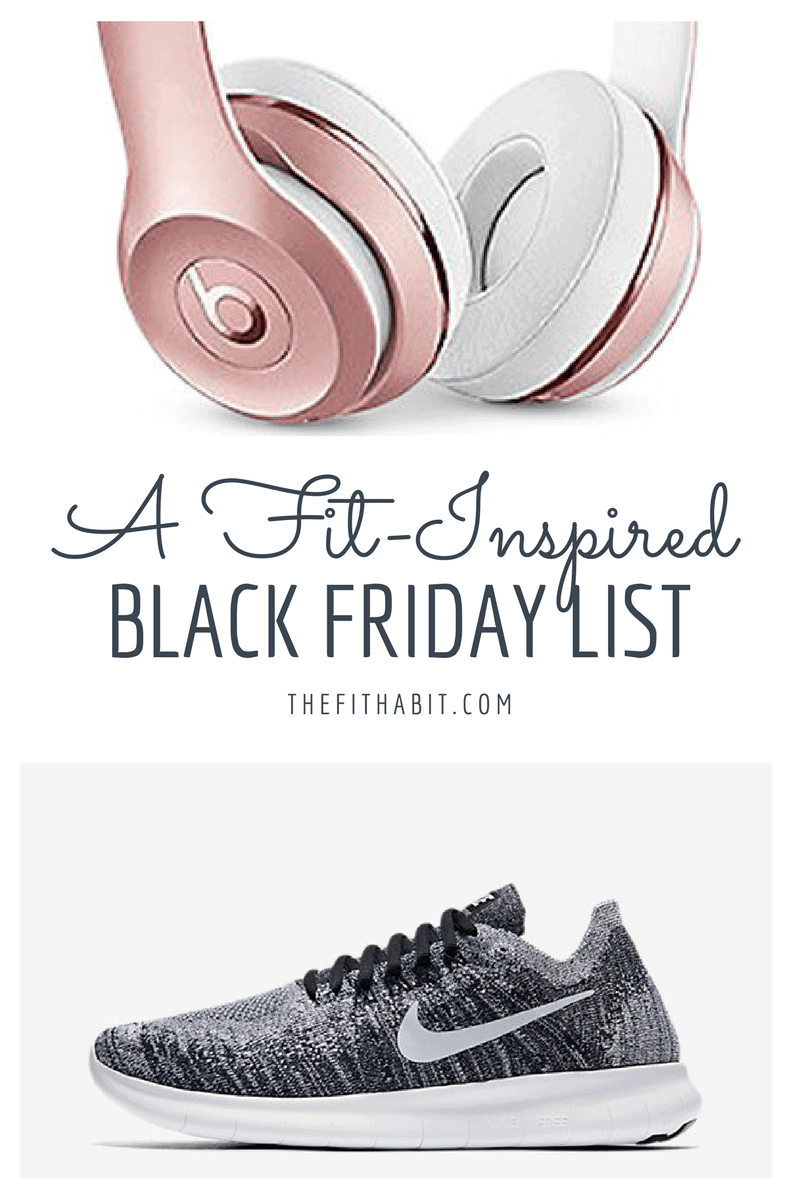 I'm not a huge shopper.  I'm trying really hard not to be a huge shopper.  I aim to be as minimal as possible, not just because it makes good financial sense, but because clutter stresses me out.  Earlier this year I went through my house and got rid of so much junk.  I felt so much better afterward.  So much lighter.  It also made me realize how much of what I buy doesn't add value to my life.
That experience really opened my eyes to my unconscious consumer-driven habits and since then, I've cut back on shopping a ton.  I'd rather have more time and space than stuff I don't need.
That said, there are certain things that I have no qualms about spending money on, like anything that generally supports my healthy lifestyle.  I'm still selective and particular about what I buy, but I also want to enjoy the things I'm passionate about, like healthy cooking, or well, leggings.
Yes, leggings can be a passion.
So here's what I'm planning on buying over the Black Friday Sales.  Some of the things I'm looking at are already on sale, so  I might not wait.
All the needs….
Something to hold my giant dinner plate-sized iPhone 7+ when I run or go for hikes.
Wireless headphones because wires drive me NUTS!  Do any of you have the Solo Wireless? I've never seen them this cheap.
A new yoga mat – my manduka is on its last legs.
Nike sports bras.  Pink (obvi).
Hair bands because I need to cull this crazy lid of mine
Hanky Pankys – ladies if you haven't tried these yet, you have no idea what you're missing.  I'm serious.  If you don't love them, you can come after me for the $18 you spent on them, but trust me, you will LOVE them.
New athleisure wear, because one can never have enough leggings or kicks.  Imma right?
Flyknits – because mine are starting to look a little tired and new athletic shoes ALWAYS make my workouts more legit. Plus, they're on sale, which I don't often see.
No slip, no show socks that don't actually get bunched up at my toes.
Either the Instant Pot or Air Fryer, but not both.  Please, if you have either, will you let me know your thoughts?  I'm really trying not to own a million kitchen appliances, but everyone keeps telling me how life-changing these things are.

What are you thinking of indulging in this holiday (other than food)?  Anything you're eyeing for the big weekend of sales?
BTW – does anyone actually go to stores anymore?  Lining up in front of big retailers on the holiday has NEVER been my jam, but these days with online shopping being as prevalent as it is, I wonder if anyone still does that.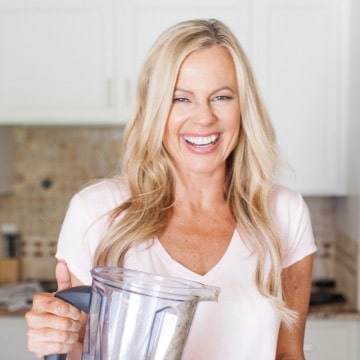 Caren is a certified yoga teacher, fitness instructor and author of The Fit Habit.  Here she shares simple, healthy recipes, home workout ideas and practical ways to foster mind + body wellness.