Head's up, there might be affiliate links ahead!
This week I'm in Berlin for a trade show and then Vienna for a little R&R with a friend. Typically these events are extremely stressful leading to copious amounts of wine and sugar to see me through the week. This time, I'm armed with my yoga mat! Now this is not to say that there will replace my precious wine and sugar habit (a skeptic yogi needs balance!) but the intention was to see if traveling with my mat will take the edge of my stress load.
So far, its been quite helpful! Although it takes up enough room in my suitcase for at least two extra pairs of shoes (I'm a packoholic) it's been a worthwhile sacrifice. Coming to my mat in the morning is like coming home. I'm there, in the moment the minute my feet feel the sticky rubber below.
I've augmented my practice with some video podcast yoga classes which have been really helpful in general just to expose me to new poses. I start my morning off with a short mediation, a 20 to 40 minute practice (or only 5 minutes if that's all time allows) which is also sometimes accompanied with a trip to the gym, and I'm feeling more centered, less nervous, and a little more alert and relaxed through out the day.
I've even noticed a yoga studio around the corner from the hotel, but I think taking a yoga class in german might be a little over the top at this point.
XO
Like what you read? Subscribe to receive updates when new blog entries are added by subscribing at the top left corner of the page.
Send me your feedback and comments with the comment feature at the end of each blog entry.
Peace out
XO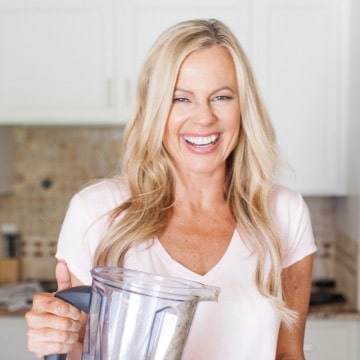 Caren is a certified yoga teacher, fitness instructor and author of The Fit Habit.  Here she shares simple, healthy recipes, home workout ideas and practical ways to foster mind + body wellness.