Head's up, there might be affiliate links ahead!
Hey guys!  Today I'm sharing how I make money from this fitness blog.  I think it's important that you're aware of my affiliations so that as a reader, you can decide if my fitness and business philosophies align with your values and beliefs.  If we're going to go through this health and fitness journey together, I want you to have The Fit Habit's "full monty", so to speak.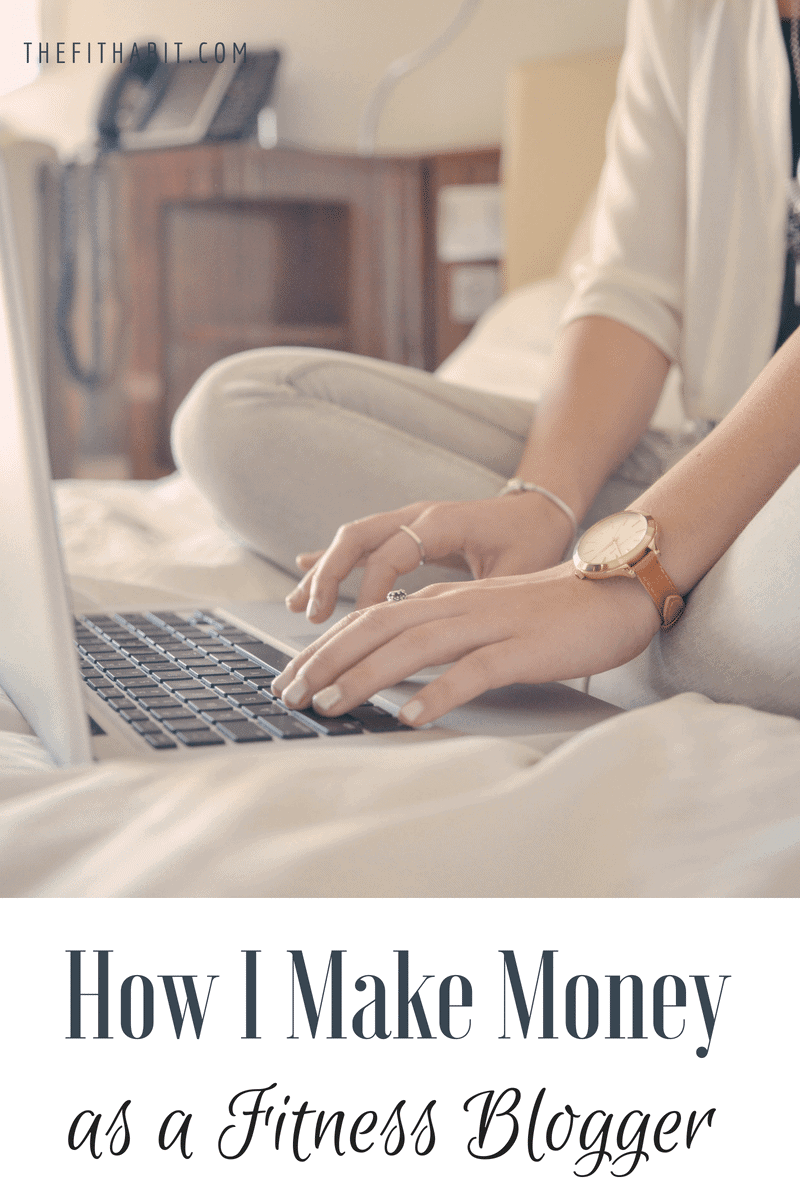 "Can you please confirm whether or not you're a Beachbody coach, because if you are, I'm unsubscribing right now"
That's an email I received from a woman a few weeks ago in response to my newsletter. At first, I was offended by her assertiveness, but honestly, I could understand why her alarm bells went off.  Here's how I replied…..
"Thanks for responding. I'm am affiliated with Beachbody and I do recommend their products because I think most of my audience can benefit from the workouts, but I'm also a certified personal trainer, sports nutrition coach and fitness writer, so my offerings are much broader than one single product."
I went on to say I'm okay if I'm not the gal for her and wished her well.
And while that feeling of being shamed for something that I promote really stings, it's probably a sign that we should have a conversation about how I make money from this blog, what my affiliations are, and how that effects you!
How I make money from The Fit Habit
I should point out that writing this blog is not a full-time career for me. In my "big girl" job, I do internal communications & employee engagement consulting for large companies. While I'd love to make blogging a full-time career, I haven't quite figured it out the business aspect yet, but it's on my vision board. That said, I do make an income from the blog, and it's a blend of the following:
Affiliate Commissions
You'll find that I don't have many affiliate relationships, but the ones I have, I'm very passionate about and use myself.  My favorites are:
Beachbody on Demand
Apptive
Thrive Market
Sun Basket
Other product links from fitness and fashion posts
Sponsored Content
I will occasionally work with brands to do sponsored content, but that's rare as I haven't really spent much time cultivating brand relationships and I'm really picky about what I promote. I might do more of this in the future, but right now it's a small part of my revenue.
Beachbody Coaching
I also make money by coaching small groups of women through an online fitness program. This is where Beachbody comes in, and while I LOVE their flagship product Beachbody on Demand, I don't spend much time building out the MLM side of the business. The truth is, while I think it's a great opportunity for a certain type of person, it's really not for everyone, and I am never going to be that girl who pesters family and friends with my "life-changing opportunity". I do have some coaches that I work with and mentor but I generally don't go looking for them. Because I don't spend a lot of time growing that part of my business, it's not a huge money-maker for me, but the income is worth the effort I put into it and it's just a fun company to be connected to.
My Own Products
Lately, I've started creating DIY fitness and weight loss programs that I hear my audience asking for. I just launched a behavior-modification program earlier this year, and I'm currently working through the planning of my next product that will focus on a simple version of flexible dieting. This is a very new area for me, so I have a lot to learn, but so far I've really enjoyed the process of creating programs and I'm getting awesome feedback on them!
Website Ads
I struggle with this as I think ads take away from the reading experience on a website, but at the same time, I think it's the most passive and non-intrusive way to monetize my work. I am still trying to figure out the right balance here, so we'll see if I decide to keep them.
Why On Earth Am I Telling You This?
I could tell you that I'm all about transparency in business, and while that's true, it's not the reason I'm sharing this with you. I want you to know how I monetize my work because I don't ever want you to question whether or not I'm being upfront about what I'm endorsing or why. I also want to be free to talk about Beachbody products without worrying that I'm coming across as a cult follower or recruiter. Believe me, I'm only interested in sharing valuable resources for my readers, so please don't ever feel like there might be a pitch coming your way at some point. There never will be.
So that's my business plan in a nutshell. More importantly, now you know how I monetize what you're reading and you have more context for why I promote the products I love. Of course, I also follow all the required disclosures, but I just felt this conversation was worth having.
One last thing… you may not know this about me, but I'm also an aspiring minimalist. I really feel there is a health and happiness connection to owning only the things that you truly love or that provide true value. That said, I never want to encourage you to shop more. I just want you to shop smarter for the things you can really benefit from. So I'm very careful not to litter every post with affiliate links (although there are a few in this post!).
Have a great week guys!
XO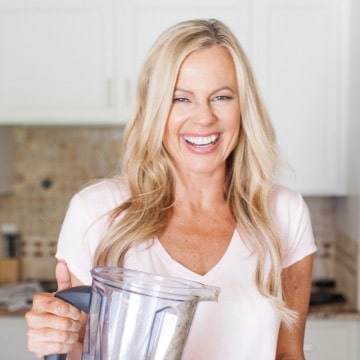 Caren is a certified yoga teacher, fitness instructor and author of The Fit Habit.  Here she shares simple, healthy recipes, home workout ideas and practical ways to foster mind + body wellness.