Head's up, there might be affiliate links ahead!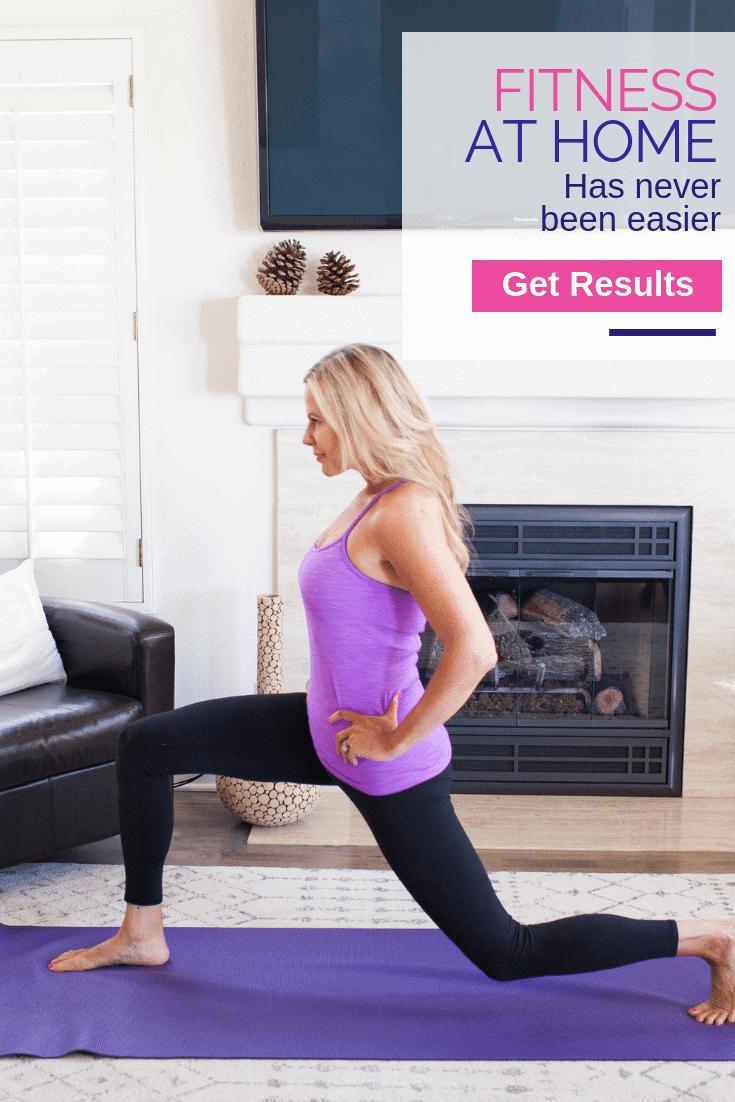 Let's face it, the holidays traditionally leave us feeling bloated and gross, and in case you haven't noticed, gyms are extra annoying in January.   So you join the gym, pay for the class and hope to hell you'll stick with it this time.  How's that working for you?
If that's not working for you, there's an alternative.  With just 30 minutes a day, you can reach your fitness goals without ever leaving your house.  You don't need a fancy gym, a $25 barre class or even pants.

Here's What I Can Offer You…
A comprehensive workout program (you can do at home) that's designed to help you reach YOUR goals, whether that be fat loss or muscle gain.
A 30-day supply of nutrient-dense superfood meal replacement smoothies, designed to curb cravings and stave off hunger. This isn't a "diet shake" and it's not just protein.  It's chia, flax, maca, green tea extract, goji, spirulina, acai, ginkgo and more.  (When I said nutrient dense, I wasn't kidding)
A meal plan that you can follow to the letter (or an alternate macro-counting approach that will allow for a little vino and chocolate here and there).
Daily Check-ins, where you'll check in and tell us (me and your fellow accountability partners), how you're doing with your workouts and nutrition (this part is KEY!)
Weekly mindset coaching from me to help you navigate through tough personal development triggers, temptation, and guilty feelings.
Interested in the nutrition only program?
I have two options – one is an intuitive based program that's best for people who don't like to measure food or tend to be on the road a lot with unpredictable eating situations.  You can find out more about that program right here. The other is best for rule-followers that like structure, but still want to choose their own meals.  It's based on portion-control and it's designed to give you amazing results without dictating what you MUST eat.
This program isn't for everyone….
If you are someone who likes to kill it at the gym and do hour-long aerobic classes, this program is not going to be for you. It's more about shorter, more intense, but equally if not more effective workouts.
If you're someone who hates superfoods and experimenting with healthy smoothies, and simple clean recipes you're not going to love this experience. I'm a really big advocate of focusing on nutrition dense meals to counterbalance the treats that make life fun and enjoyable (like wine and chocolate!).
A Simplified Format that Combats Failure
Successful weight loss isn't just about diets or exercise.  It's actually about behavior change.  When you level-up your behaviors, the results start to show up, and they don't go away.  The more you can do to create simple processes that work for your life, the better success you're going to have, and the less likely you'll be to fall back into bad habits.  This program is about finding what works for you and doing more of it.  No deprivation, no suffering, no slogging through something you hate.
Enrollment opens for 5 days starting on the 1st of each month and openings are limited to 10 people.
Now, you're probably wondering:
Do I need to be in shape to join? 
You don't need any prior experience in fitness to join. It's not about how fit you already are, it's about your specific goals and how you want to feel about yourself as we transition into 2017. If you're a feeling a little disappointed that you didn't meet your goals this year, then this is exactly what you need to get the new year started positively!!!!
How much does the group cost?
Everything I mentioned above is typically around $140 – $160USD, but ultimately it depends on the program you choose and as always, it has a 30-day, money back guarantee.
What About the Guarantee?
It's 100% no questions asked.  If within the first 30 days of purchasing, you don't feel like you've seen results or gotten your money's worth from the program, then you are eligible for a full refund (minus shipping + handling fees, which aren't much).  That guarantee applies to every single program I offer.  No question.
Let's do this! Fill out the application below, and let's get you started!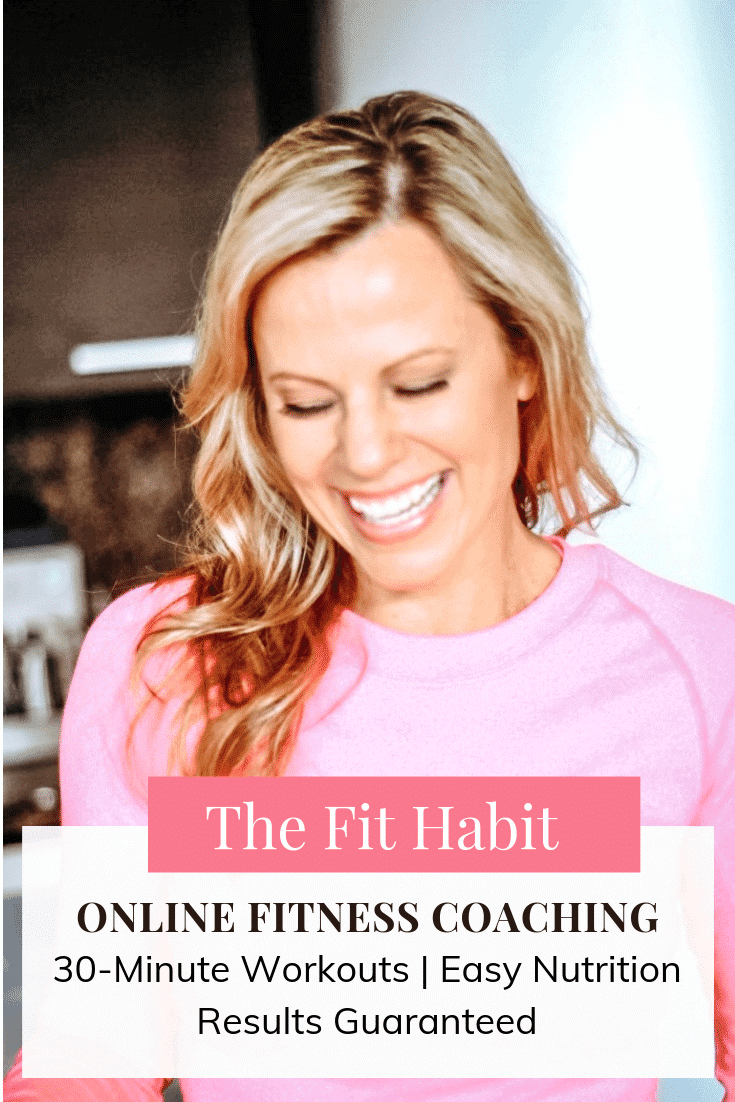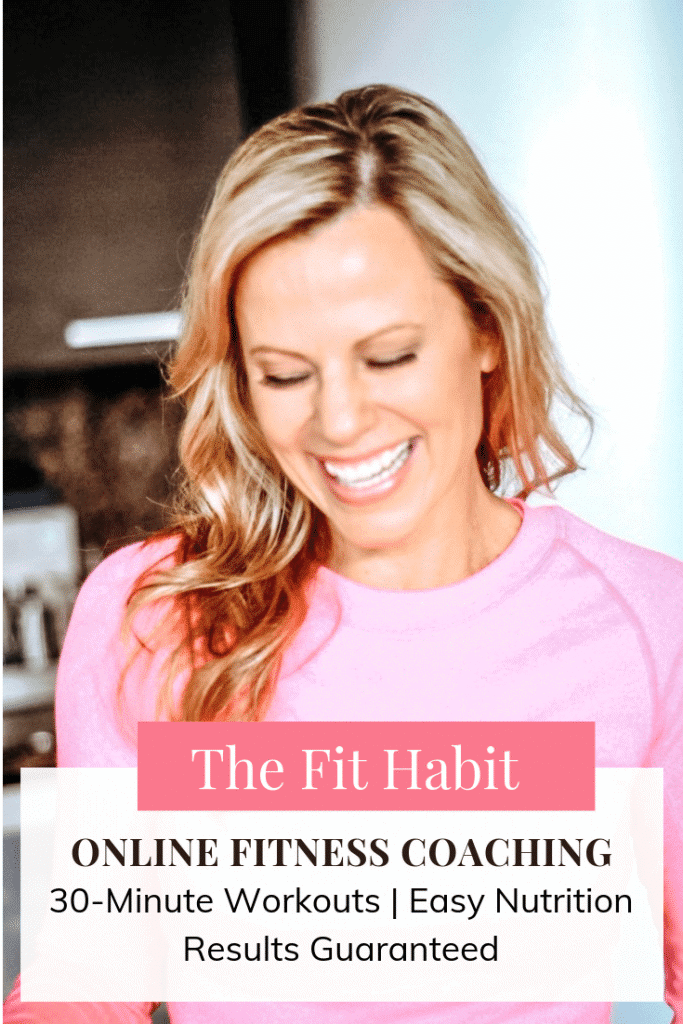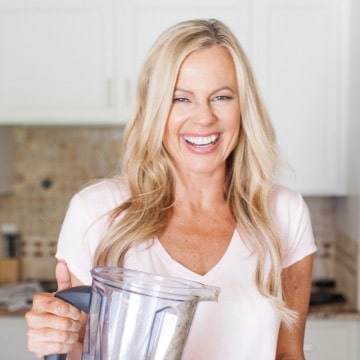 Caren is a certified yoga teacher, fitness instructor and author of The Fit Habit.  Here she shares simple, healthy recipes, home workout ideas and practical ways to foster mind + body wellness.