Head's up, there might be affiliate links ahead!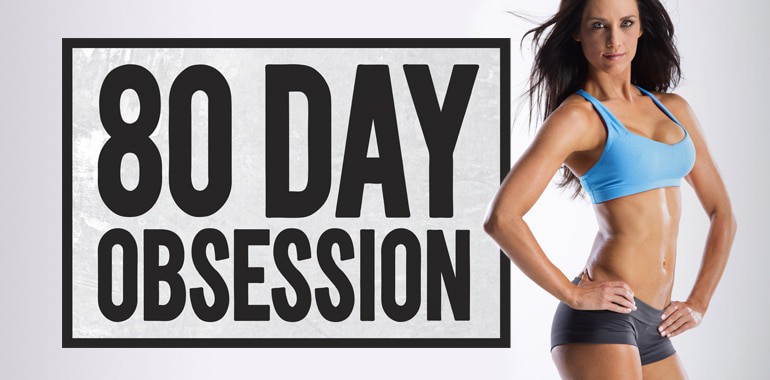 I finished the 80 Day Obsession workout. My results are below, but first a few admissions:
I didn't follow the meal plan to the letter because I would go mad if I did
I didn't follow the schedule perfectly either, but I did okay with it.
I still got good results, but not what I expected (see before and after below)
The 80 Day Obsession Workout Program Breakdown
For 80 days in a row, you do a different workout. I love this because I can get REALLY tired of an instructor saying the same thing on repeat.
The program is primarily focused on lower body and core. The idea is to tighten up abs, lift the booty and shape the legs. Here's a breakdown of the workouts:
Total Body core – compound (multi-joint) exercises designed to challenge your core and maximize strength gains and calorie burn.
Cardio Flow – a cardio workout using progressively intense rounds of basic movements to challenge your mind, muscles, and stamina.
Cardio Core – alternates low- and high-intensity cardio exercises with challenging core moves to enhance endurance, incinerate fat, and sculpt your abs.
Abs, Arms, and Ass – requires weights, resistance loops, and strength slides to build muscle and burn the fat that covers it.
Legs – hits your quads, hams, glutes, and calves from every angle.
Booty – targets glutes with isolation exercises designed to help shape a firm, round butt
Roll & Release (basically a rest day)
The program is broken down into 3 phases and each phase gets progressively harder and more engaging. If you follow the program in the order of the workouts, you shouldn't have any issue with the increased difficulty.
Some of the Results from the 80 Day Obsession Test Group
You may have seen these floating around the internet. This was the initial test group and the results were pretty outstanding.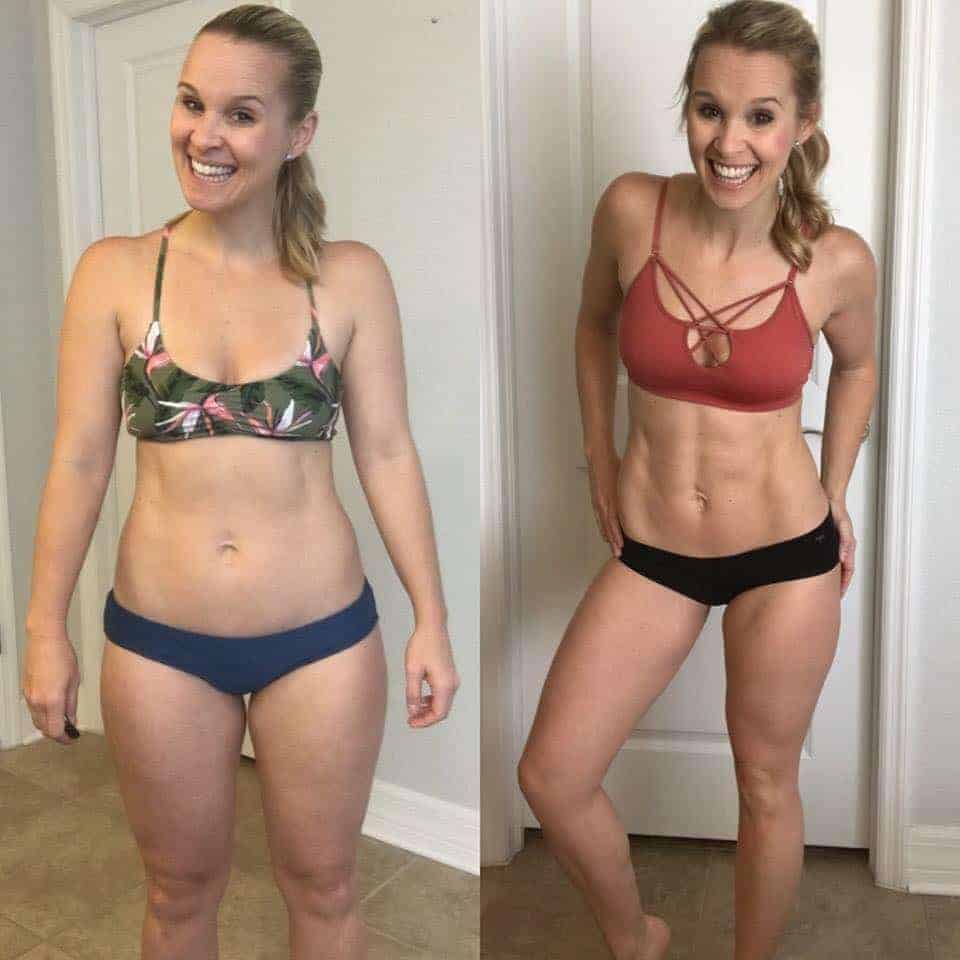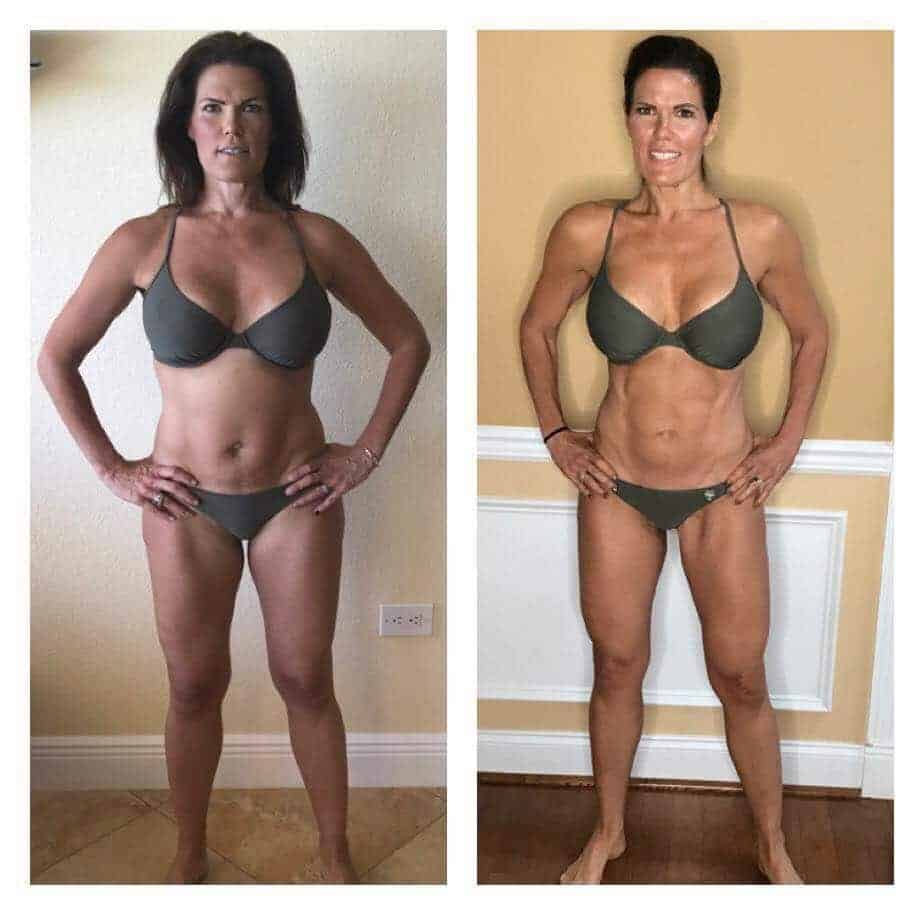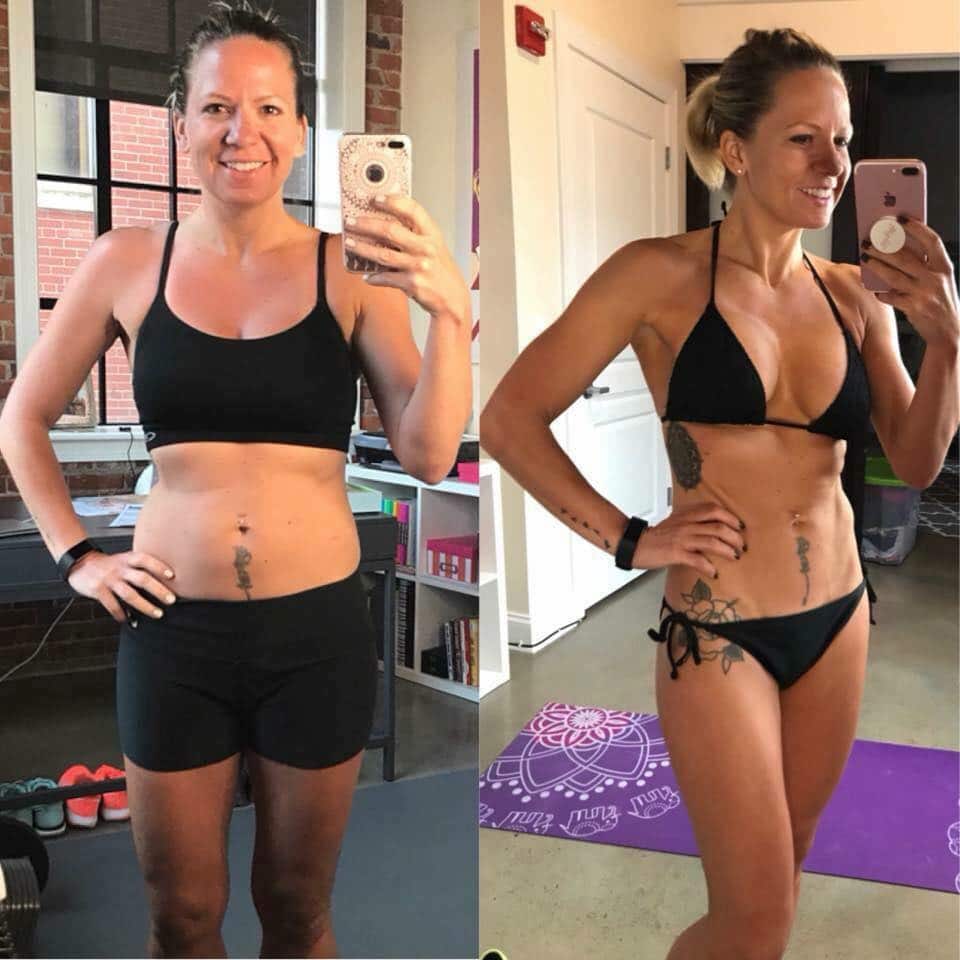 My Results From the 80 Day Obsession (followed loosely)
Okay, here's what I ended up with. As I mentioned, it wasn't the final package that I was anticipating, but I'm not disappointed in the progress, either. I don't believe you can build a big round butt in 80 days, but I do think that the consistent weightlifting had an impact on my metabolism and my ability to shed a few pounds that I really wanted to take off.  (Please excuse the psychotic look in my before pic.  I have no idea why I look like that.)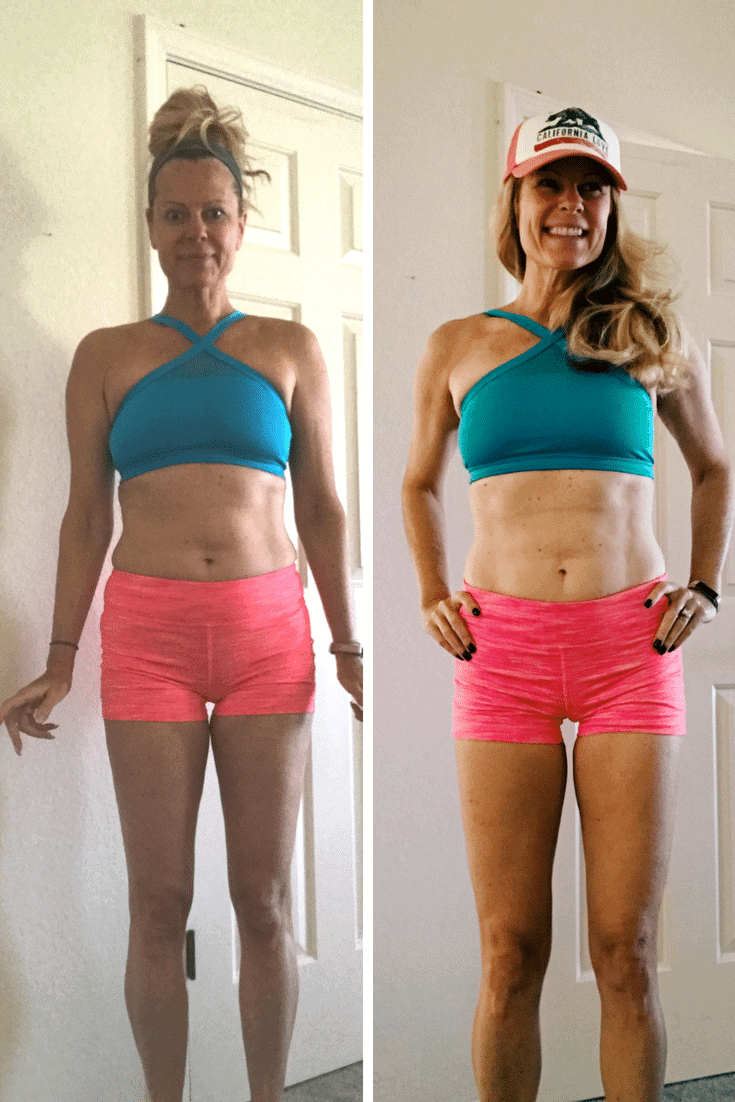 As you can see, I don't have a lot of weight to lose, so the less you have to lose, the harder it typically is. The only other program that has given me noticeable results in the past is 21 Day Fix Extreme, but if you're not aware of it, that's a pretty extreme workout. The 80 Day Obsession was easier to get through because there were more breaks. The downside is that it takes longer than 30 minutes.
Also, keep in mind that I'm no spring chicken, so seeing this kind of results is a significant accomplishment for me!
Where is the best place to Buy 80 Day Obsession?
You might be aware that the program is sold through Beachbody and when you buy it together with the pre-workout and post-workout drinks (that really help), you also get coaching (with me as your trainer). This is really the biggest bonus to buying it through a coach as the added accountability is really helpful for those of us who don't love working out (and believe me, that's me!).
How Much does 80 Day Obsession Cost?
Right now you can get the program on Beachbody on Demand for a reduced cost. The cost for the entire workout library (it's like Netflix for workouts) without the supplements and coaching is only $100 USD (at the time this post was published) for the full year. That's a pretty freaking awesome deal. However, if you want the supporting nutrition element and the coaching, it's only $60 more, so it's hard to beat that price.
Can you Buy 80 Day Obsession on Amazon?
Sure.  You can buy Beachbody on Demand which includes 80 Day Obsession through Amazon, but it's the same price and you don't get the coaching element which is really what moves the dial in terms of results.
What Equipment do you need for 80 Day Obsession?
You definitely need a few sets of hand weights, some sliders, and some workout bands.  You can buy those through Beachbody, although I've found that you can get all you need on Amazon for way less.  You can find a full listing of what you need for 80 Day Obsession and where to get it for cheap right here.
Want to do 80 Day Obsession and be coached by me?
If you chose to buy the program through me, you'll get coached through the entire experience in my personal accountability group. I also share recipes, nutrition advice, little hacks on where to get your equipment for less and how to make it through the really hard days, so it's worth the little extra investment.
Want to do the 80 Day Obsession and Run Your Own Accountability Group?
If you have a few friends that want to do the program too, you can actually make money running your own accountability groups. Just reach out and I'll fill you in on the details. It's also a great opportunity for fitness influencers or people who just want to inspire and help others. It's really fun to do these groups and it's REALLY helpful for keeping yourself on track.
Want to Join My Next Coaching Group?
Fill out the form below and I'll follow up within 24 hours!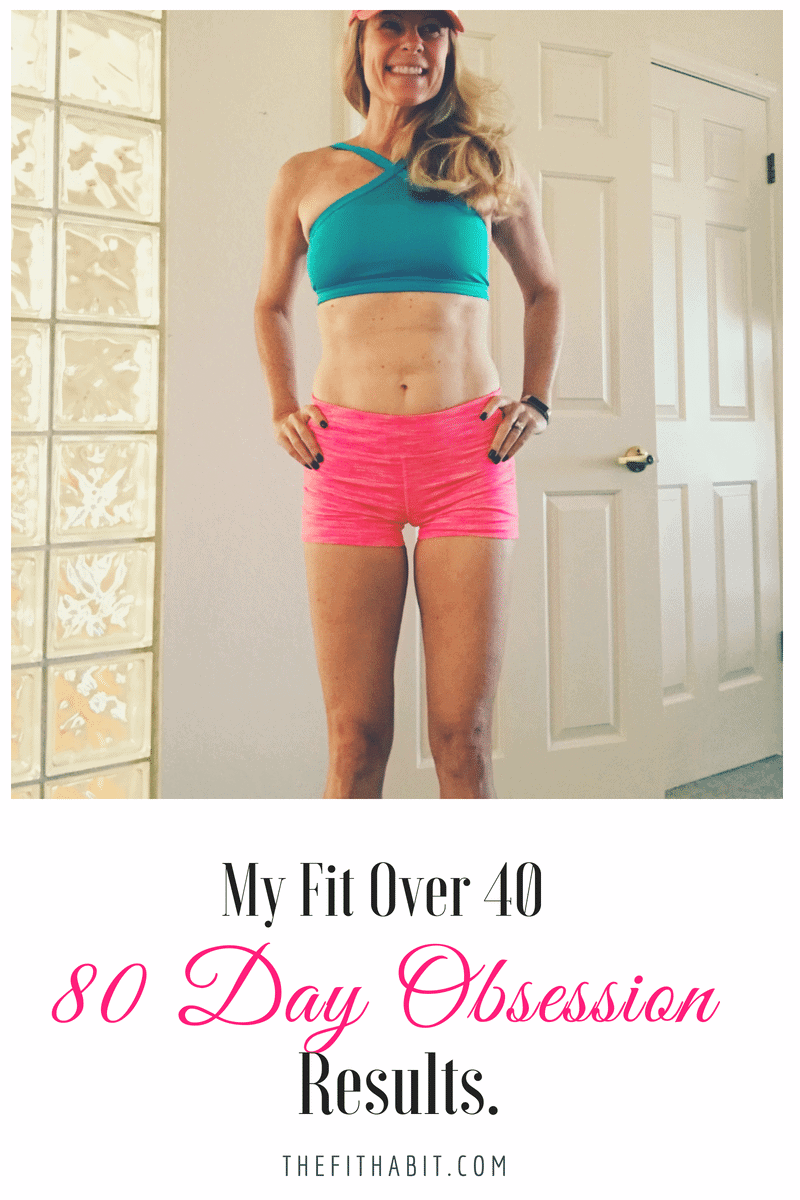 Caren is a certified yoga teacher, fitness instructor and author of The Fit Habit.  Here she shares simple, low carb recipes, quick home workout ideas and practical ways to foster mind + body wellness.