Head's up, there might be affiliate links ahead!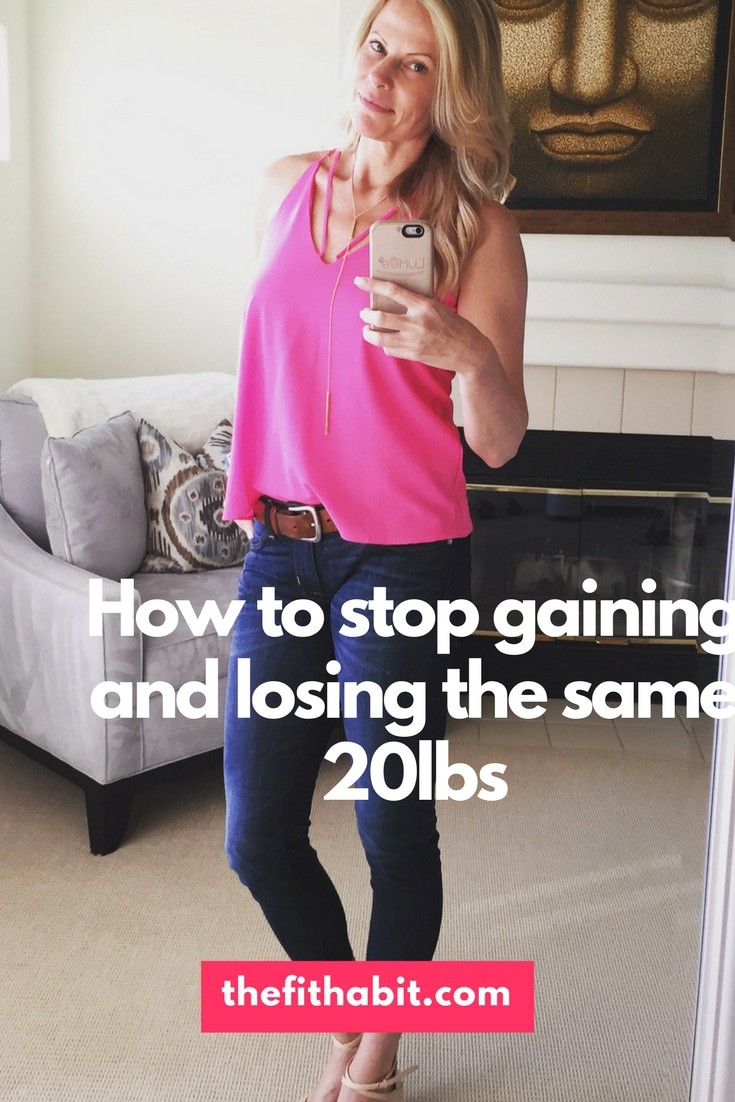 After speaking with a client about this, I thought it was worth talking about as I hear it a lot. 
Many of us spend our time and energy gaining and losing the same 10 or more pounds every year and every time it gets harder to lose the weight, and easier to put it back on.
There are few risks here, not the least of which is extra strain on your heart and joints, but it's also emotional energy wasted because you're never getting past the same hamster wheel.  You also gain more loose skin as your body expands and contracts, not to mention the metabolic damage you're doing to yourself.
So how does one actually get off the wheel of crazy?
Ask yourself  – is what you're doing right now working for you?  If you're unhappy with your results, then probably not.  Then ask yourself – what is that trigger that makes me go downhill?  What is it that flips the switch from losing weight to gaining weight?
Is it stress?  Lack of time? Support?  Motivation?
The key thing you need to consider if you want to stop gaining and losing the same however many pounds, is to focus on adding habits to your life that are supportive and healthy and engrain them in your brain so that when you hit your trigger point next time, you won't be compelled to fall back on bad habits.
What habits should you focus on?  These need to come from you, as only you know what you're ultimately willing to stick with.  Think small, like switching out sugar in your coffee for stevia, walking for 16 mins a day or taking stairs instead of elevators.  If you're open to workouts, build a home gym or start jogging a mile a day.  You have to start where you are and be reasonable with your incremental habit development.
If you're looking at weight loss solutions, like shakes, gyms, coaches, personal training or meal prep services, make sure whatever you chose will help you develop healthy skills and habits.  Investing in your health and fitness is great, but there has to be a sustainable element to it or the minute you stop paying for whatever product or service your using, you'll revert back to your old ways again.
If you're looking for help building new habits, I can help.  If you want a more immersive experience, I also recommend the  Precision Nutrition Coaching program.  If you need a more DIY approach, I recommend the book Lean Habits For Lifelong Weight Loss: Mastering 4 Core Eating Behaviors to Stay Slim Forever
.   Georgie Fear (the book author) and I were both trained by Precision Nutrition that values behavior change over a specific diet protocol.
Have you experienced this issue?  Tell me what your triggers are and how you've dealt with the weight loss/gain cycle?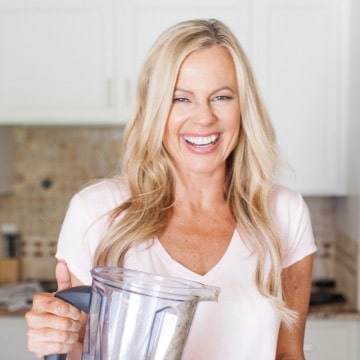 Caren is a certified yoga teacher, fitness instructor and author of The Fit Habit.  Here she shares simple, healthy recipes, home workout ideas and practical ways to foster mind + body wellness.