Head's up, there might be affiliate links ahead!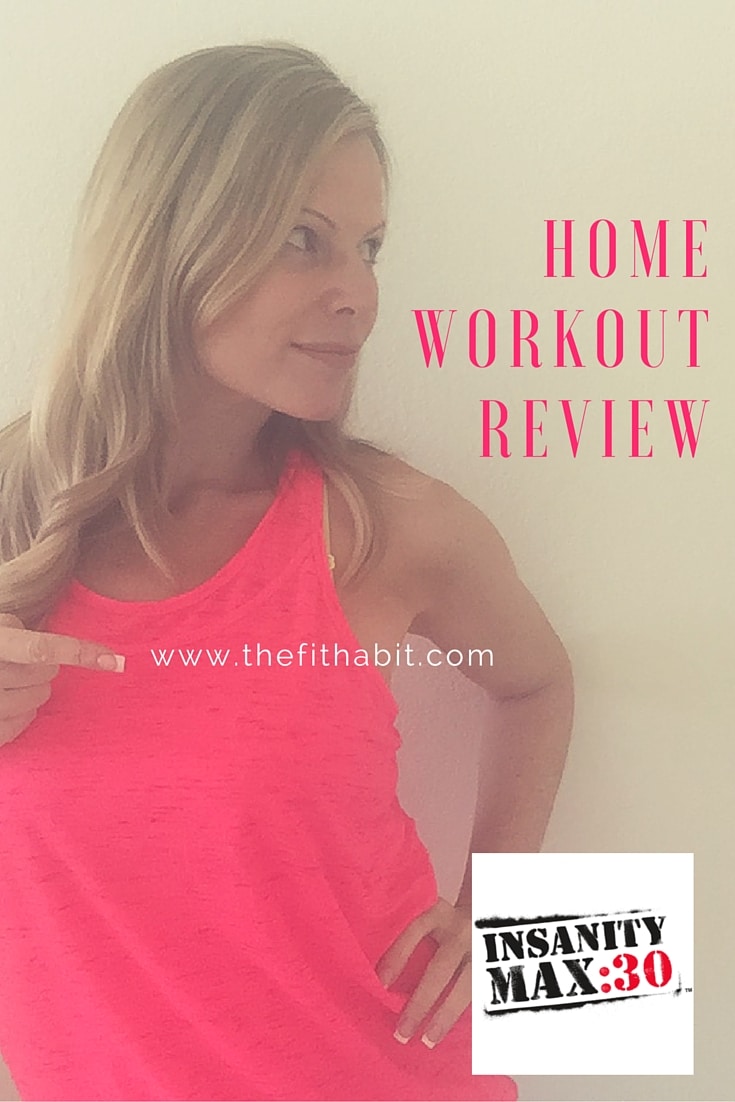 Insanity Max Review
I bought this program because I've been seeing commercials for it for years and I wanted to lean out for a summer trip back home. I wasn't sure I'd be good at it because I bought T25 a few years ago and spent more time concentrating on not peeing myself, then actually getting my workout in. It was SO bouncy that seriously, I couldn't deal.
But Insanity was different (thank God). There's some jumping which is fine because there's also a modifier, but there's also a good distribution of leg work, core, and upper body. That's the real beauty of this program (from a fitness professional standpoint), it's comprehensive, full body, and leverages bodyweight movements, so not just a chronic single movement like running or cycling. But it's still very cardio intensive.
Bottom line, it's a fat burner – especially if you're doing it in a fasted state as I am. You can read more about fasted cardio right here.
I'm not completely through the program yet and I haven't been following the exact workout plan that's prescribed in the package, but I am doing it daily and I do find it to be pretty freaking exhilarating, only because I"m shocked I can make it through the whole 30 minutes.
A Home Workout that Brings Results.
Let me assure you if you had any preconceived notions that home workouts were lame, then you've clearly never done this before. It's freaking hard (but short, thank God).
If you're interested in trying Insanity Max 30, then fill out the form below and I'll get right back to you.  However, I always recommend investing in Beachbody On Demand so you can stream the workouts, rather than using DVDs.  I'm happy to answer any Q's but generally, the program costs (at the time that I'm writing this post) $140 USD for:
10 workouts focused on strength, cardio, Tabata (huge fat-burner) and interval training
A 30-day supply of Shakeology – a superfood nutrition pack that will help with energy and cravings
A meal plan
A workout guide on how to get the most out of the program
A wall calendar to track your workouts – guys this piece is KEY!!!
An "eating on the go" guide
You also get me as your accountability coach!!! Best part, right? LOL… seriously, I'll keep you on track, though!
Anyway, you can find all the deets on Insanity right here if you're interested in knowing more. If you've got an event coming up or a milestone B-day that you want to look HOT for, this is your jam. You will suffer for 30 minutes a day, but you will gain SO much more from those other 23.5 hours in the day. It's really amazing for confidence, energy, and plain o'l badassery.
Insanity Max is not for Newbies
Note – this is not a great option if you are suffering from injury or you're new to fitness.  In fact, it will pretty much make you hate fitness if you start with this program.  It delivers results, but you WORK for them.
Again, comment below or email me if you have Q's.  I don't want you to invest in this if you're not ready for it.
Over and out.
Online contact and registration forms from
Wufoo
.
Caren is a certified yoga teacher, fitness instructor and author of The Fit Habit.  Here she shares simple, low carb recipes, quick home workout ideas and practical ways to foster mind + body wellness.