Head's up, there might be affiliate links ahead!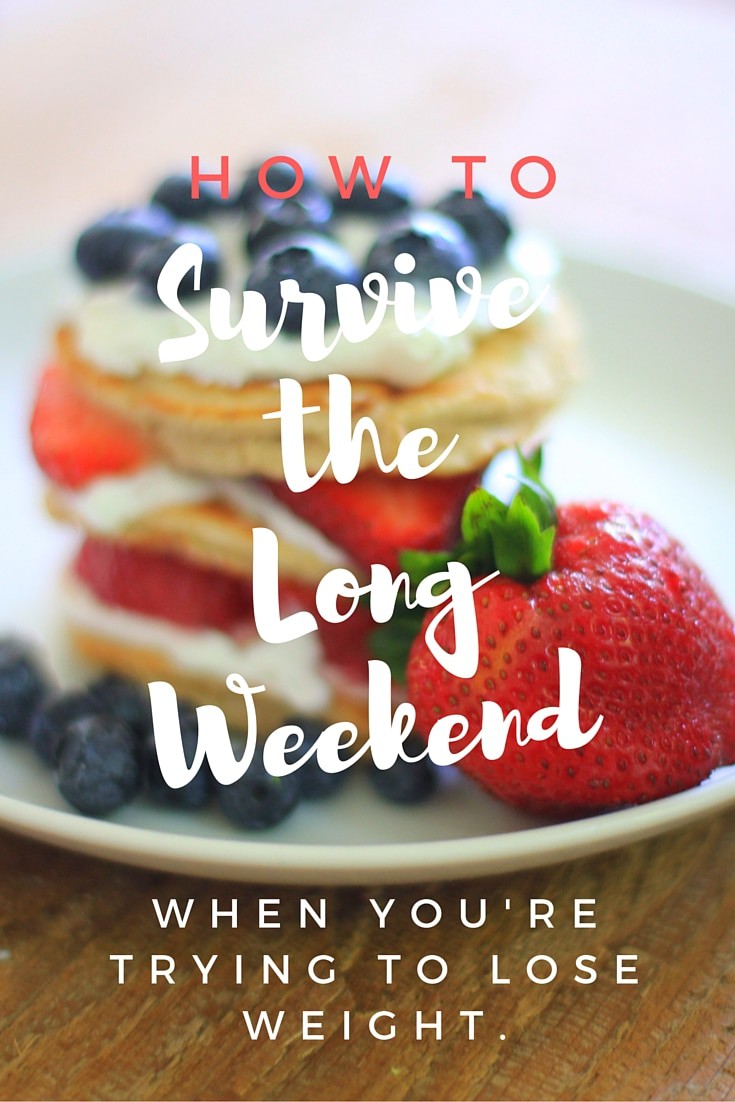 Today is Canada Day and Monday is Independence Day here in the US, so if you're facing a holiday this weekend, here's some ideas on how to  survive it without derailing your progress:
Take the extra time you have to yourself this weekend and add some long walks to your workout routine (not instead of your workouts, but in addition to). Walking is great for recovery AND extra calorie burn, not to mention, mental hygiene.  There's no downside to getting in a good long stroll.
If you're planning to head to an event where there will be wine and treats, expect that you will indulge, but try not to overdo it. Keep your physical distance from food tables.  Give yourself a break in between cocktails so you don't over do it. Drink lots of water and enjoy wine spritzers (1/2 wine, ½ soda water) to make your cocktail go further.  Remember – the more you imbibe, the more likely you are to eat off plan.
If you're going to a dinner, experiment with intermittent fasting by not having your first meal until noon and plan to not eat anything after 8pm. You'll find it difficult to over consume total calories if you're eating window is reduced to 8 hours.
Pack healthy food if you're doing a road trip. Hard boiled eggs, Shakeology, chopped cucumbers are all awesome choices.
Avoid things like chips, crackers, bread and salty snacks.  Opt instead for cheese, meats, fruit and fresh veggies as appetizers or munchy food.
Get some extra sleep. This will benefit you in so many ways.  Use this extra time to slow down and chill.  Nap, read a real book, enjoy the sun, do nothing for a while.
Create accountability!  Tell your spouse you're not going to have more than 2 cocktails at the party, or you're not doing dessert and ask him to help keep you on track.
Don't stress about it. If you fall off track, just get right back on it the next day.  That's life. If you make yourself miserable trying to lose weight at the expense of enjoying life, you'll get frustrated and give up.  Better to make small, incremental changes, and let yourself live a little.
When it comes right down to it, staying on track is a game of staying conscious and present but not being overly restrictive or manacle about your food.  Life is meant for living.
Have a wonderful long weekend!!!
To your health,
Xo
Caren
Caren is a certified yoga teacher, fitness instructor and author of The Fit Habit.  Here she shares simple, healthy recipes, home workout ideas and practical ways to foster mind + body wellness.