Head's up, there might be affiliate links ahead!
Hey guys, Happy Monday!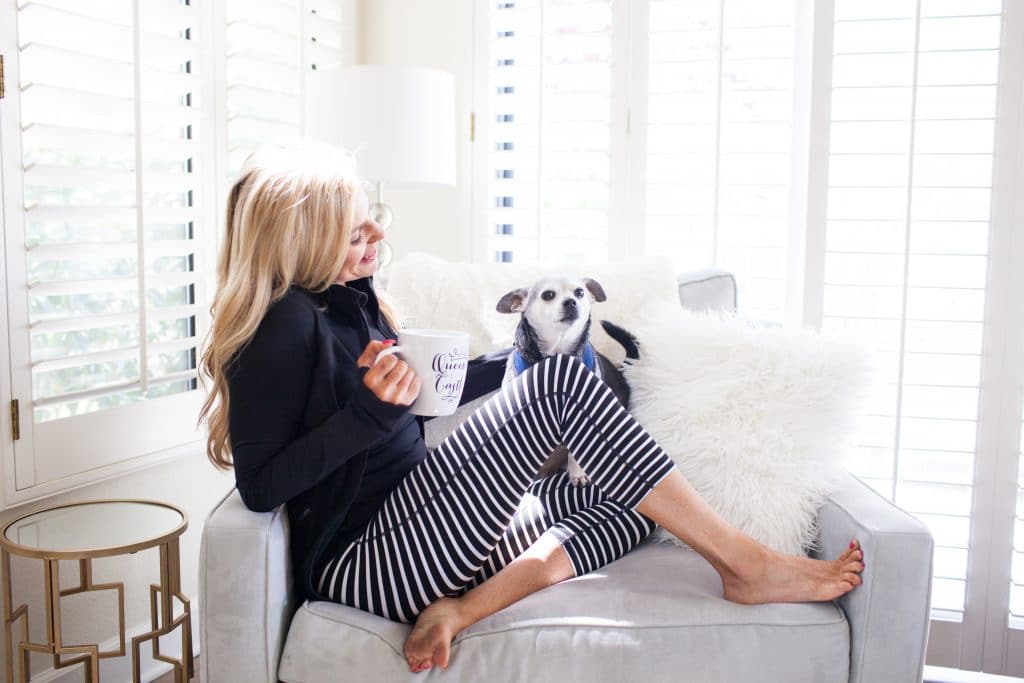 You know what most of us discover by the age of 35 (other than the realization that sitting at home with a glass of wine in yoga pants is typically the best fun ever?).  It's that losing weight is like constantly pushing a boulder up a hill and if you let up on your effort, even for a moment, the damn thing rolls back down again and you're back at square one.
I know this from personal experience, and even though I've kept off 80 lbs for over 25 years, it can still be a struggle for me, too.  Every year I notice what once worked for me (ie, tons of running and a low-fat diet) no longer keeps the weight off and I have to adjust.  It's frustrating, but it's a reality of getting older and dealing with changing hormones. 
What you had to say about dieting and losing weight
Not long ago, I sent out a reader survey to find out more about what kind of content and resources you are looking for. Needless to say, I was blown away to discover how many of you just want simple solutions that will help you lose fat and feel better in your own skin.  I also heard loud and clear that you don't want strict diets and you never want to starve or deprive yourself (thank God for that!).
But what surprised me the most is that the reason you guys don't have the body and health you want is that deep down, you don't really believe you have what it takes to get to your goal weight.  Either because you're too busy, too confused by conflicting information (this, I get) or you just have this story that you're not someone who's naturally inclined to workout and eat well, so as a result, you're not even trying.  
That made me sad to hear, but more importantly, it made me realize that even though I talk about building healthy habits so you never have to do that deprivation thing, I've never given you the blueprint on how to do that. 
And so, I put together a step-by-step outline on exactly how to create those critical habits so you never have to diet again or feel like you're not up to the task of losing weight.  Because the reality is, all the diets and workouts in the world won't give you results if you don't have the fundamental weight-loss behaviors locked down first. 
The blueprint offers a way to establish core behaviors that will sustain a healthy drop in weight and a lean physique that doesn't take extraordinary effort.  It's not going to get you on stage for a bikini competition, nor will it help you run a marathon, but it will help you develop a stack of habits that will keep you get lean and stay that way for life.  
Kinda like what I've done for myself.
The Science Behind Building Lean Habits
Enrollment hasn't opened yet (and will be extremely limited when it does), but in the meantime, I wanted to share a little insight into what I've learned recently about the power of lean habit building.  Science has coined the term, "intention-behavior gap" to illustrate that the stronger our behaviors are, the less likely we are to change them, even if we have a strong intention to do so. That means if you have a strong behavior that's derailing your efforts (ie, night-time snacking) it's going to take more than just a fleeting intention to stop it! 
You're going to need a plan, sister, and a little kick in the tush, too.
If you want to jump on the "want more info" list for the program, you can do that right here.  Meanwhile, if you want a primer on how to change self-sabotaging behaviors, you can start cracking the code right now.  Here are two articles that will help you get there.
Happy reading guys!  Hope you have a great week.
Love Ya!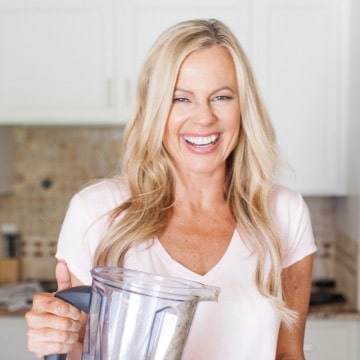 Caren is a certified yoga teacher, fitness instructor and author of The Fit Habit.  Here she shares simple, healthy recipes, home workout ideas and practical ways to foster mind + body wellness.