Head's up, there might be affiliate links ahead!
If you've heard the theory that eating 6 small meals a day is ideal for managing appetite, cravings and blood sugar then you've been hosed.  Don't worry – I was hosed too when I first started out.  I've included lots of links to research-based evidence to back up my claims, but I always say the true gut check is to ask yourself if your great-grandmother (who probably had a 25 inch waist when she was young) ever ate 6 meals a day.  I bet not.
This is one of those "fit tips" that has absolutely no substantial research behind it, and although it's not detrimental to your health to eat this often, it may lead to fat gain (not the intended fat loss) and it's also really annoying.  I mean, who wants to walk around with half their kitchen packed in their cooler-styled purse as they go about their day?
Is it just me or does anyone else think limp asparagus in tupperware is a total dream killer?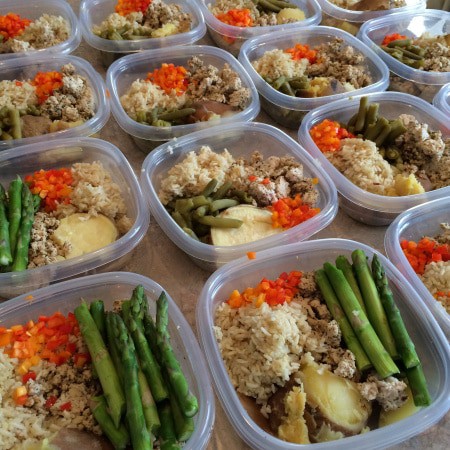 I mean honestly, how sustainable is this?  Even if you could do this for a 3 month period just to lose a few pounds, are you going to keep it up 5 years from now?  Of course you won't.  Welcome those pounds right back on your thighs when you start carrying a normal purse that doesn't act like a mobile fridge.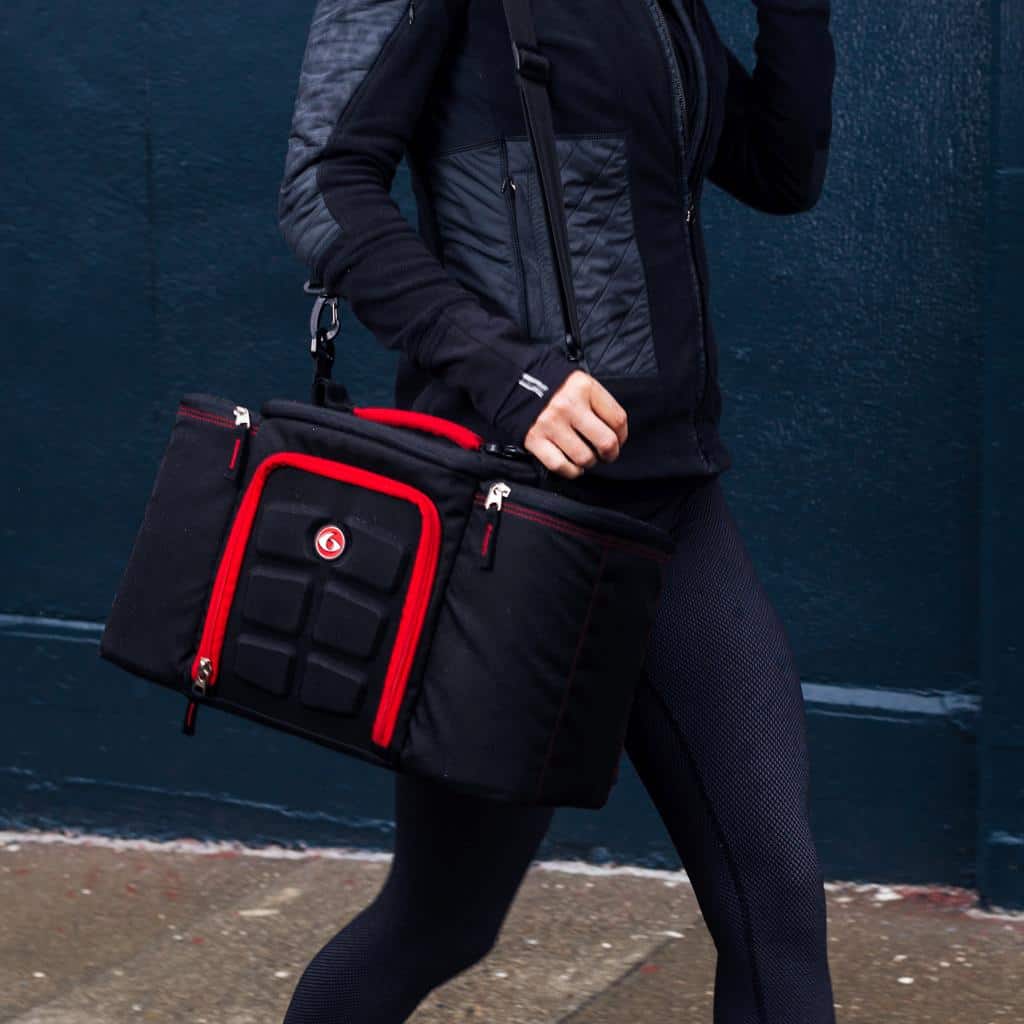 So while science has shown that increased meal frequency does not lead to greater weight loss, it has also shown that frequent snacking is positively correlated with an increased caloric intake in both obese and non-obese people. Heck, we now know that a decrease in meal frequency can lead to greater satiety levels which of course leads to fewer calories consumed, which of course leads to….  Well, you get the picture.
Actually there is quite a bit of evidence that intermittent fasting can lead to a number of health benefits (not to mention a cleaner kitchen).  It's something I've been playing with myself, but truthfully I'm not sure it's my jam (a story for another post).  Meanwhile, many people swear by it's benefits including increased insulin sensitivity (hello, you can eat carbs again) to a greater sense of alertness and productivity.  You also don't have to carry a day's worth of food with you everywhere you go. BONUS!
Jumping off the scientific bandwagon for a moment, I have personally found that following a 6 meal per day program when I was training for my fitness competition left me constantly obsessing about food.  With a schedule of 6, 250 calorie meals a day, I was never satisfied and always ready for that next feeding.  I also drove my husband nuts with my food obsession (although I still do that in many other ways).
So while I don't want to discourage you from having more frequent feedings if that's what works for you and you are diligent about not over consuming at each meal, I do want to underscore that this practice as a weight loss tool is useless at best, and counterproductive at worst. The idea evolved from the bodybuilding community mostly because big bulky dudes needed to eat so much protein they had to break it down throughout the day least they eat an entire chicken in one sitting.  So not necessarily the best idea for busy, adult women who work all day and just don't want to look fat in their pants anymore.
Stop the crazy making – eat fewer, but more satiating meals and move on with a happy life and a cuter purse.  Life is far too short to carry asparagus on your person.
PS – I am in no way saying that prepping meals for the week is a bad thing.  It's an awesome practice, especially if you work in an office all week and don't want to come home to defrosting chicken breasts and uncut veggies.  Go ahead and boil a dozen eggs or roast a whole chicken on a Sunday night so you have grab and go protein for the week, but for the love of all things rational, don't force yourself to eat all the things, all the time.  Three or 4 meals a day is more than enough unless you're training for the Tour de France.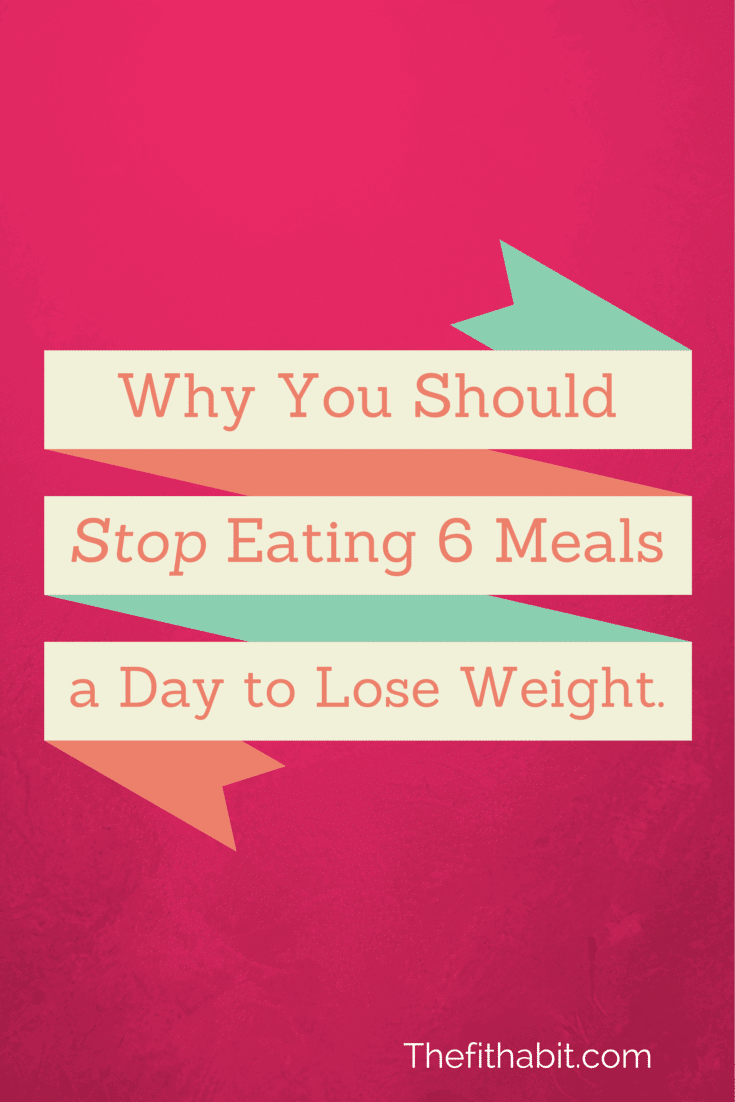 Caren is a certified yoga teacher, fitness instructor and author of The Fit Habit.  Here she shares simple, healthy recipes, home workout ideas and practical ways to foster mind + body wellness.