Head's up, there might be affiliate links ahead!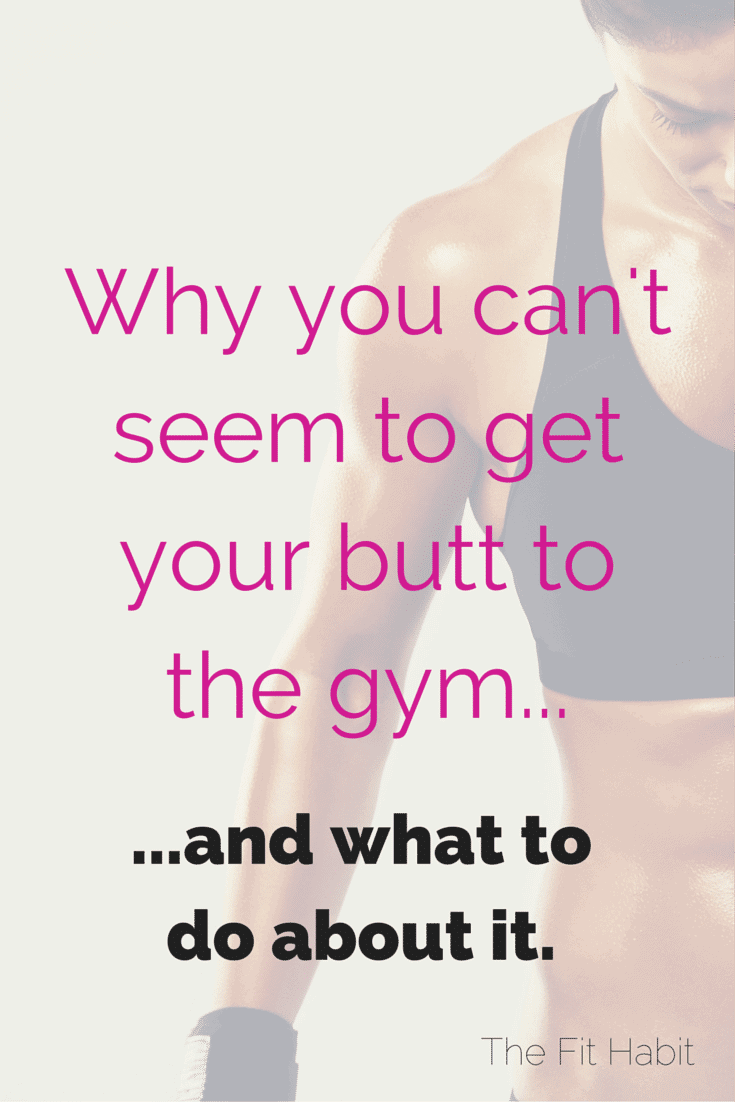 Here's the thing about gyms.
For most people gyms are inconvenient at best and downright annoying or intimidating at worst. Personally I can't stand most gyms, especially the big box kind with the douchey sales guy that's always trying to make conversation.
I bet you'd agree that in our busy lives that are filled up with work, family and other obligations, it's just not doable to dedicate two hours of your day to go to the gym (and once you factor in commute time, changing, showering etc, it really is a 2 hour drama).
That's why both you and I can't get our butts to the gym.
Truth be told I rarely go to the gym anymore. I have a membership at a local Snap Fitness facility that's small, close by, and I think I'm the youngest one there by about 25 years, so not douchey at all, but I still rarely go. With a consulting practice, a couple of businesses to run and life in general, I just don't often have the time.
But I still workout nearly every day.
I have found after years of running, "triathloning", and gym going, that the easiest thing I can do in my day to stay fit is have a couple of sets of dumbbells on standby in my bedroom along with a yoga mat and a stability ball. And believe it or not, with a spare 20 to 30 minutes I can get a good workout in 5 to 6 days a week. Coupling that with a few sessions a week on the spin bike (we do have that at home) or a long walk in the hills of my hood, I can keep my physique pretty consistent (although most of that is influenced by nutrition).
So where am I going with this?
Bottom line is that with my experience as a personal trainer and weight loss coach, I seem to come up against the same limiting factor by most women that come to me complaining about their weight issue. They say they just don't have time to workout, so they decide to do nothing. Here's the rationale I typically hear… "I'm overweight, but I don't have time for the gym and I can't change my schedule so I'll just stay this way until life changes".
Here's the problem with that theory.
When people say "I don't have time right now to workout so I'll hold off on that weight loss goal until life changes", they are making the misleading assumptions that:
They won't get any fatter then they are now if they just keep the status quo (which is typically not the case when you're in the process of

gaining

weight).

When life gets less demanding they will be automatically motivated to get to the gym and thus, lose weight (which is typically not the case as I'm sure you can imagine).
The issue is that in most cases, life changes in more drastic ways before you're pushed to make big changes, like your doctor says you're obese or pre-diabetic, you're depressed because your hormones are out of wack, or you didn't get that job or date you wanted because you're being judged by the way you look.
Life will change whether you're driving it or not, but it may not change the way you want. That is the hard reality. And sure, even the fittest and healthiest among us get handed lemons in life, but we're stronger and more capable of facing challenges when we have great health, energy and inner strength.
So back to that limiting factor about being too busy to go to the gym…
Screw it. You don't need a gym card to be in great shape. Just start with moving and go from there. Make a commitment to yourself to do one or two small things each day that move the needle in the right direction, even if it's swapping the Sweet and Low or Splenda in your coffee with stevia and walking around the block every night after dinner. Trust me, these are the beginning stages of momentum and with a little push in the right direction (like these awesome love notes from me), your commitment will grow into greater habits.
You just need the commitment to start, and the patience to keep it going. Also, you need to realize that fitness is not nearly as impactful to weight loss as nutrition. If you need to lose fat but don't have time/desire/motivation to workout, fine. Start with what you eat.
Here's three things to get you started:
Focus on getting in 3 square meals a day, and reduce/eliminate snacking
Get at least 30 grams of protein at every meal
Reduce your intake of processed carbohydrates (bread, baked goods, granola bars etc) and increase your veggies to at least 5 to 7 servings a day.
Bonus strategy – if you could add 30 minutes of walking to this process every day, it would propel your efforts and make you a MUCH happier person. No gym required.
So there's 3 + 1 strategies that will have a significant impact on your weight and it requires no extra time on your part – just a little consciousness in the choices you're making every day.
Bottom line – you can put your health and fitness first, regardless of your crazy schedule. It doesn't have to take anymore time in your day, it just has to come from a place of commitment to yourself and your health.
I help women get past their biggest limiting factors in their weight loss efforts in my coaching practice and I know that the best results come from the smallest changes that really don't take much effort to execute. The value I bring to this process is shining a light on personal limiting behaviors that are holding them back and providing alternatives that work for my clients lifestyle. I also provide structure and accountability which is probably the biggest component to success.
Weight loss info is a dime a dozen on the internet, but we're still getting fatter as a culture, so clearly there's more to be done then just knowing how many cups of veggies to eat. If you can't afford a professional to walk you through the process, team up with a buddy that wants healthy change as much as you do.
I also design workouts that don't require a gym at all. The results are always someone who is much happier, healthier and of course, leaner, but again, even starting a daily walking practice would be a huge improvement over doing nothing.
If you're committed to making change and you don't know where to start, head this way. If you'd rather do this alone, just make the commitment to start and do something. Those first few steps is where the good life begins, and once you start to feel and see the difference in your body and mindset, you'll just keep wanting more.
Here's to your good health,
Caren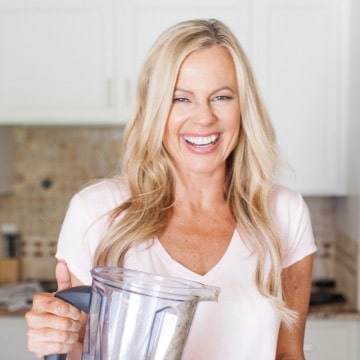 Caren is a certified yoga teacher, fitness instructor and author of The Fit Habit.  Here she shares simple, healthy recipes, home workout ideas and practical ways to foster mind + body wellness.