Head's up, there might be affiliate links ahead!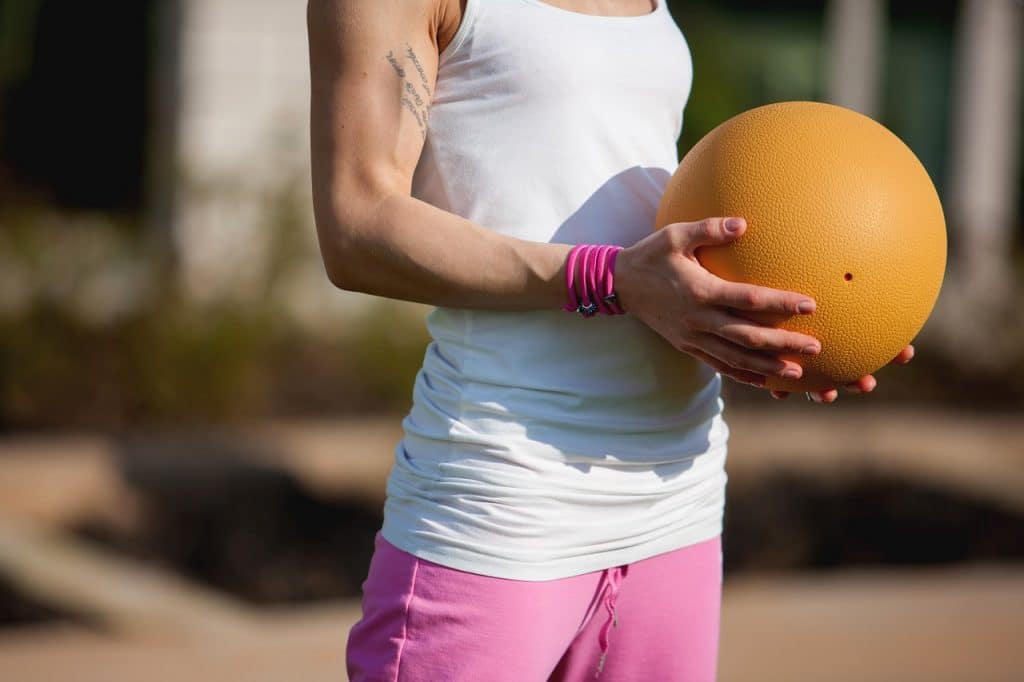 I have to admit something pretty shallow… until recently I would only workout for aesthetic reasons. Okay, I do it for mental hygiene reasons as well (nothing feels better than a great sweat), but for the most part, if exercise didn't benefit my external form, I probably wouldn't do it much.
But as I worked through that somewhat painful process toward my personal training certification, I was completely floored by how epidemic our overweight culture has become. Living in California where fitness is pretty much as normal as traffic and juice bars, it's still uncommon to see a lot of obese people roaming about, so I was astounded to see that 66% of the country is overweight now and 34% of those are obese. That's staggering to me. What's worse, obesity rates are rising fastest amongst kids, ages 2 to 19, where more than 9 million of them are overweight or obese.
That breaks my heart.
I know what it's like to be overweight. I was over 200lbs for a good part of my teens and it was crippling not so much physically (after all, I didn't move much), but more so it was mentally crippling. I had no confidence in myself. I had no appreciation for my health, safety or value in the world, so I made lots of bad choices. I smoked, I started partying at a young age, I wore my hair unnecessarily big and I dropped out of high school.
There were a lot of extenuating circumstances that brought me to those choices but my weight was probably the most significant factor. I was a tall kid and reasonably attractive when you looked past the hair and pounds. People would tell me I could model if I just lost the weight. But I couldn't loose the weight. I had no idea how.
Looking back, if I had any interest in sports, or had parents that had any interest in nutrition (they didn't), perhaps things could have been different, but they weren't. Instead I grew up on bologna sandwiches with processed cheese on white bread with a side of Oreos. I thought about that today as I read about the growing obesity problem in kids.
Is fitness the cure-all for our obesity epidemic? Would working out change that rising statistic? Probably not on its own. The problem is more complex than just doing P90x for 90 days and hoping for the best (I know, I've tried). It's about food and self-knowledge. It's about moving more and sitting way less. And it's also about self-confidence and a belief in oneself – the thing I lacked the most as a kid.
That said, I do believe fitness is a powerful starting point. It's the momentum that starts with a decision to put health first, and Netflix second. From there, it starts to inspire new habits – eggs instead of toast, water instead of juice, a salad instead of a sub. Sleep starts to improve because you're moving more and eating better, so your hormones start to balance and your waist gets smaller. Your thighs no longer brush together. Then you start getting lots of positive feedback and it just fuels your efforts. You start to feel more confident because you look great, and you've proved to yourself that you CAN change and you ARE worthy, and from there, relationships, jobs and finances start to look just a little bit brighter. Day, by day, by day.
So yes, workout to look hot, workout so that when you're 75 you're rocking a crow pose in yoga rather than being hunched over in a pair of stretchy polyester pants and possibly a diaper.
Workout so that your life is better, not worse, and definitely not unnecessarily short.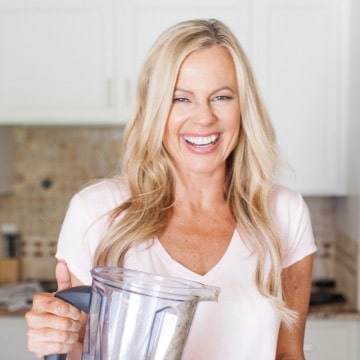 Caren is a certified yoga teacher, fitness instructor and author of The Fit Habit.  Here she shares simple, healthy recipes, home workout ideas and practical ways to foster mind + body wellness.