Head's up, there might be affiliate links ahead!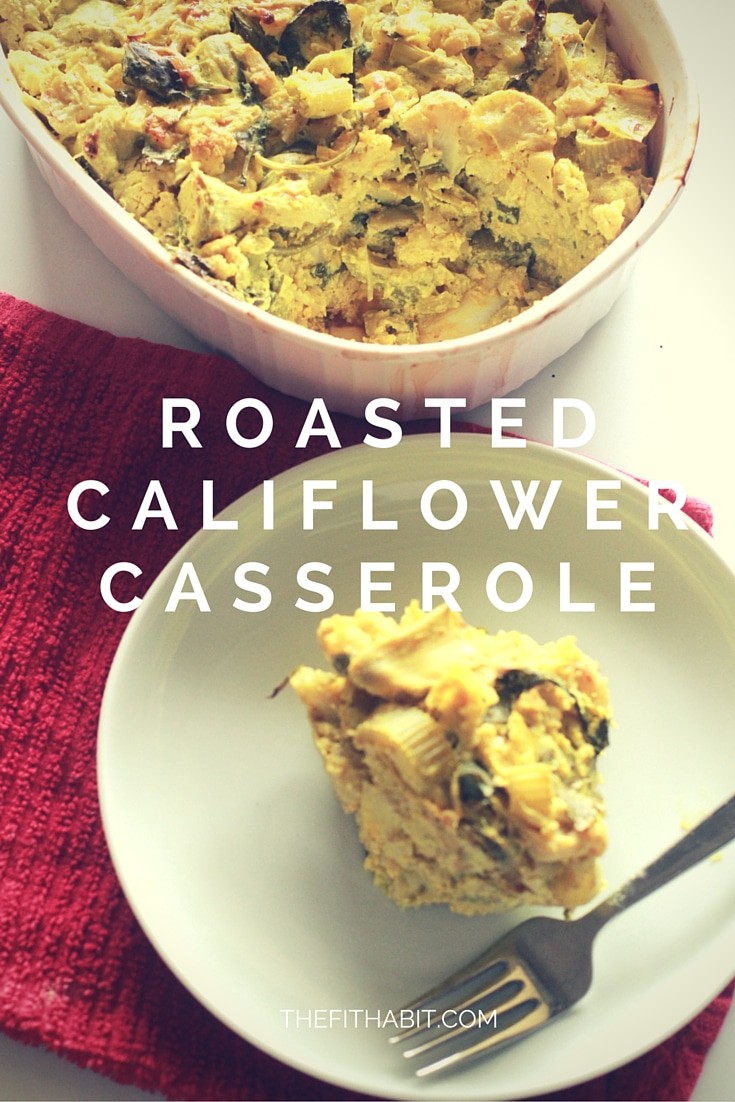 Since moving back to the SF Bay Area from LA, I have been happy… really happy. I have nothing to complain about. Nothing except maybe one little itty bitty thing. It rains here. A lot.
Being the weather wimp that I am, I divert to warm, comfort food, massive wooly socks and layers sweats. It's actually quite an eyesore so I'm hoping my husband loves me enough to overlook the site of me.
But I digress (to food of course). When I found this recipe inspiration on Pinterest, I thought immediately that it was worth a go, even though I'm not a fan of things that need a lot of stuff. I don't typically like complicated recipes. I'm lazy that way.
But this was worth it! I added a few eggs for extra protein and switched up the cheeses a bit to accommodate what was in my fridge, but the results were still great.
This is another great dish for Sunday night. Leftovers get better as the week goes on. #yum.
Cheesy Roasted Cauliflower Casserole Recipe - Low Carb
Great for cold Sunday night dinners. The leftovers will last all week!
Ingredients
1

small cauliflower head roughly chopped

1 - 2

cups

celery

choose depending on how much you like the flavor or eliminate altogether

2

Tablespoons

coconut oil

1/4

c

cream cheese

1/4

c

ricotta cheese

1/2

tsp

salt

1/8

tsp

ground black pepper

1/4

tsp

ground nutmeg

1/4

tsp

garlic powder

1/4

tsp

paprika

2

cups

fresh spinach

1 14

oz

can artichoke hearts

drained and chopped

2

eggs

3

Tablespoons

Nutritional Yeast

1/2

cup

grated parmesan cheese
Instructions
Chop the cauliflower & celery coarsely and then add to a microwaveable dish. Microwave (or sauté if you prefer) for about 10 mins.

In a large bowl, add the rest of the ingredients. Don't worry about mixing yet.

Once the veggies are done, add them to the large bowl of the remaining mixture. The heat from the veggies will melt the cheese and allow everything to mix well

Bake at 400 for about 25 minutes.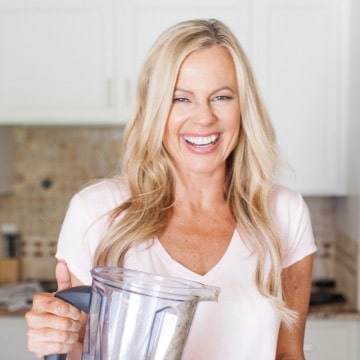 Caren is a certified yoga teacher, fitness instructor and author of The Fit Habit.  Here she shares simple, healthy recipes, home workout ideas and practical ways to foster mind + body wellness.