Head's up, there might be affiliate links ahead!
Here is something fancy pants that you can serve to someone you're trying to impress. This probably isn't your husband, as he's already taken the bait at some point, but in my case, that's who it was for. I have been traveling up a storm lately and leaving my darling hubs with all the dog walks (4 per day), so I felt compelled to make him happy.
And it just so happens, fancy veggie dishes is what makes the man happy.
The inspiration for this number was based on a salad I ordered post-hike up this crazy gorgeous mountain.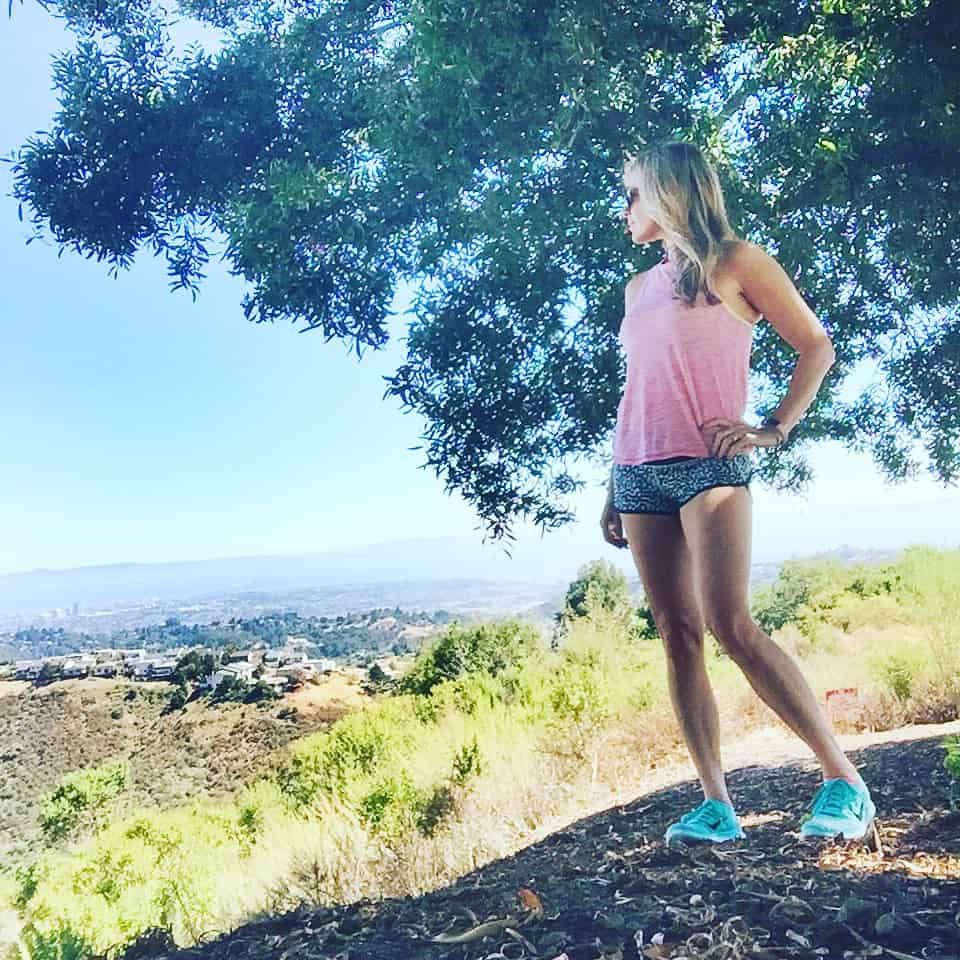 However, by the time I got down the mountain, corralled my hiking friends and made the hour drive to the nearest town, I seriously could have eaten the tires off the car.
Have you ever been so beyond hungry that you can barely stand to breathe? That's pretty much where I was by the time this beet and lentil salad was presented to me. So, it could have been a plate of Styrofoam smothered in peanut butter and I would have thought it was delicious.  Fortunately, it wasn't, and I lived to tell about this amazing salad instead.
This dish is great as a side for a summer dinner menu. I had a little dinner soiree last night and made the beet/lentil piece in advance, then just added the goat cheese, arugula and balsamic reduction before I served it.
Easy peasy, lemon squeezy.
Beet + Lentil Salad Recipe with a Super Easy Balsamic Reduction 
Ingredients
6

beets

or just purchase pre-cooked beets to make life simpler

1

cup

lentils

¼

c

chopped onion

½

c

fresh basil

2

tablespoons

crumbled goat cheese or feta

optional

2

tablespoons

and 1 cup balsamic

2

tablespoons

olive oil

salt and pepper to taste

fresh rosemary sprigs

1

garlic clove

don't chop

1

bay leaf

1

tsp

honey
Instructions
Presoak lentils in 2 cups of water if you can.

Preheat oven to 425 degrees.

Peel and wash beets, cut into small pieces and roast with salt, pepper, rosemary sprigs and a little olive oil for 35 minutes.  (You can skip this if you bought the beets pre-cooked).

Meanwhile, put the lentils in a small pot with 2 cups of water, the garlic clove and the bay leaf. Bring to a boil, then simmer for 20 to 25 mins (only 15 if you pre-soaked) or until lentils are soft.

Drain lentils, remove garlic and bay leaf and set aside in a large bowl.

Once beets are roasted, remove from oven and add to the bowl with the lentils (don't use a plastic bowl if the beets are hot!)

Mix lentils and beets together with 2 tablespoons of olive oil and 2 tablespoons of balsamic. Salt and pepper to taste.

Chop fresh basil and add to mixture as well.

Reduction

Add 1 cup of balsamic and 1 tsp of honey to a small saucepan and simmer until mixture is reduced to a half cup. Remove from heat and set aside.

Plate the beet/lentil mixture in a pretty format. Cover with arugula and sprinkle with crumbled cheese.

Drizzle reduction over top of the mixture and serve it up, fancy pants style.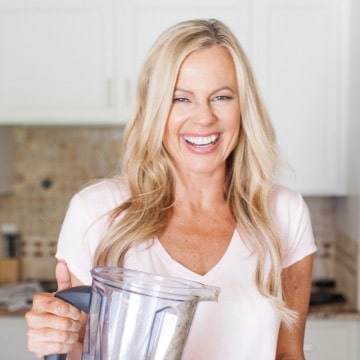 Caren is a certified yoga teacher, fitness instructor and author of The Fit Habit.  Here she shares simple, healthy recipes, home workout ideas and practical ways to foster mind + body wellness.