Head's up, there might be affiliate links ahead!
This one is from the archives, but even though the recipe is 2 years old, it still stands out in my mind as an amazing soup, so I'm bringin' it back for an encore. XO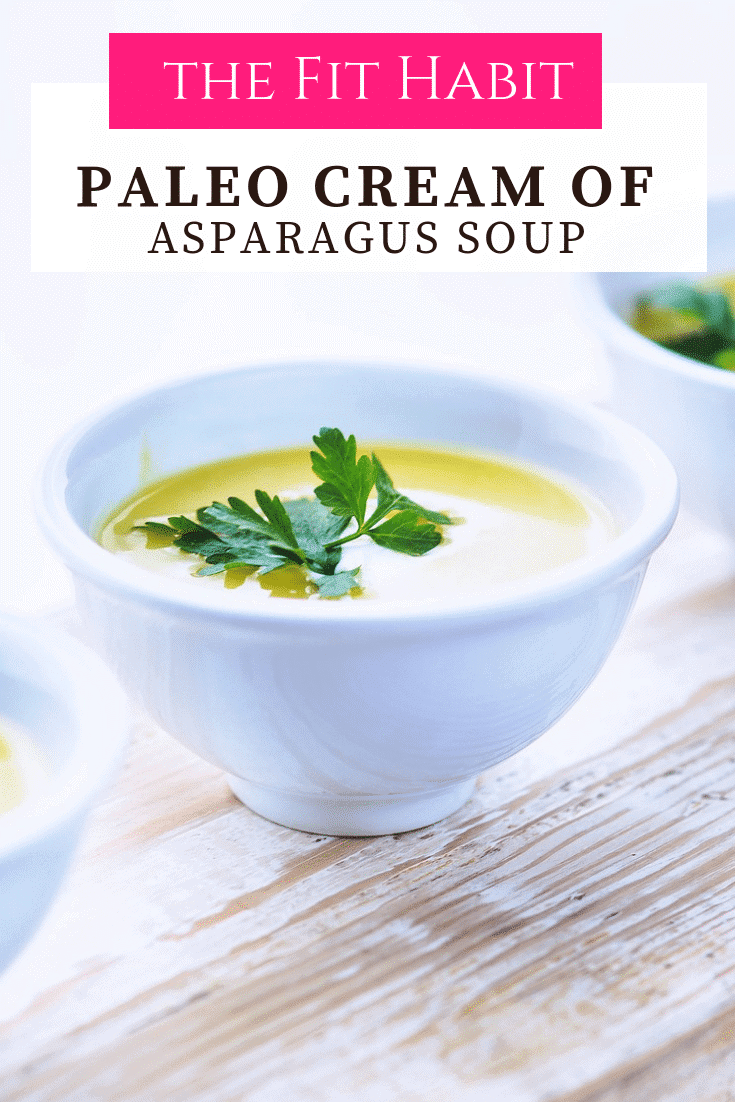 Some time ago, my husband and I went to Tangine for a date night dinner. It's a little unpretentious neighborhood restaurant in Beverly Hills (which sounds like an oxymoron, I know) with a dark, moody décor and only a few tables. The food was out of this world.
Before they served our appetizers, we were given an amuse-bouche, which is basically a free taste of something just to whet the appetite. That's where I got the idea for this cream of asparagus soup. The asparagus soup they served was outstanding and full of great flavor. I would have ordered a whole bowl of it if I could as this is hands down on my most loved list of beloved veggies.
Not only does asparagus taste amazing, but it also's so simple and quick to make and a natural diuretic, so if you're feeling particularly watery, it's going to help drain it all out. Yes, it does make your pee smell funky, but it has great digestive benefits and it's loaded with fiber, so it's worth overlooking that little detail.
Cream of asparagus soup recipe
This is an ideal soup to make on a Sunday night and bring to work over the next few days. Like me, it gets better with age ☺
Ingredients
5 to 6

cups

of veggie stock

1

bunch of asparagus

1

large onion

2

tablespoons

coconut cream

1

tablespoon

lemon juice

1

tablespoon

apple cider vinegar

optional

1.5

Tablespoons

butter or coconut oil

salt and pepper to taste
Instructions
Trim the ends off the asparagus and cut into small pieces. You can keep the tips of a few of the stalks aside as a pretty garnish.

Chop an onion (don't cry) and add it to a large stockpot with the oil or butter. Cook on low/med heat a few minutes unit onions are translucent, then add the asparagus and cook for another few mins.

Add veggie stock and let simmer for about 10 to 13 minutes, until asparagus is soft.

Turn the soup off and blend it with a hand blender or Vitamix. TIP: Don't put hot soup in a regular blender unless you're a fan of explosive appliances and 2rd degree burns.

Add the lemon juice, cream, and apple cider vinegar once you've blended and serve.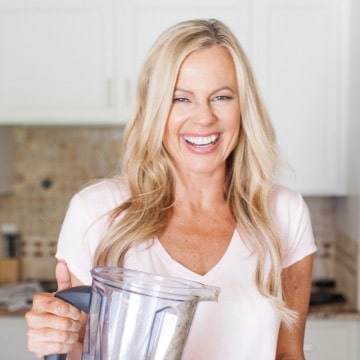 Caren is a certified yoga teacher, fitness instructor and author of The Fit Habit.  Here she shares simple, healthy recipes, home workout ideas and practical ways to foster mind + body wellness.