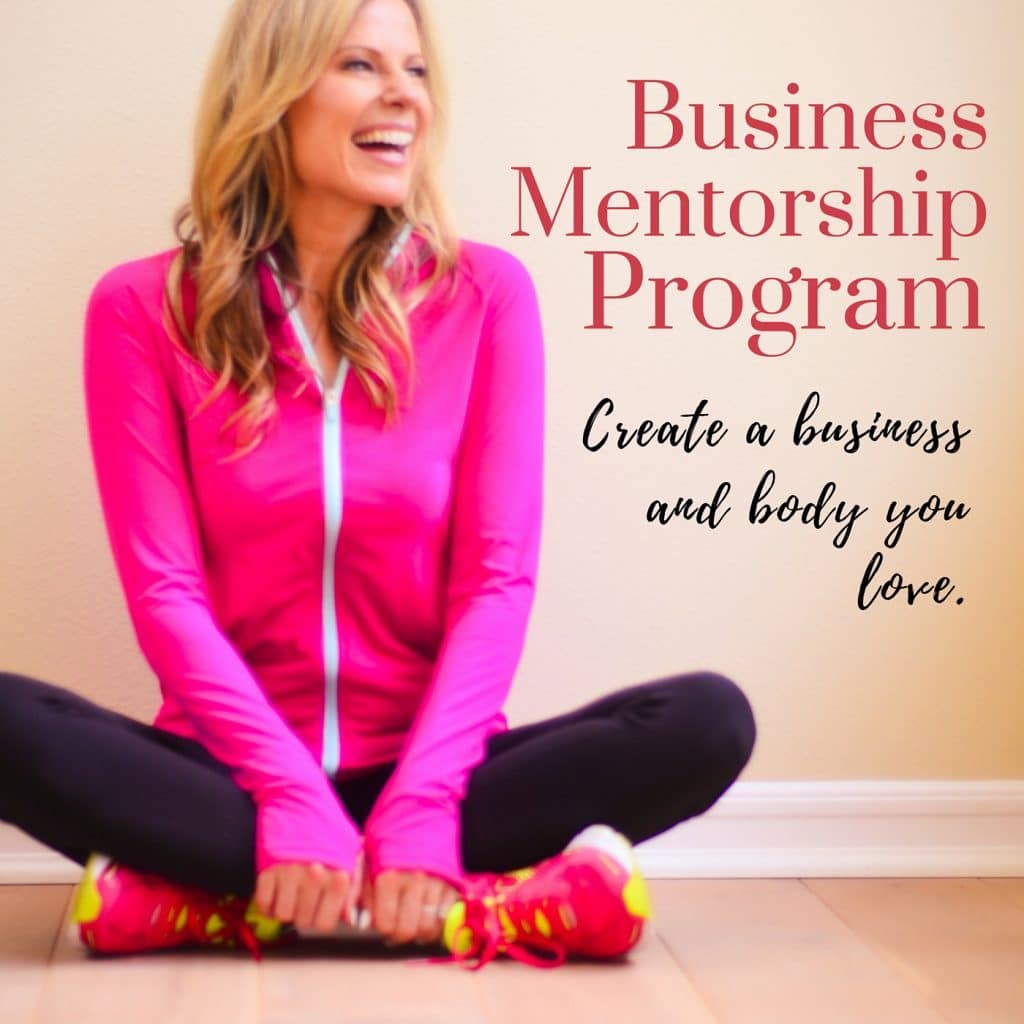 I offer a very customized mentorship program where I partner with you from day one to build a business in fitness. You don't have to have prior experience in the fitness industry, and you don't have to be in the best shape of your life, but there are a few requirements that are necessary to make this experience successful for you:
You MUST be self-driven and motivated,
You've got to be willing to put in the time and energy into yourself and your business,
You've got to be coachable (ie, do what needs to be done, daily).
You've got to be willing to prioritize your own fitness and personal development journey (these are critical to your success).
You've got to be willing to devote at least an hour a day (sometimes more) to growing your business and be willing to commit for the long haul (there's no overnight successes here).
My mentorship program is through Beachbody and, yes this is a direct selling business model. Never would I have dreamed this model would work for me, but after creating two start-ups before this current business, I can say with 100% certainty that this is the best way to dip your toe in the entrepreneurial waters, and make the best return on your investment.
Why is this the best business for first-time (and seasoned) entrepreneurs?
There's a structure that's proven and done-for-you. You're not left to figure things out on your own.
You can start part-time with a VERY minimal start up cost (less than the cost of a pair of designer jeans).
You get mentorship and coaching (at no additional cost). Try getting that anywhere else in the business world.
Your business solutions and products are done for you. You never have to source an ingredient, hound a customer to pay overdue invoices or stock inventory. This is HUGE!
There's virtually no risk. Financial or otherwise. Even if you never lift a finger to work the business, you still benefit from free support, training, and of course, you also get fit in the process.
To learn more about this opportunity, checkout my team page. If you are already familiar with Beachbody (and are not yet a coach) and would like to be mentored by me, simply complete the application and I'll get right back to you!
[wufoo username="thefithabit" formhash="zsttmq819xeu1h" autoresize="true" height="790″ header="show" ssl="true"]