Head's up, there might be affiliate links ahead!
So I'm about 4 weeks out from my competition, and things are really starting to feel real!  At this point,
I've got my suit (it's turquoise and VERY blingy)
My theme wear "costume" should arrive this week (I'm a majorette!! Yeah!!)
I've blinged my baton (see above)
I've practiced my posing
I've got my dress, sportswear and bikini for the sports model competition
I bought costume jewelry
Oh, and I have acquired a second pair of "stripper shoes" as I could barely walk in the first pair
But most importantly…..
I'm FINALLY starting to tighten up.
Given that I'm working out like a maniac (2 cardio sessions a day now) and eating squeaky clean (no wine…sniff sniff), it's about time!!
The next four weeks will be much of the same, but now I've got the addition of carb cycling!
So the closer I get to competition day, the more focused I have to become. The diet has certainly been the hardest part, but I'm starting to get used to it. There's a strange poetic freedom to creatively making the best of very few food options. It calls for some serious ingenuity at times, but then there are also those simple combinations that we might typically overlook – like sweet potato with a twist of lime.
Simple and totally awesome.
Here's another idea from my bag of simple tricks and this one is awesome because it's real comfort food.
Growing up in an Irish family, potatoes were basically a staple at every meal. Mashed potatoes, which used to be my all time favorite comfort food, have become a thing of the past as it's a carb-bomb that my waistline just can't afford right now.
But, there's a pretty close runner up!
Cauliflower, when steamed to a soft consistency is like the veggie-based alternative to a ton of clean recipes. I've made pizza crust from it and I also plan to use it for cupcake icing post show (oh yeah baby!).  Heck, I may even make a whole cupcake out of them now…check out this creative masterpiece!!!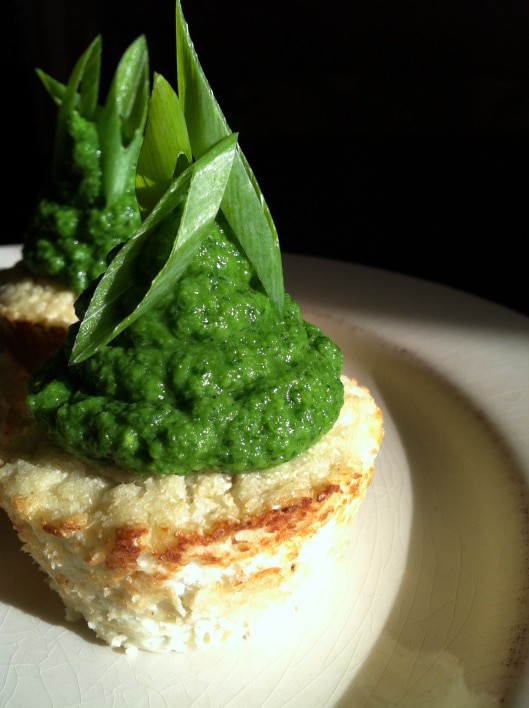 But here's an idea for a quick and dirty mashed potato alternative that I made last night. It will also definitely make an appearance on my Thanksgiving menu.
Rocked my freakin world.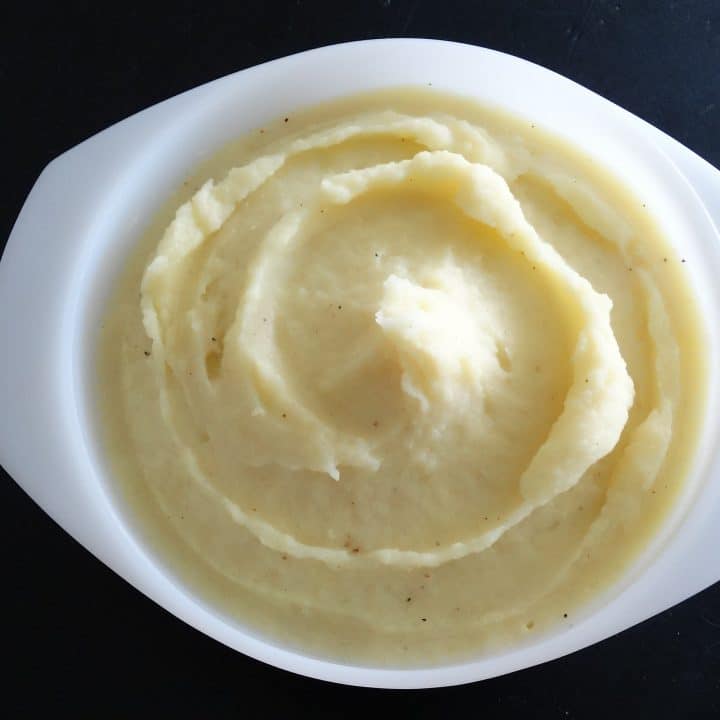 CREAMY MASHED CAULIFLOWER
A quick and healthier alternative to mashed potatoes. Yummy comfort food with have the calories of regular potatoes!
Ingredients
1 cauliflower head broken into large pieces, include the stem
1 tablespoon of your favorite oil, I like toasted sesame oil
1 tablespoon of almond milk
Salt and pepper to taste
Instructions
Steam cauliflower in a covered pot in 2 inches of water for 15 minutes or until soft.
Drain water and mash cauliflower into a lumpy paste
Add oil, almond milk and salt and pepper to taste
Mix and mash well by hand or use a hand blender to whip.
Enjoy!