Head's up, there might be affiliate links ahead!
TGIO = Thank GAWD it's OVER!!
Oh, it's been quite the weekend.  I'm writing this in my post pizza + wine glow, so I'm a happy girl!!
The Recap
Wednesday afternoon I left for Vegas.  I drove as I had 2 suitcases filled with competition and photo shoot outfits as well as a TON of pre-cooked soggy asparagus and sweet potato. Ugh… I will NEVER eat out of a baggie again.  What a horrible experience!!
Thursday was a blur of meetings, hair and makeup, photo shoots and more soggy meals in baggies.  It came and went in a blur (thankfully) and before I knew it, I was back in bed early.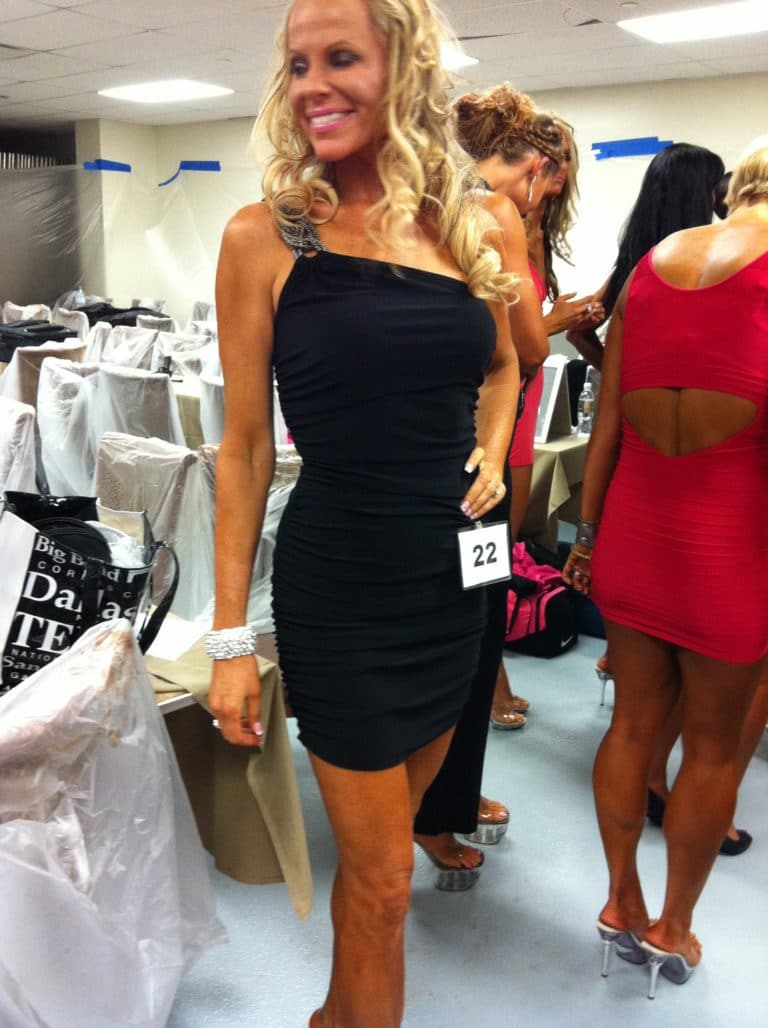 The Competition
Friday morning was my first event – theme wear for bikini.  I met more amazing women backstage and I adored just hanging out with them!! My division was full of gorgeous, smart, accomplished women that were all about support and kindness.  I couldn't have been more honored to be competing with them.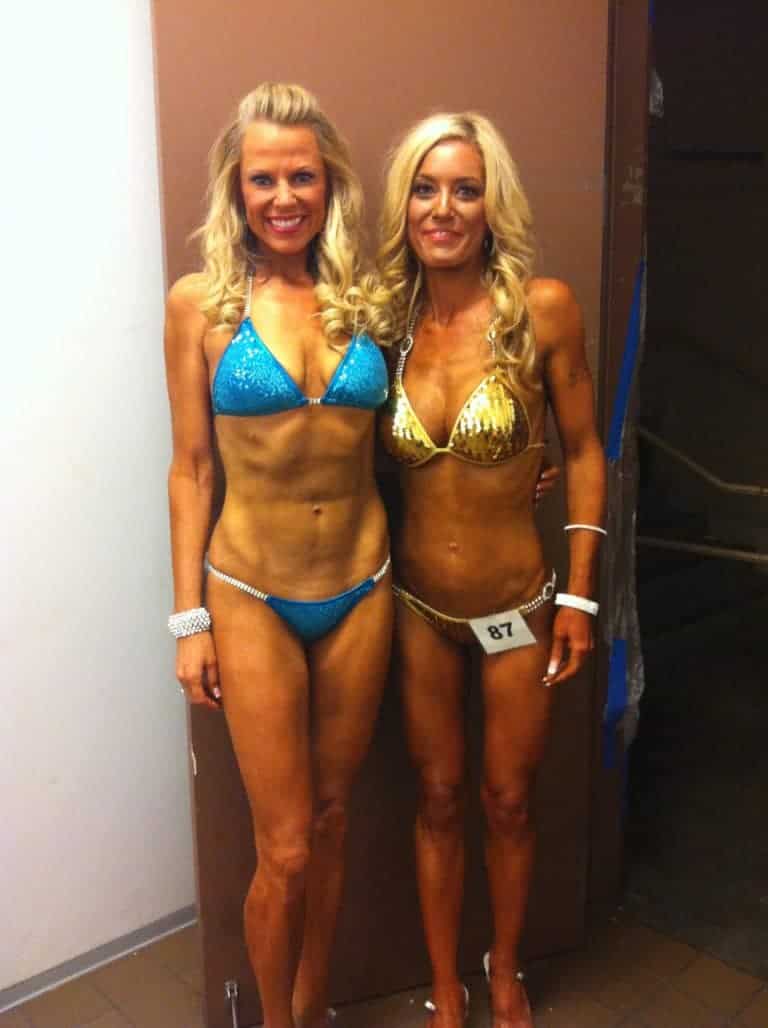 After that event, I had about 7 hours to kill, so I headed to Whole foods to replenish my asparagus and protein stash in full stage make up, minus one false eyelash.   Since it was Vegas, I fit in just fine.
Later that night was the fitness model competition that I signed up for at my coach's recommendation.  In retrospect, I almost wish I had not.  Even though it was great to get that extra time on stage for experience, the vibe was a little different and the waiting backstage was more than my limited patience could take.  I also had a little drama with losing my backstage pass, which just about cost me the ability to compete at all.  It was an added stress I just didn't need.  Next time, I would focus only on doing my best at bikini.
Saturday was a rinse and repeat of Friday, only this time, it was the bikini round for both divisions.  At this point, I was so dehydrated that I was looking too flat.  Again, in retrospect, I should have drank more water, but I was so busy, it was hard to focus on nutrition overall.  The model division followed our bikini round and I was done by about 5:30 pm.  The minute we were done I was out the door and headed for sushi happy hour with a couple of chardonnays to celebrate the end of my big goal.
So how did I do?
Fitness America only awards the top 5 of each division (which is around 20-25 people per division).  I didn't make the top 5 in either model or bikini, which was expected.  I placed in the middle of the pack, which was incredible for my first time out, and alleviated my ridiculously debilitating fear of being the fattest girl on stage.
I think that body fat was my biggest anxiety with this show, and it was definitely to a fault.  I have never been that lean, so I couldn't see myself looking like the other competitors I've seen on stage, so instead of focusing on building muscle during my prep, I focused on losing weight and being skinny.  In retrospect, I should have trusted my coach, who never doubted that I could lose the last few pounds and kept pushing me to build muscle.
Now that I know I can get really lean when I need to, I can check that useless anxiety at the door and focus on building the mass that I need in order to improve my physique.
So now what?
I haven't decided when, but I do know that there will be another show in my immediate future.  It will most likely be in the spring, and will most defiantly be a local event.  I know that I don't need the hoopla of Fitness America, so I will probably try a local NPC event
One of the questions I asked myself, and the other competitors I met was why we were compelled to stand on stage, more than half naked only to be judged by a group of random strangers (who were mostly out of shape themselves).
The motivation fell into two general camps.  Many of the younger gals were looking for opportunities for exposure and career advancement.  But the older gals (like myself) were simply striving to look there best, and competitions gave them a great reason to stay in incredible shape.  Their goals were personal and had less to do with proving something to other people and more to do with keeping themselves accountable.
The greatest gift I had was competing on stage with Vicki, a 57-year-old woman whose body was beyond amazing.  She had been competing for a year and just oozed class, sass and muscle.  She was my rockstar and next to Toca Reno, another reminder that your 40's are just the beginning.
Caren is a certified yoga teacher, fitness instructor and author of The Fit Habit.  Here she shares simple, healthy recipes, home workout ideas and practical ways to foster mind + body wellness.