Head's up, there might be affiliate links ahead!
I came across some interesting research this morning about social anxiety and eating habits. Like many psychological studies, the end results aren't rocket science, but they do remind us of the logical order of things and that we can control our environments much more than we think.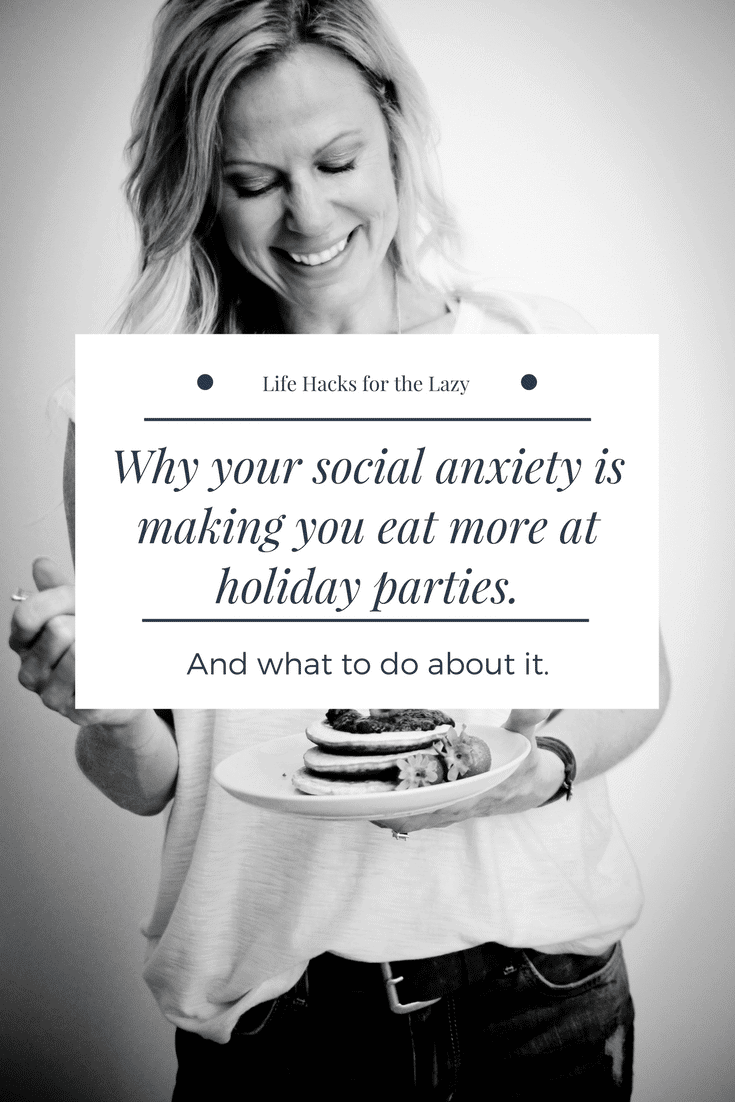 This study talks about social norms and how even the perception of others consuming more around you, will influence you to consume more, even if that's really not the case. In this instance, it was the discussion of the well-known "fact" that everyone eats to excess over the holidays (not a fact). Apparently, people are inclined to eat more when they believe that weight gain is inevitable.
Our social beliefs control our food habits.
As humans, we're programmed to do whatever it is the masses are doing. It's part survival mechanism, part social pressure.  So if your family (or the people you spend the holidays with) are the type to over consume, chances are, you will to.
You can change social norms.
In another study, three girlfriends are put in a room with a bunch of yummy food. Two of the girls have secretly been told to restrict their food intake and so the third girl naturally restricts her consumption as well. In the control group, where no restriction was requested, the girls all consumed much more. Interesting stuff, eh?
Apparently, we also tend to consume more when we crave social acceptance. So if you're the type to feel a little awkward and intimidated at parties (like me), then you may also tend to gravitate to the food table or the bar, and nosh not stop until you're too bloated (or drunk) to stand up.  For some reason, we tend to think feeding ourselves to the point of combustion will make us feel more socially confident. Clearly, not so.
So what's the take away here?
If you want to change the social norms of your family or friends, lead the change by behaving differently. Actively and consciously consume less and know that you will probably influence the behaviors of the people around you in a positive way. Perhaps even mention (in a non-judgemental way) that you're consciously trying to be controlled with your eating habits and see what happens.
If you suffer from party anxiety, throw out some hugs and warmth before you hit the food table. Make an effort to make yourself feel comfortable before you start munching. According to the study, this will drastically reduce nervous eating.
Be the change. You've got the know-how.
Caren is a certified yoga teacher, fitness instructor and author of The Fit Habit.  Here she shares simple, low carb recipes, quick home workout ideas and practical ways to foster mind + body wellness.