Head's up, there might be affiliate links ahead!
It was date night, and I was 'hangry'.
I wanted to go out.
I was sick of baked tempeh and veggie soup.  Sick of spinach smoothies and egg whites.  I wanted something special, but also bikini-competition-in-2.5 weeks- friendly.  No small feat my friends.
But the "universe" provided as did my cool friend Jan.  She sent me a press release for M.A.K.E.,  a new raw vegan restaurant in Santa Monica that FINALLY offered a decent dining experience along with great, healthy food.  There are at least 4 other raw vegan places within 5 miles of me (I live on the west side of LA, after all), but they're all a little….freaky weird in a dreadlock kinda way.
Now, I'm okay with freaky weird, but I have to be in the mood for it.
M.A.K.E. is not freaky-weird.  It's hot.
Set on the top floor of Santa Monica Place (the coolest mall in the world with ocean views), it's like dining in the San Francisco Farmer's Market building, only it's 15 degrees warmer.
The menu is fresh and trendy but what blew me away is how affordable the prices where.  Don't let the freaky weird dreadlock look fool you – it's VERY expensive to eat hippie in this town.
Fortunately, we dropped in on Halloween night, so while everyone else in the North American hemisphere was getting their high fructose fix on, we were getting extra special treatment in an under-crowded restaurant.
Oh, and the desserts were life altering.
Was it wrong of me to eat desserts 2 weeks before a competition?  Yes.
Do I regret it? Not a chance.
An added bonus is the cookbooks that they sell.  Whether or not I can replicate the awesomeness that I devoured remains to be seen, but I bought one anyway.
I'll make a point of attending one of their weekend intensive  cooking classes.
I must learn how to make this stuff.  It's beyond incredible.
I just don't have the words….
Go there.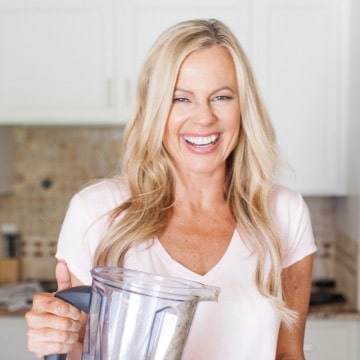 Caren is a certified yoga teacher, fitness instructor and author of The Fit Habit.  Here she shares simple, healthy recipes, home workout ideas and practical ways to foster mind + body wellness.