Head's up, there might be affiliate links ahead!
Haven't done this in a while, so thought I'd give you guys a sneak peak into my workouts as of late and also what I've been eating.  I've been kinda mixing it up a little lately and having a few more carbs as I find that my high fat, low carb approach isn't giving me the results it used too (which makes me really sad).
It's not uncommon for a particular eating protocol to suddenly start not working for you, even if it was a faithful go-to for a long time.  So I've tweaked to add more carbs and protein and dialed back the fat intake to about 30% of my diet.  I wouldn't go less than that as my body needs healthy fats to function.
So workouts first, then food.
Wednesday

 

(last) – Off.  It was date night and I didn't want to mess with my hair.

 

Priorities.
Thursday – Upper Body Fix, which is an Autumn Calabrese (Beachbody) workout that's in my OnDemand Library.

 

It's challenging, and I can barely wash my hair the next days, but it's a good hurt.
Friday – Lower Body Complex (this is one of the P90X3 workouts and I HEART it.

 

I don't like repeating the same exercise for too many sets, so this keeps it interesting)
Saturday – 30 min outdoor run (about 3 hilly miles) and then finished up with a 20-minute glute routine (another Autumn workout)
Sunday – 75 min vinyasa yoga class at Peacebank.

 

Can't say i loved the instructor's style, but still left feeling like a hundred bucks
Monday – hubby away on a work trip, so naturally I got zero sleep with two crazy, stressed out dogs.  Does anyone else's pets loose their minds at the slightest change in routine????

 

Came home from a long day at the office and barely eeked out a 30-minute yoga sesh.
Tuesday – "Kill Cupcake" Full Body HIIT with weights (I'm really into the Autumn workouts lately.

 

I was turned off by her voice for the longest time, but I do love her quick and intense style).

 

BTW – I was still tired but sucked it up.  PS – Cupcake is a person.
Wednesday (today) – 27 min spin (because I'm random like that) and Upper Fix Extreme.

 

I am barely functioning from the waist up, so I guess it was a good workout.
If you're curious about the Autumn Calabrese workouts, they're on BeachbodyOnDemand, which is a paid subscription (less than 3 bucks a week), but you can try it free for 30 days (you're so welcome).
What I ate
Breakfast – Eggs (only 2 yolks this time) and egg whites with some veggie.  As I mentioned, I'm dialing up the protein and dialing down the fat to see if that gives my metabolism a boost.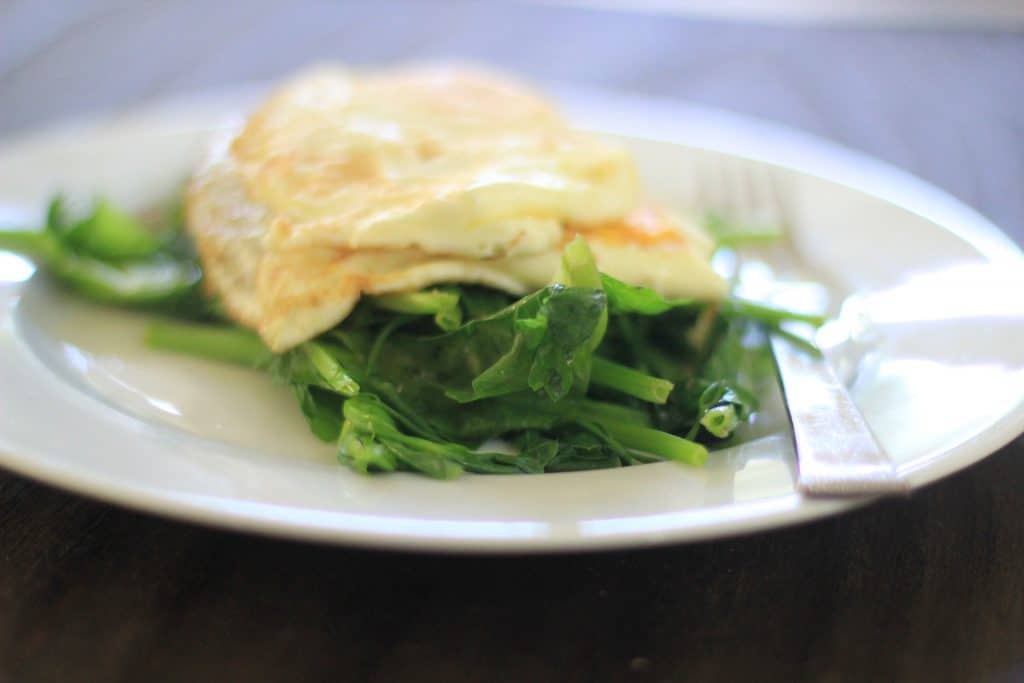 Lunch – Big Ass Salad.  Even though I worked from home today, I actually prepped this last night because I knew my kitchen wouldn't be accessible today.  We started a renovation today and we have workers in there for the next two weeks (see progress pics at the end of post).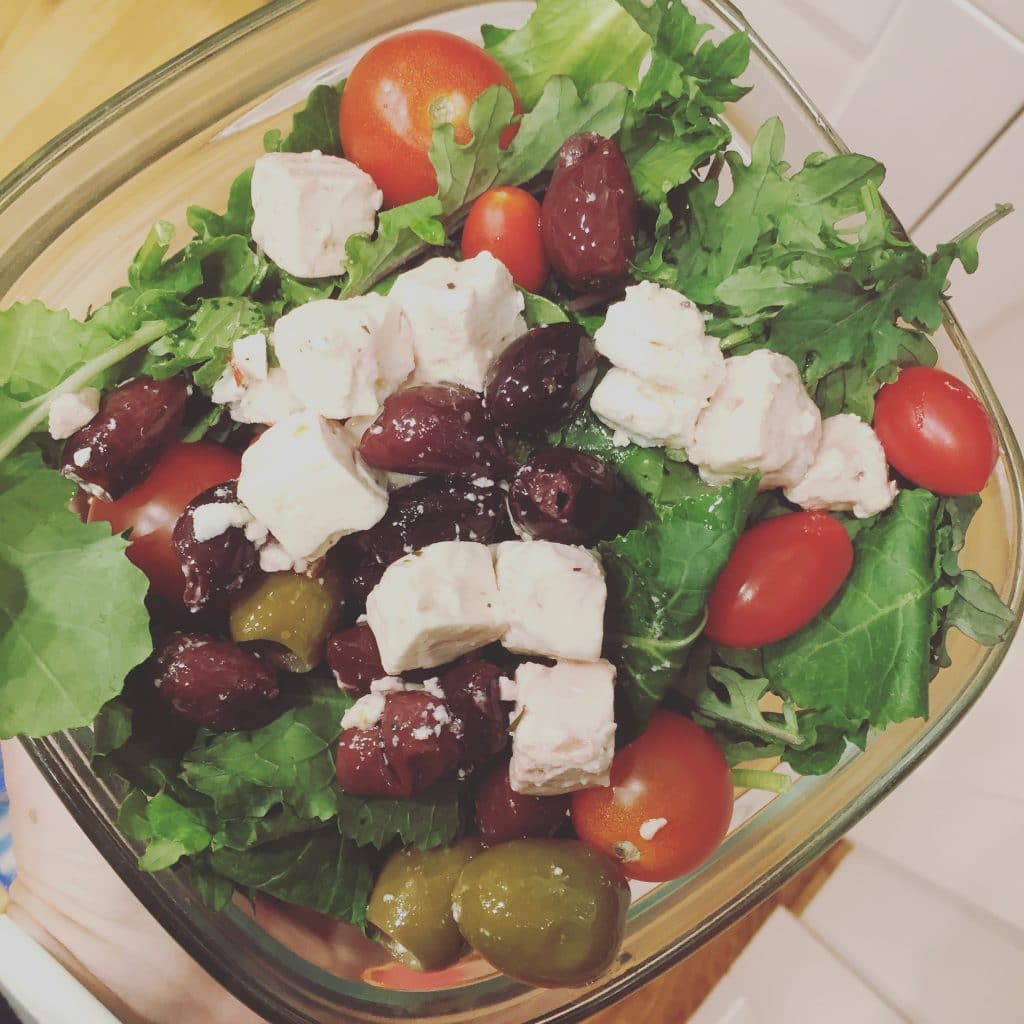 Snack – green superfood smoothie, baby!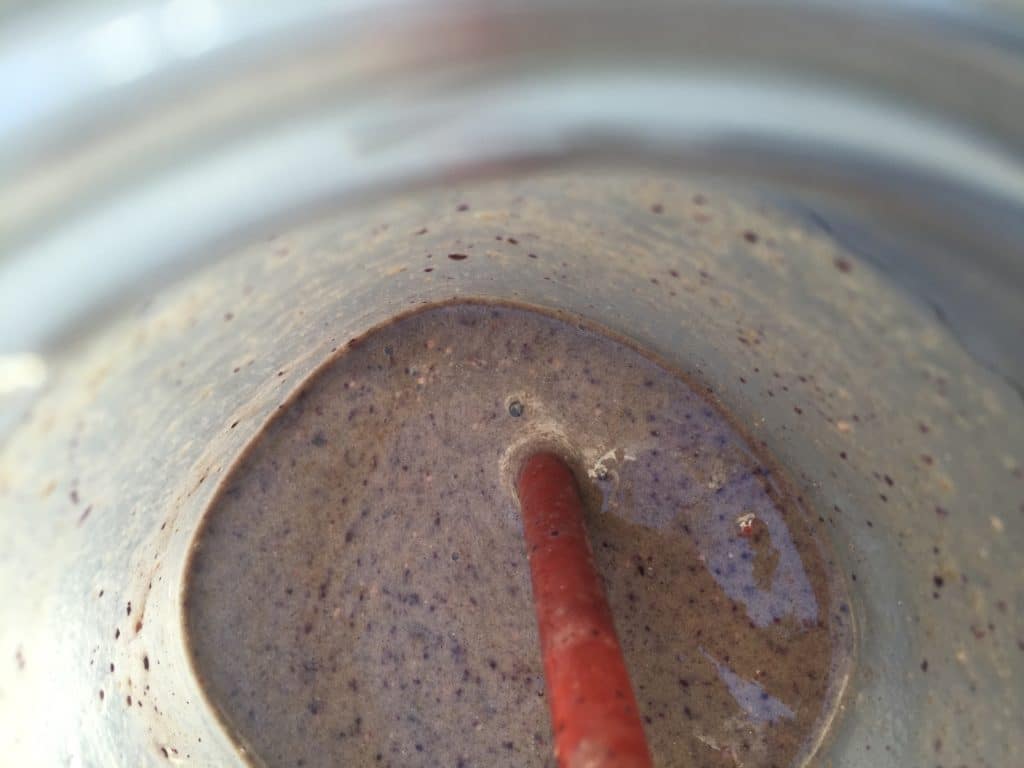 Dinner – Tikka Masala shrimp curry with chopped veggies and broccoli rice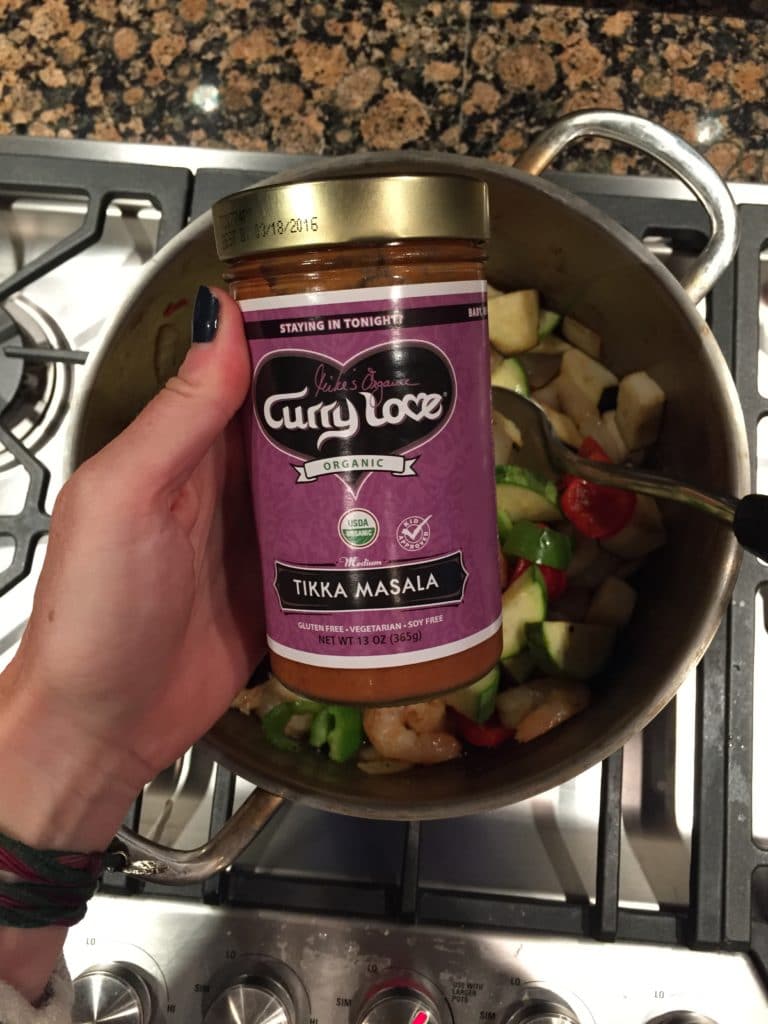 They didn't get too far today with the cabinets, so I figured I could get one more night of home cooked food in before the chaos begins.  It was bombtastic.
Post Dinner Snack
The thing I find about curries is that I eat it, then an hour later I'm starving again.  This time I opted for a healthy snack…(don't judge)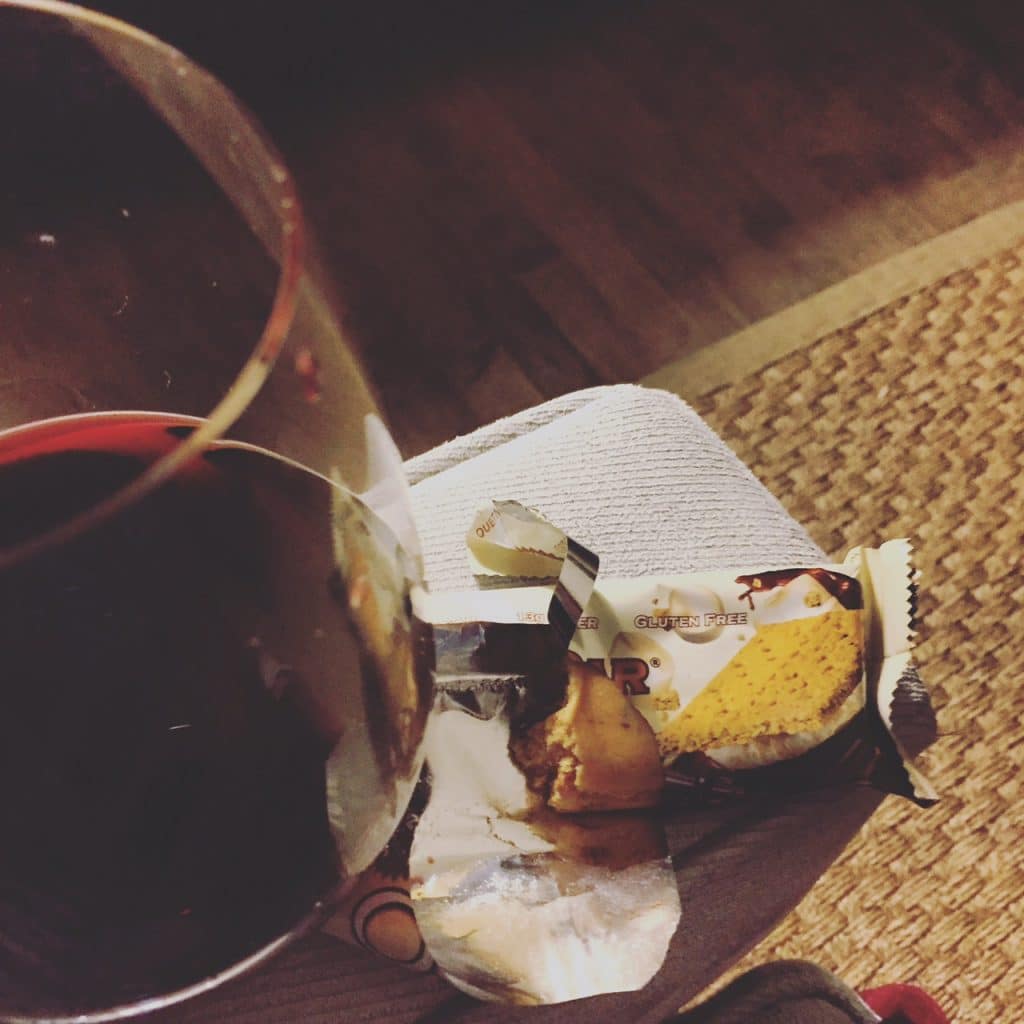 I have exactly 8 more sleeps before we hit the beach in cabo, so I'm trying my damnedest to keep it clean so I don't look like the Pillsbury Dough Gal in my 2-piece.  We shall see how that goes. 
Kitchen Pics
Okay, this is the "before" shot.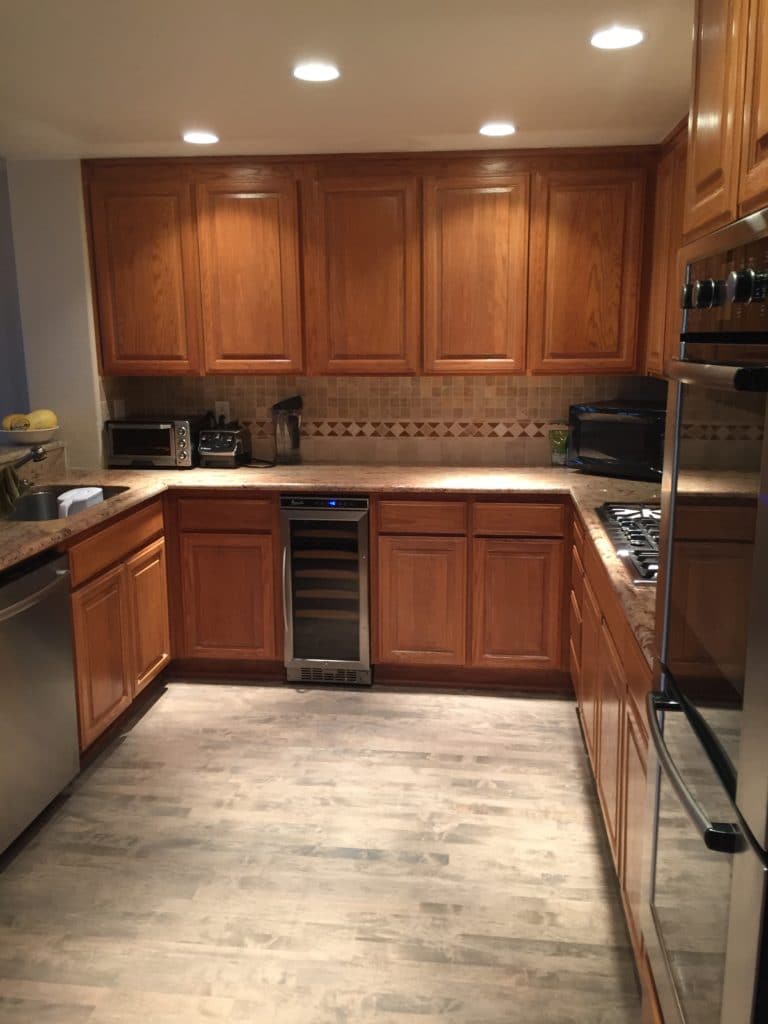 We bought the house from a couple who lived here for 20 years and NEVER did an upgrade (except for installing some pretty hideous tiles throughout the main floor in and in the master bath).  We ripped out the tile, but as you can see, the kitchen is really dated.
We've opted for a "reskin" of our cabinets rather than a full renovation.  It's the difference of 2 weeks versus 4 months and about 50K, so it was a no-brainer.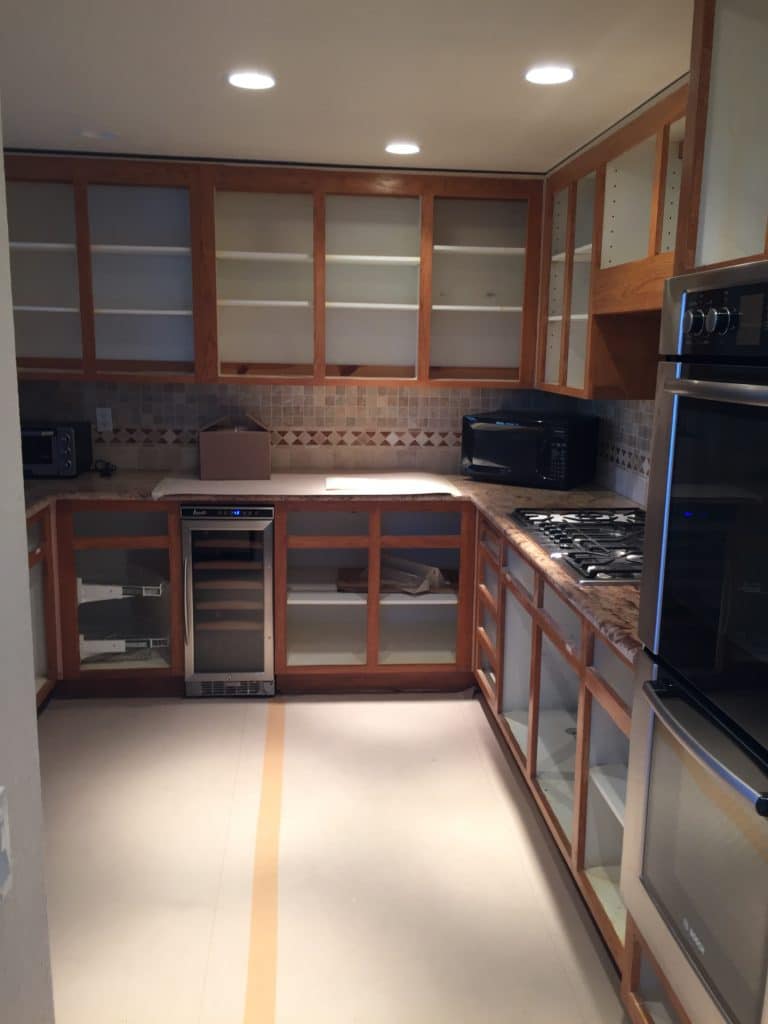 I'll post the finished product when we're done.  Meanwhile, it's going to be a lot of take-out and dinners out until the renos are completed.  Yikes!
Caren is a certified yoga teacher, fitness instructor and author of The Fit Habit.  Here she shares simple, low carb recipes, quick home workout ideas and practical ways to foster mind + body wellness.