Head's up, there might be affiliate links ahead!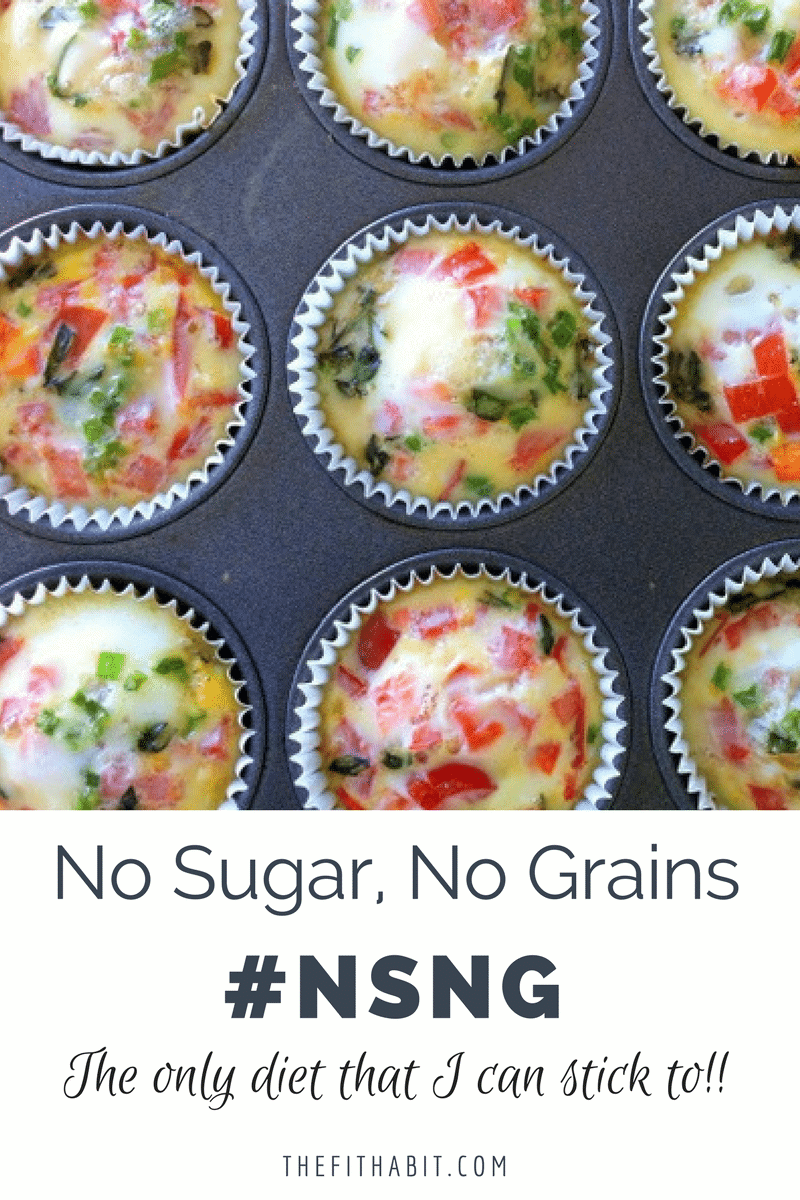 I haven't participated in What I ate Wednesday (WIAW) for a little while now. I can't imagine what I eat in a day can be all that exciting to anyone, but with my transition to eating no sugar, no grains (#NSNG) and prioritizing healthy fats in my diet, I've had some considerable progress in my otherwise stalled fat loss progress, so I thought that might peak some interest.
I'm also a lot less hungry. A lot less.
I also enjoy my food more.
I heart fats.
Daily Macro Breakdown on NSNG
So here's a snapshot of what my day looks like. I aim to keep my macros around 60% fats, 20% carbs and 20% protein.
NSNG Breakfast
Every morning I start my day with 3 whole eggs and some sort of veggie. It's either roasted spaghetti squash, avocado, sautéed kale or lately I've been loving Trader Joes Shredded Brussel sprouts.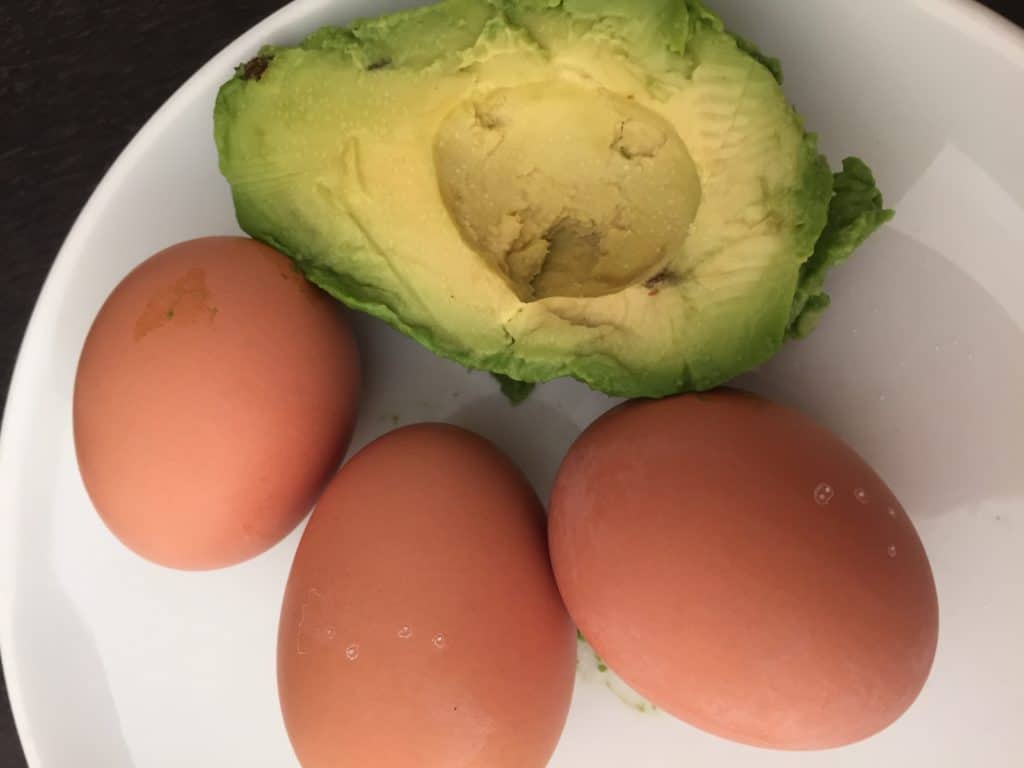 I won't eat again for about 4 or 5 hours. This is far removed from my 6-meal-a-day habit while I was bodybuilding. I'm rarely hungry for lunch now, but at some point, I know I just have to eat.
NSNG Lunch
So I have a giant salad. The size of a large human head.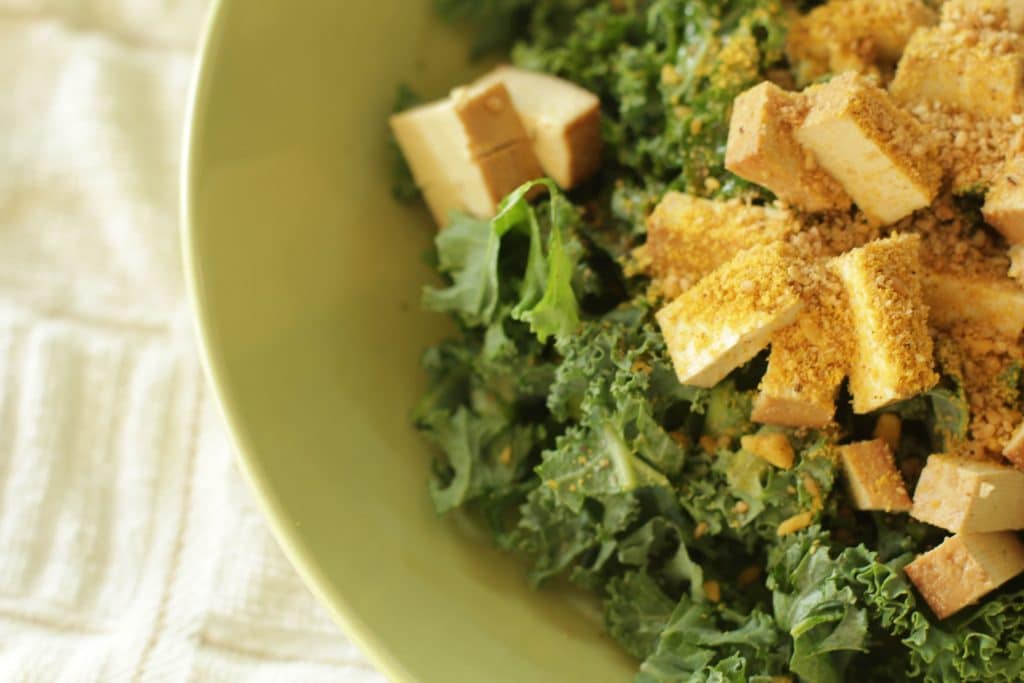 Where I used to dress my salads with just balsamic, I now reach for the olive oil and pour a generous tablespoon over the veggies. I also ensure to have avocado with it or a big blob of guacamole. Yum.
NSNG Dinner
Because of the healthy fats in my salad, it typically sustains me for a long time, however, dinner typically doesn't happen until much later in the day, so if I do get peckish, I'll have a dollop of this.  I ADORE this almond butter and just 1 tablespoon zaps hunger in an instant.  It's all about satiation, baby!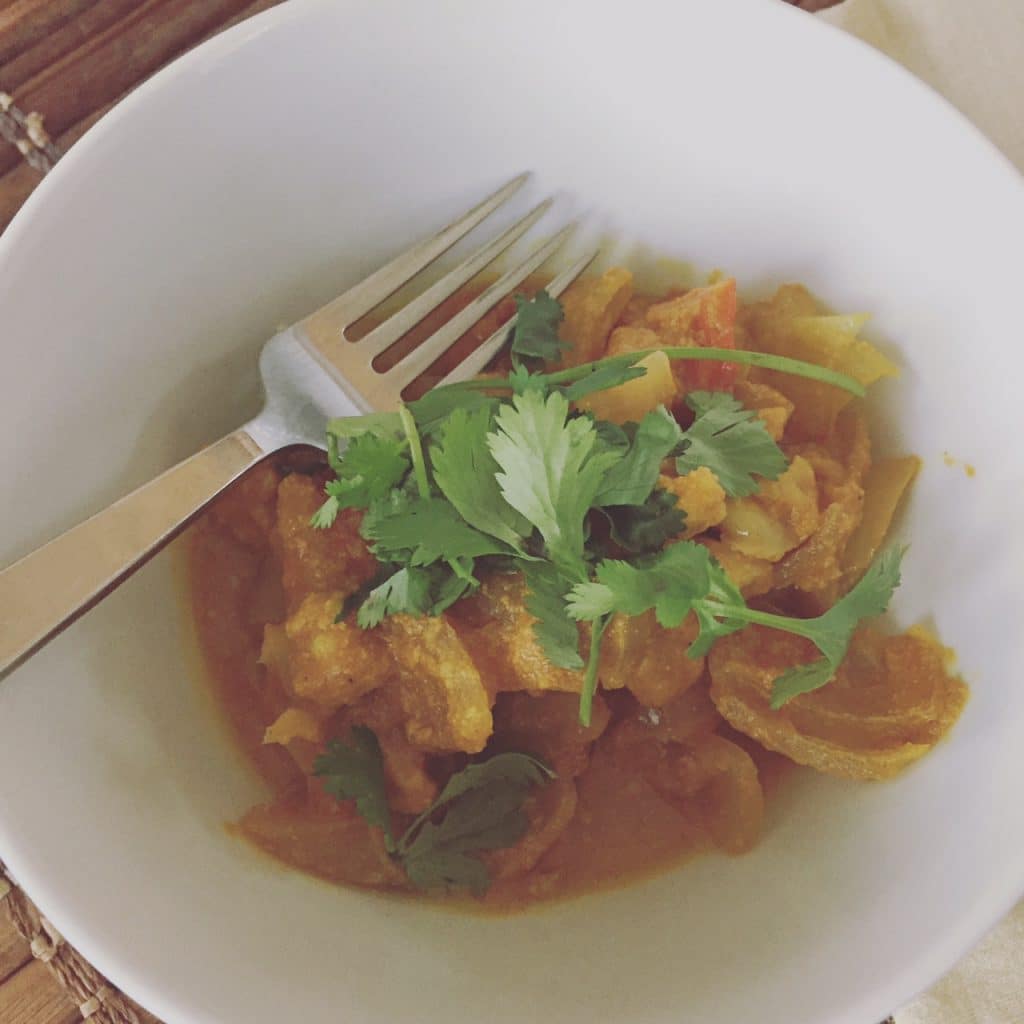 Dinner has been various curries over a bed of cauliflower rice lately (which makes my husband very happy). I use full fat coconut milk and a select number of curry simmer sauces that don't contain sugar. Last night we had Mike's Tikka Masala with a bunch of sautéed veggies, poured over a bed of roasted cauliflower that also had a been cooked in the same sauce. The cauliflower makes a nice alternative to rice or potatoes.
With or after dinner I may have a glass of wine or two, and if I'm feeling really fancy, I'll break off a piece of low carb chocolate to nibble on. I'm not going to lie to you….it's not as good as real sweetened chocolate, but it has kinda grown on me.
However this week I made chocolate coconut paleo brownies with some avocado, and they were so good!!
And that's it! If you want to read more about my transition to No Sugar, No Grains (#NSNG) start here.
Caren is a certified yoga teacher, fitness instructor and author of The Fit Habit.  Here she shares simple, low carb recipes, quick home workout ideas and practical ways to foster mind + body wellness.