Head's up, there might be affiliate links ahead!
Wishing everyone a happy and healthy holiday season!
I'm here on the beach in Cabo with the beau, relaxing in the sun and doing a ton of nothing. Its bliss!
I would say I am most thankful at this time for the power of change. A change of pace (Cabo instead of Toronto), a change of timing (celebrating traditional Christmas in place of New Years eve – which I'm not a fan of) and a change in attitude (less about gift giving this year, less mall chaos, and less expectation about what the holiday will look like). Generally, it's more about time, and less about stuff.
If Christmas isn't working for you, if it's painful, stressful or far too consumer oriented, change it!! It doesn't have to be what the retail stores, your in-laws and the kids expect (all the time). Probably best not to go whole hog into early morning soup kitchens and mid afternoon caroling in sub zero temperatures and a mandate of all gifts that have to be homemade from recycled car parts, but there's a happy medium there for sure.
Subtle changes toward a more sustainable, less consumptive holiday will definitely bring you more peace, holiday chill and enjoyment. Start now, do little things and focus on more time and less stuff. Our local landfills and your sanity will certainly be all the better for it!
Namaste
–Are you new to the Skeptic Yogi? Consider adding your email in the subscriber box (top left of the page). You'll be notified when new content is added.
Like what you read? Subscribe to receive updates when new blog entries are added by subscribing at the top left corner of the page.
Send me your feedback and comments with the comment feature at the end of each blog entry.
Peace out
XO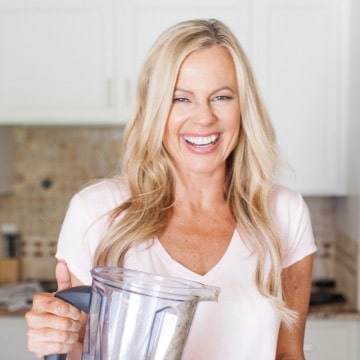 Caren is a certified yoga teacher, fitness instructor and author of The Fit Habit.  Here she shares simple, healthy recipes, home workout ideas and practical ways to foster mind + body wellness.